Other than the Mac Pro, Apple may be done with hardware releases for 2019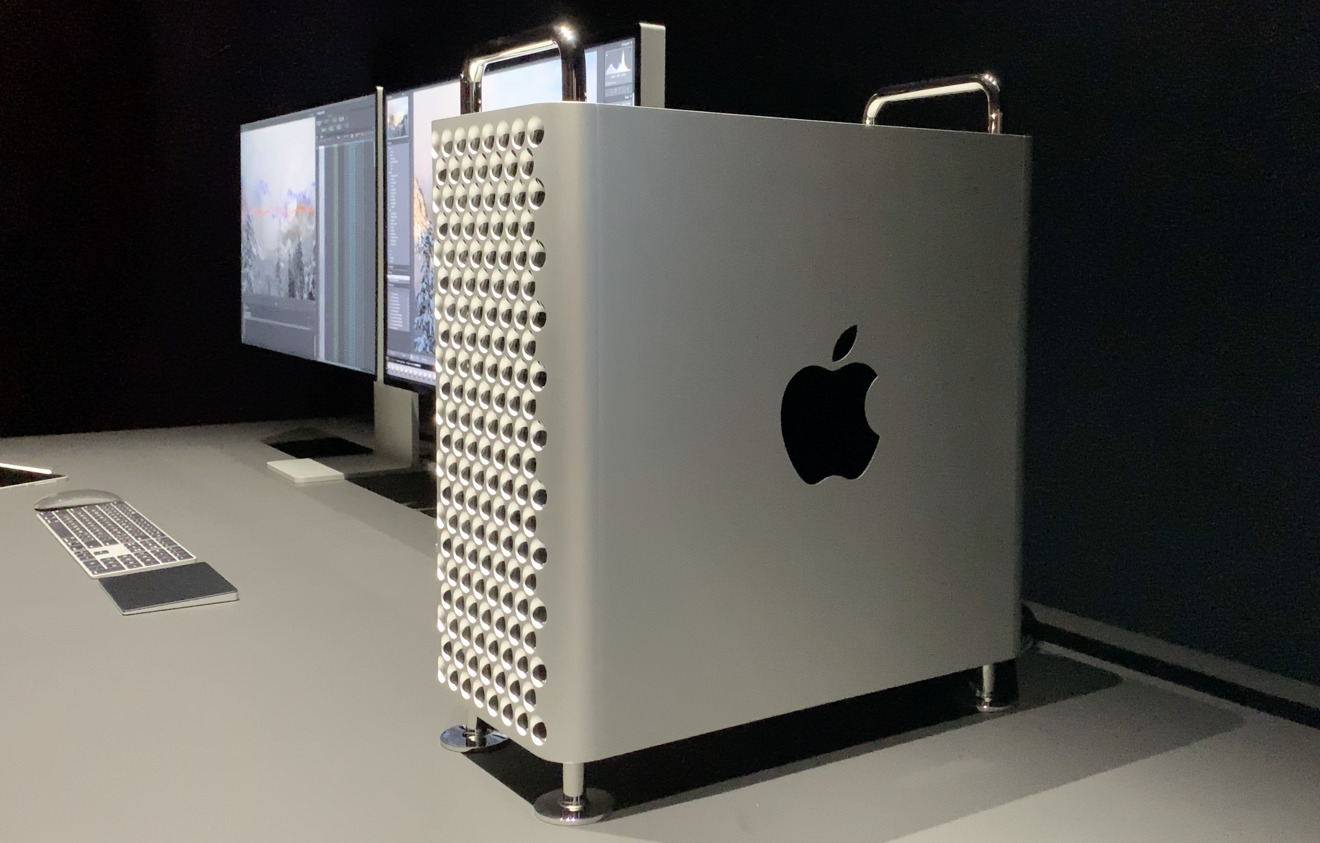 AppleInsider is supported by its audience and may earn commission as an Amazon Associate and affiliate partner on qualifying purchases. These affiliate partnerships do not influence our editorial content.
November is here. A lack of an October event, history, and comments made by Luca Maestri and Tim Cook suggest strongly that Apple is sitting pat with its existing hardware lineup for the holiday season.
A report from DigiTimes on Thursday morning says that Apple is expected to "perform strongly" in the fourth calendar quarter. The venue, which has never been a good source for Apple's specific product plans, also says in the same report that volume shipments of the 16-inch MacBook Pro are expected to begin in the fourth quarter.
During Wednesday's earnings call, Apple CEO Tim Cook and Maestri both repeated the maxim that Mac and iPad Pro sales dollars and the predictions for the holiday quarter were a "tough compare" because of the launch timing of of products in 2018 varying from 2019.
There is enough smoke that we're confident the fires of a 16-inch MacBook Pro are lit. There are iPad Pros coming. When the two arrive is the big question, and what we know combined with Apple's own history do not favor a 2019 arrival.
October and November
As a refresher, in 2018 Apple launched the third generation of iPad Pro on October 30. At the same event, Apple launched the MacBook Air and Mac mini. All of these products had the same shipment window of early and mid-November.
Two weeks into November is already very late for a holiday season. And, there's no sign that there is new hardware lurking inside Apple Stores, just waiting for a press release to arrive and capture the news cycle.
Operating system patch forensics, often a reliable tell of unannounced products, are not helpful here either. Other than a graphic or two, there is no sign of a new MacBook Pro in the macOS 10.15.1 update at all, and a 10.15.2 beta hasn't materialized as of yet.
In Apple's entire history, it has only slightly updated the MacBook Pro in November, and even then, it just added a Vega graphics option to the line in 2018. It has never launched a larger screen size, or major renovations to the product in November — both of which are expected in the 16-inch MacBook Pro.
Apple has never, ever updated an iPad in November. And, we're not seeing anything in existing freight suggesting that Apple is shipping anything heavier or bigger than the AirPods Pro in any giant volume — like it does before a Mac update — right now.
November freight and shipments from China are complex enough in early November given the holiday season, with late November getting really heated for large-scale shipments, like Apple release volumes.
But the Mac Pro!
The Mac Pro is coming, like Apple says, in the fall. Apple has multiple meanings for "fall" with it meaning early for iOS and the iPhone, and late, very late, for the Mac.
The 6,1 cylindrical Mac Pro, and iMac Pro are prime examples of this. They all finally came as late in the fall as they possibly could, while still making the seasonal deadline that Apple set for itself.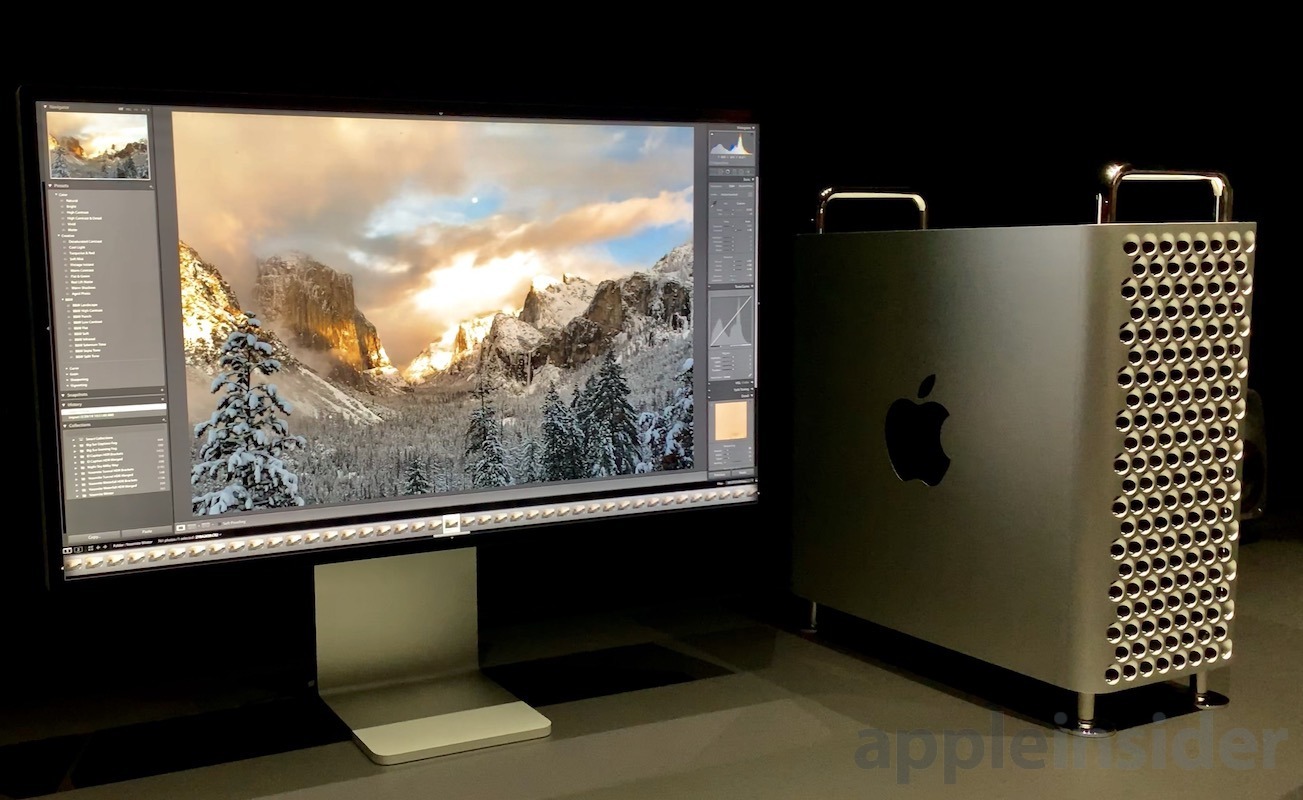 The Mac Pro already has FCC approval, and that generally means preorders will start fairly quickly. That doesn't mean anything about shipments, unfortunately.
Besides, Apple has already announced the Mac Pro. It hasn't done the same for a MacBook Pro resize, nor an iPad Pro refresh.
Supply chain mixed signals
We had both pegged for an October event based on discussions from the supply chain. Unless the new update is a minor, low-interest one, like the Vega upgrade in 2018, it is later in the year than ever before for a new MacBook Pro reveal.
Note that the expectation that volume shipments will begin in the fourth quarter, does not mean that the product will launch in the fourth quarter. Apple's iPhone and MacBook Pro lines are staring down a 15% import tariff on December 15 — meaning that this fourth quarter volume shipments may just be a stock-up pre-launch.
Despite Tim Cook's statements about the tone surrounding the China talks being less negative than it was, there is only lip service that we've heard before about a preliminary consensus in what needs to be discussed. The latest round of discussions seem to revolve around just restoring the agreement status quo back to 2017 levels — which does not benefit the US or Apple.
From all these rumors
Apple is confounding. It typically holds its cards pretty close to the vest.
Rumors and supply chain whispers are hard to parse, and harder to use to pin down a release window. Tidbits can be gleaned about this sensor or that, one case part or another, but Apple's specific timing and plans Tim Cook has famously said that people shouldn't put a lot of faith in.
For instance, we saw a case part for the 2016 MacBook Pro in April of 2016, suggesting an imminent release. That model didn't launch until November of that year.
The only thing firm we have right now for November and December is the impending release of the $5999 Mac Pro and matching $4999 Pro Display XDR — but Apple has been pretty clear about that so far.
Today, looking back at all that has been said and done for the last decade and importantly, what Apple wants customers to focus on what debuted on November 1, that looks like it may be it for big-ticket Apple hardware in 2019.