Microsoft giving Outlook for Mac better performance with a complete revamp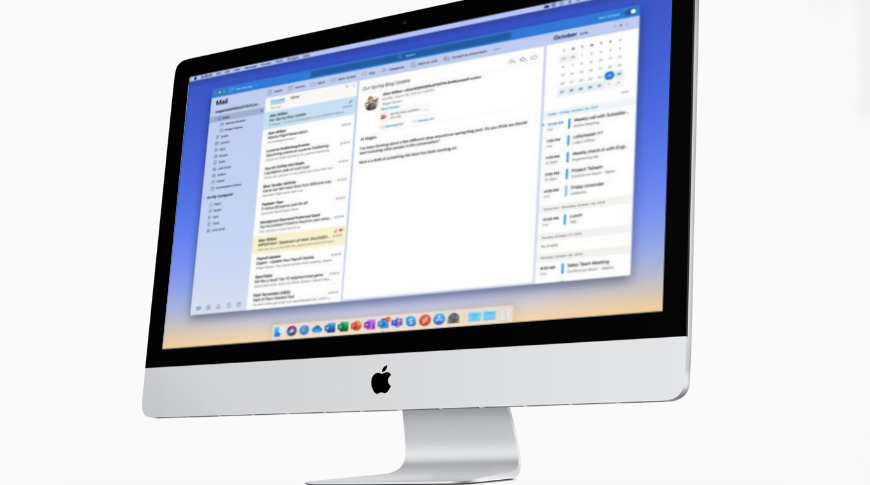 Microsoft unveils a redesign of its Mac version of Microsoft Outlook including dropping the famous tool ribbon, adding faster syncing, and improving overall performance.
The most visible change is the removal of Microsoft's long-standing ribbon of tools, common across Office apps on Windows since 2007 and in 2010's Office 11 for Mac.
In a statement to The Verge, Microsoft denied that the ribbon was being removed, and instead suggest that it was just hidden by default.
"Following the same design principles as the Office 365 user experience updates announced last year, the ribbon was updated in the new Outlook for Mac to be fully customizable," a Microsoft spokesperson told The Verge.
"In Mac environment, we refer to it as a toolbar," the spokesperson continued, "[and] at this time, there are no plans to announce updates to the ribbon elsewhere on Office for Mac."
Outlook for Mac is not the first time Microsoft has removed the ribbon, though, and the design of this new desktop app version has been made much closer to that of the web edition of Outlook. As well as utilizing a similar toolbar to the web version, Outlook for Mac now also borrows that edition's more prominent positioning of the search bar at the top of the screen.
Unlike the web version, however, the new Outlook for Mac adds a My Day section to the mail view. Outlook is both an email and a calendar combined, and typically users have to switch between the two views.
Now a user can stay in Outlook Mail and have a four-pane view that shows their mailboxes, the current inbox, the current message, and lastly a quick-view month calendar plus a list of today's events.
The different panes can be collapsed, and customized to suit, plus new features are intended to speed up how users can work through a lot of email. There are options to ignore certain emails, perhaps such as hiding threads you're no longer directly involved in, plus Microsoft has revised its windows for composing mail too.
Beyond the visual design changes, however, Microsoft has done more work to the back end of the app to make Outlook for Mac faster. It's implemented the same sync technology that it has been using on Outlook for iOS and Android, and Windows Mail for PCs.
The new version of Outlook for Mac will be available this week, but exclusively to testers in what Microsoft calls its Fast Ring beta program. While there's no official release date yet, Microsoft says it is planning to roll out further updates over the next months.