'Apple Watch Series 6' expected to have better waterproofing, wireless connectivity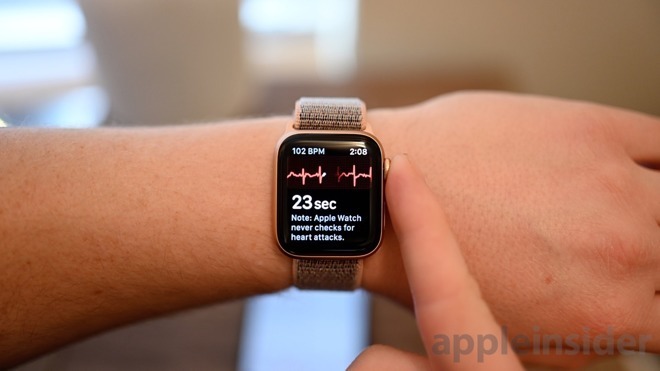 Work on the "Apple Watch Series 6" is already underway, with Ming-Chi Kuo expecting the new model to have faster wireless connectivity, better performance, and be more water resistant.
According to a note to investors written by Ming-Chi Kuo seen by AppleInsider, switching to a new motherboard interconnect material is the key to the improvements. Kuo has spoken about liquid crystal polymer (LCP) before as it pertains to antennae, but this is the first time that he's included it in a technology for the Apple Watch.
Apple's current crop of Apple Watch models is water resistant to 50 meters. The last improvement in waterproofing was in the Apple Watch Series 2, and it isn't presently clear how LCP interconnects even to the Digital Crown would help this waterproofing at all.
LCP is a low-cost organic flexible substrate and has a few unique electrical properties that make it desirable for conductors like motherboard interconnects and antennae. It behaves consistently across the entire radio frequency range, and has a very low resistance making it useful for 5G technologies in an iPhone and for small connection points between components, like what is required in an Apple Watch. It also has a low thermal expansion coefficient, making it stable across temperatures.
Kuo has said that the material will be used in the so-called "iPhone SE 2" as well as in the "iPhone 12" families for different uses. Where Murata was expected to provide the antenna technology for the iPhone, Kuo predicts that Avary and Flexium Interconnect will be the primary beneficiaries of Apple's adoption in the "Apple Watch Series 6."
Kuo's other predictions make sense. Apple is using Wi-Fi 6 in the iPhone, and a shift to it in the Apple Watch would be logical. Additionally, the S5 chip varied from the S4 only in how much flash storage it contained and a new compass, so an improvement in processing power in the 2020 Apple Watch makes sense as well.
Others believe that the "Apple Watch Series 6" will shift away from OLED to a microLED display. A previous report has also claimed that sleep tracking will be added to the Apple Watch in 2020, but battery life may have to improve for that.
Sleep tracking could be implemented as an extension of the existing Bedtime feature that was introduced in iOS 10. This is a very basic alarm that tells you what time to go to bed if you say how long you want to sleep and when you need to get up. However, it also integrates with the Health app to show at least some details of your sleep history.