Apple hires pro-Trump lobbyist to assist in China tariff battle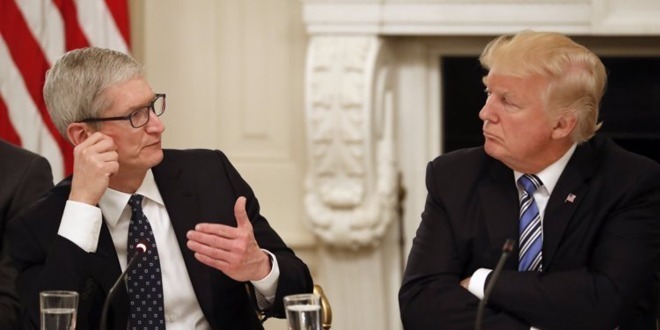 AppleInsider is supported by its audience and may earn commission as an Amazon Associate and affiliate partner on qualifying purchases. These affiliate partnerships do not influence our editorial content.
Apple has enlisted the services of Jeffrey Miller, a well-known ally of President Donald Trump, to help in its ongoing battle to avoid fallout from the China-U.S. trade war.
According to a lobbying registration form signed by Miller on Thursday, Apple hired the former vice finance chairman of Trump's inaugural committee and his team in October to assist with "trade issues as they relate to technological goods and services," reports CNBC. Miller's firm includes a number of associates with ties to Trump administration.
Following his stint as vice finance chairman, Miller became a leading fundraiser for Trump's reelection campaign and in the third quarter gathered some $255,000 for the Trump Victory Committee, the report said.
What, exactly, Miller will do for Apple and how much he is getting paid is not made clear by the filing, but the hire comes as the tech giant looks to avoid impact from a new round of China tariffs set to go into effect in December.
With a bulk of its product line assembled or produced in China, often from parts made in China, Apple is particularly vulnerable to the effects of Trump's ongoing trade war. Levies on certain tech equipment impacted iMac, iMac Pro, Mac mini, HomePod and other products in September. More pressing, however, is a pending round of tariffs that threaten iPhone and iPad.
Compared to its Silicon Valley counterparts, Apple earmarks only a small fraction of its massive holdings for lobbying. According to the Center for Responsive Politics, the iPhone maker spent over $5.5 million on lobbying activity, most of which went to in-house agents, the report said.
In addition to Miller, Apple CEO Tim Cook has personally engaged Trump and members of the president's administration on a variety of issues, including the China trade war. The effort has paid off on multiple levels, with Trump lauding Cook's communication skills and, at times, agreeing with arguments to exempt certain products from import levies.
For example, in August, Trump said Cook made a "good case" against Apple paying a then-new 10% tariff on Chinese electronic imports.
"The problem was that Samsung, a competitor, his competitor, wouldn't be paying tariffs, and Tim Cook would," Trump said at the time. "I gotta help him out short-term, because it's a great American company."
Editor's note: Due to its political nature, comments for this article have been disabled.