Apple working on preventative healthcare technology, CEO Cook reveals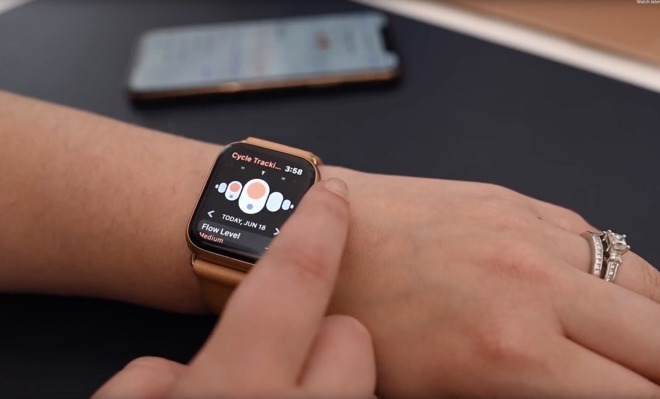 AppleInsider may earn an affiliate commission on purchases made through links on our site.
Apple CEO Tim Cook on Monday said the company is investigating technology that could help identify health risks at an early stage, similar to heart monitoring features introduced with Apple Watch.
Cook commented on Apple's contributions to the healthcare space during a panel, suggesting what started with heart health tracking on Apple Watch could soon branch out into other areas of interest.
Current Apple Watch models are equipped with sensors capable to detecting atrial fibrillation, or AFib, a common heart arrhythmia that can lead to stroke in some patients. Apple Watch Series 4 and Series 5 go a step further and include an FDA-approved electrocardiogram function for more accurate readings.
As the first FDA-approved consumer device to incorporate an ECG, Apple Watch is an early entrant in what appears to be a burgeoning crossover sector that joins consumer tech with healthcare.
"I'm seeing that this intersection has not yet been explored very well. There's not a lot of tech associated with the way people's healthcare is done unless they get into very serious trouble."" Cook said in a Q&A session with IDA Ireland CEO Martin Shanahan, according to Silicon Republic. IDA on Monday presented Cook with the inaugural Special Recognition Award for Apple's 40 years of investment in Ireland
Most Apple Watch heart monitoring features, like AFib detection, are inherently preventative and can potentially reduce healthcare fees or even save lives.
"I think you can take that simple idea of having preventive things and find many more areas where technology intersects healthcare, and I think all of our lives would probably be better off for it," Cook said. He added that the cost of healthcare can "fundamentally be taken down, probably in a dramatic way" by integrating common healthcare technologies in consumer devices.
"Most of the money in healthcare goes to the cases that weren't identified early enough," Cook said. "It will take some time but things that we are doing now — that I'm not going to talk about today — those give me a lot of cause for hope."
Apple is known to be at work on multiple health-focused initiatives, though none have been formally announced. A recent patent filing from December, for example, suggests the company is developing methods of using Apple Watch to detect Parkinson's Disease and diagnose tremor symptoms. Similar initiatives, like the sound monitoring Noise app and menstrual cycle tracking Cycle app, were announced and subsequently released with watchOS 6.
The Apple chief also touched on AR, once again calling it the "next big thing" in tech. Cook has long been bullish on the prospects of AR, which are being borne in iOS app releases.
"I think it's something that doesn't isolate people. We can use it to enhance our discussion, not substitute it for human connection, which I've always deeply worried about in some of the other technologies."