Improved iPhone, AirPods availability suggests Chinese production nearing normality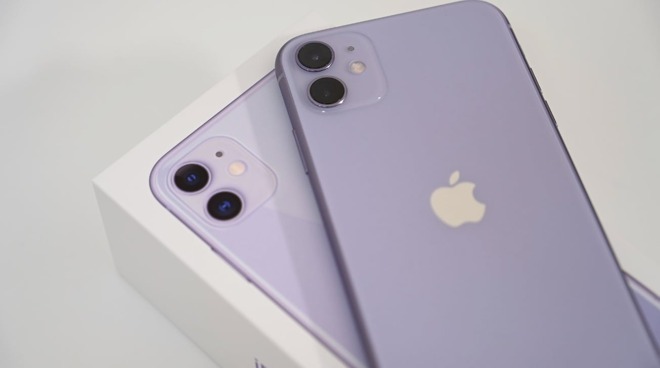 Improvements in the availability of key Apple products imply supply partners in China have largely returned to regular production output after COVID-19 shut down operations in early 2020, a report said Wednesday.
According to Loup Ventures' Gene Munster, the lead times of four key Apple products — 64GB iPhone 11, 64GB iPhone 11 Pro, AirPods Pro and the second-generation AirPods — as measured across 13 countries has significantly improved over the past two weeks. The firm has been tracking availability since mid-February.
Specifically, iPhone availability is now at an average of two days, down from a peak of 6.7 days recorded on March 4. Likewise, AirPods ship times are down to an average of 7.4 days compared to 10.6 days on March 4.
While Munster is unable to definitively link the improvements to increased supply, he believes the lower lead times are in large part attributed to a restart to Chinese production. Softening demand likely accounts for a "minority" of the uptick in stock, the analyst says.
"In the case of the supply of Apple products over the past month, the key variable was the closure of manufacturing and assembly in China," Munster writes. "In the days following Apple's announcement that the March quarter would be below expectations on February 17, we saw lead times extend. In the days following reports of the restart of manufacturing in China, we've seen lead times to improve."
Like the rest of China, Apple's partner suppliers in the region took a hit in February as the novel coronavirus forced plant closures during the Chinese New Year holiday. In January, Foxconn, the company responsible for a bulk of Apple's device lineup, said the virus would not impact manufacturing. Days later, the firm shuttered its facilities and told workers to stay home.
In mid-February, Foxconn was targeting a production restart that would bring output capacity up to 50% by the end of the month. An aggressive timetable ultimately saw the assembler return to normal operating status on March 12, weeks ahead of schedule.
Apple is still dealing with fallout from COVID-19 and this week closed all retail stores outside of Greater China in a bid to minimize spread of the virus. The company was also forced to reformat its annual Worldwide Developers Conference in light of the pandemic, and last week announced the event will be held completely online.