US VP Mike Pence says Apple donated 2M face masks to coronavirus fight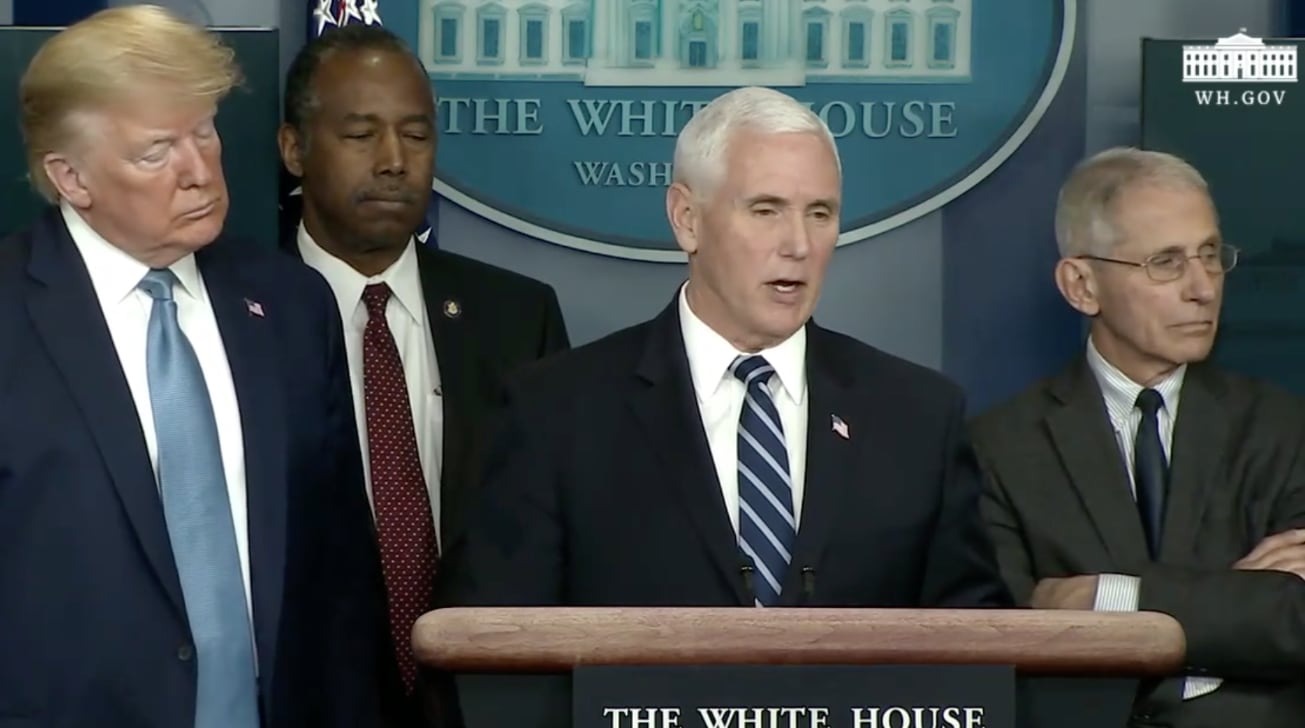 AppleInsider is supported by its audience and may earn commission as an Amazon Associate and affiliate partner on qualifying purchases. These affiliate partnerships do not influence our editorial content.
Apple is assisting in efforts to fend off the coronavirus pandemic with a donation, US Vice President Mike Pence has revealed, providing approximately 2 million face masks to healthcare employees across the country.
Announced during Saturday's White House daily briefing, Pence told the media Apple had pledged to donate 2 million industrial face masks, which will be provided to healthcare workers in areas hardest hit by the coronavirus. Pence went on to ask for other companies to provide other donations of medical supplies, as well as those of smaller business and individuals who may have supplies on hand.
"It's a great time to go to your storeroom. If you have N95 masks, if you've got 100 of them, if you've got 10,000 of them, load them up and drive them to your local hospital," said Pence, approximately 50 minutes into the press briefing.
During the briefing, Pence claimed he and President Donald Trump had been told "directly" by Apple of its intention to donate. Shortly after the briefing ended, Apple CEO Tim Cook confirmed the donation on Twitter, adding that some mask donations were also made in Europe.
The donation is a continuation of efforts by Apple to assist in halting the spread of the coronavirus, COVID-19, across the United States, as well as the world. On March 13, Apple announced it had contributed a total of $15 million worldwide, including a $1 million promise to the city of San Jose to compensate for the cancellation of a physical WWDC event in favor of a digital version.
Our teams at Apple have been working to help source supplies for healthcare providers fighting COVID-19. We're donating millions of masks for health professionals in the US and Europe. To every one of the heroes on the front lines, we thank you.

— Tim Cook (@tim_cook) March 21, 2020
On Thursday, Cook offered support to local Silicon Valley initiatives, as well as pledging a "substantial donation" including medical supplies to Protezione Civile, the Italian Government's official emergency response department.
Apple is also matching donations made by employees, two to one. Amid store closures, Apple is providing its retail and service employees with full wages, with the company accommodating any employee directly affected by the virus. Productions of Apple TV shows have been halted during the outbreak over safety fears.
Customers of Apple Card are also being assisted during the period, with a "Customer Assistance Program" enabling users to file hardship claims to miss their March payment interest-free.