Siri support for Spotify added to Apple Watch in latest update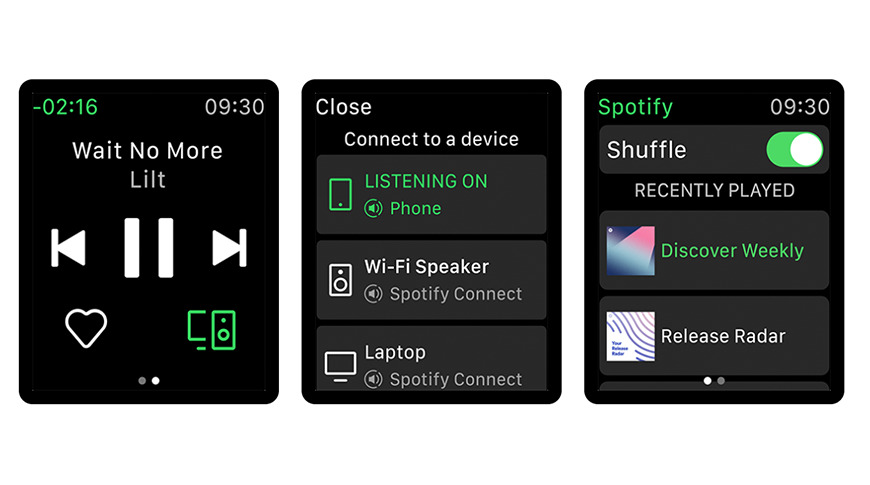 Apple Watch owners can now use Siri voice commands to play music on Spotify conveniently from their wrist.
Now, Spotify has begun rolling out an update that adds in Siri support on Apple Watch on watchOS 6. Users should have access to the update starting April 2.
Users will be able to query Siri by saying "Hey Siri, play music on Spotify," as well as request to play specific songs, albums, playlists, or podcasts. The Spotify update notes that users will need to add "on Spotify" at the end of the query, or Siri will attempt to play music from Apple Music instead.
Apple and Spotify haven't always had the best relationship. In the past, Spotify has accused Apple of anti-competitive practices. In March of 2019, filed a complaint with the European Commission claiming that Apple takes more money than it should be entitled to, doesn't provide information on customers to vendors, and unfairly limits third-party access to technologies such as Siri, HomePod and Apple Watch.
As a response, Apple claimed that Spotify is seeking a free ride on the App Store. They argue that a bulk of Spotify's users make no contribution to the Apple since they use a free, ad-supported tier of the music streaming service. Only "a tiny fraction" of subscriptions are billable under Apple's revenue sharing model, and that Spotify wants that number to be zero.
Since then, Spotify has worked with U.S. House of Representatives Judiciary Committee to provide information on Apple's alleged anti-competitive behavior, and specifically how it pertains to Spotify's business.
Keep up with all the Apple news with your iPhone, iPad, or Mac. Say, "Hey, Siri, play AppleInsider Daily," — or bookmark this link — and you'll get a fast update direct from the AppleInsider team.