Apple to release new 13-inch MacBook Pro in May, leaker claims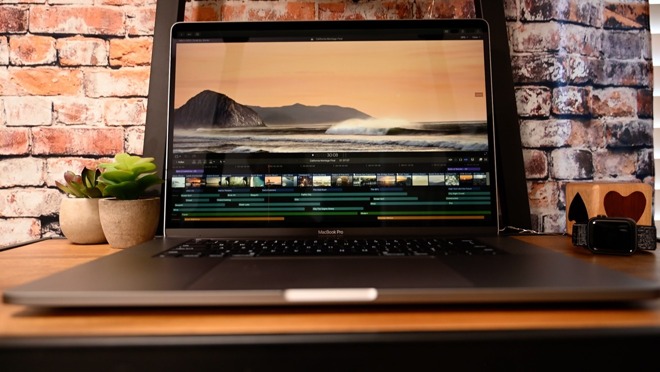 Apple could still be preparing to refresh the 13-inch MacBook Pro in May, a leaker claims, which could get a 14-inch display without dramatically altering the overall physical size.
Apple is thought to be working on its usual refresh of the MacBook Pro lineup, one which could occur in the near future. Following the update to the iPad Pro range, it seems likely that Apple will launch updated MacBook-family products next, but it is suggested there may be a bit more of a wait before the company makes its announcement.
According to leaker Jon Prosser, Apple will be bringing out a refreshed 13-inch MacBook Pro "next month," meaning sometime in May. In a follow-up tweet, Prosser goes on to clarify it would be a refresh of the current 13-inch model, but a move to a bigger 14-inch display "is a big possibility."
While the tweets could be considered educated guesses based on Apple's usual product cadence, along with incorporating details from other rumor reports, Prosser also makes the claim the new model will have the codename "J223." Prosser has also been making more Twitter-based pronouncements about Apple's product line in recent times, with some level of accuracy, which frames the tweet's details as being genuine.
On March 3, the analyst Ming-Chi Kuo proposed there would be a replacement of the 13-inch MacBook Pro by one sporting a 14.1-inch Mini LED display. In Kuo's note, the analyst doesn't specify when the model would launch, except it would be sometime in 2020, and that product development of Mini LED will "remain unaffected" by the ongoing coronavirus pandemic.
Kuo has also suggested in earlier notes a refreshed MacBook Pro model with the new scissor-switch keyboard mechanism would arrive in the second quarter of 2020, though stopped short of saying what models would be affected. Earlier Kuo predictions for 2020 MacBook Pro upgrades include notes dating back to 2019.