Logitech keyboard & trackpad combo cases for iPad and iPad Air now available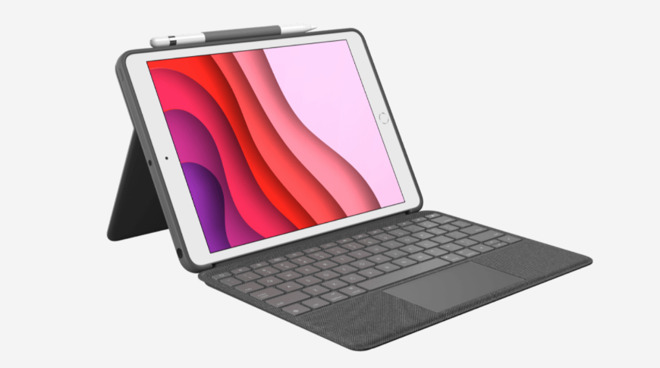 AppleInsider may earn an affiliate commission on purchases made through links on our site.
The Logitech Combo Touch keyboard case for iPad and iPad Air is now available to order for just $149.
The product's availability comes on the heels of Apple making their Magic Keyboard with Trackpad for iPad Pro available for order as well. Shipments for the Logitech keyboards will arrive Friday if ordered now.
Support for a cursor in iPadOS is a huge departure from Apple's touch-first operating system. The new feature still only works with certain trackpads, specifically Apple's second generation Magic Trackpad and Magic Mouse. Other devices connected over Bluetooth run into lagging issues and other compatibility problems. Any mouse connected via cable or smart connector works great, however, making the Logitech Combo Touch keyboards good candidates for purchase.
Apple's iPad Pro Magic Keyboard also features a hardware connection, but costs $299 or $350 depending on the model. Logitech has not announced a similar keyboard for the iPad Pro as of yet.