Touch ID comeback for 'iPhone 12' rumors resurface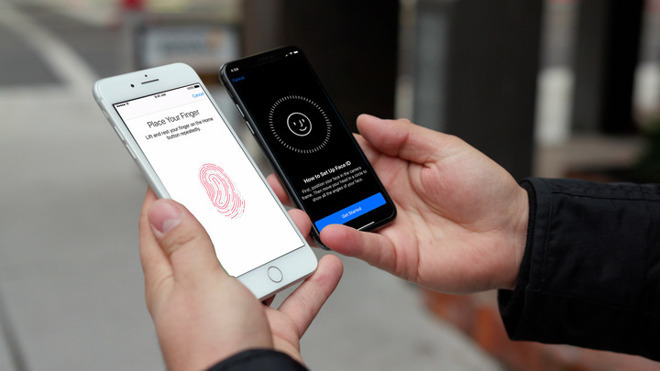 This fall's "iPhone 12" refresh could see the return of Touch ID in some higher-end models, a report claims, with Apple supply chain partners BOE and Qualcomm allegedly collaborating on an ultrasonic fingerprint reader built into the display.
The introduction of the larger displays of the iPhone X and subsequent iPhone models forced Apple into creating and using Face ID as an alternative to Touch ID, to eliminate the home button from the iPhone's design. In a report published on Monday, Touch ID could be making a comeback in late 2020 for some "iPhone 12" models.
Touch panel display partner GIS and assembly partner Qualcomm are allegedly working together with OLED display firm BOE on incorporating ultrasonic fingerprint recognition technology into its displays, according to the Economic Daily News. A GIS touch panel factory as part the Hon Hai group will apparently be used for production of the components.
GIS and Qualcomm provided the modules used by Samsung in its Galaxy S20 series of smartphones. It is suggested if Apple is looking to add similar functionality to its iPhone lineup, the two companies will be tapped for the technology, with OLED panel producer BOE allegedly preparing to incorporate the components in its displays.
The report is a continuation of earlier rumors that Apple wants some form of Touch ID revival in its device lineup, in the form of an in-screen reader. Apple has multiple patents on the topic, including the use of acoustic imaging and a system of pinholes for an optical-based solution.
While the report seems plausible due to GIS and Qualcomm's previous relationship with Apple, the stumbling block is BOE. The Chinese display producer is thought to be trying to secure a place on Apple's iPhone supply chain, including readying Apple-only OLED lines in anticipation of orders, but so far there has yet to be any confirmation of BOE's involvement in the "iPhone 12" range.
In March, it was rumored BOE was collaborating with GIS on OLED panels for use on a 5.4-inch model, though it was unclear if a contract has been signed by Apple for its production.
At present, Samsung and LG Display supplies iPhone screens to Apple, though it remains to be seen if Apple needs more production capacity on top of what those two suppliers can already provide.