Google CEO Sundar Pichai wants to partner with Apple on new projects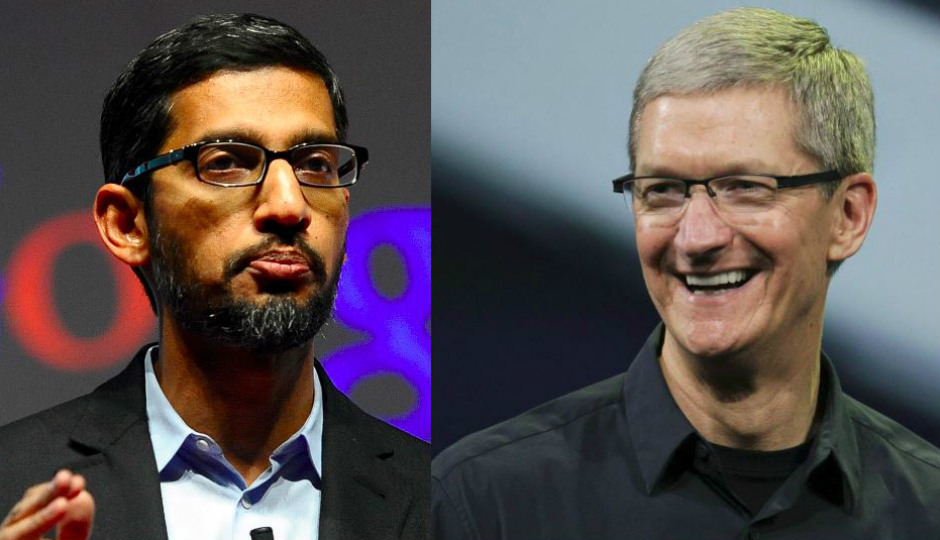 Google and Alphabet CEO Sundar Pichai said he is "committed" to find other opportunities to collaborate with Apple beyond the companies' Exposure Notification system.
The Google chief executive recently sat down with Wired's Steven Levy to speak about topics ranging from working remotely to the Apple-Google contact tracing API, which was created to help stop the spread of coronavirus and released on Wednesday.
When asked about whether the partnership could "open the door" to further collaboration between the companies, Pichai said that he was "committed to finding other opportunities" for that to happen, adding that he had "the same sense" from Apple CEO Tim Cook.
"Large companies working together in service of society is really good for the world," Pichai told Wired
A public partnership this close between the two titans isn't common. But a report from April detailing the development of the framework indicated that, although the initial work was separate, Google got on board fairly quickly.
"Both teams independently had started working on technology to support health agencies in their contact tracing work," Pichai said. "Very quickly both sides realized that for this to work well it has to be available everywhere."
From there, engineering teams at both Apple and Google started reaching out to each other. At some point, Pichai said, he and Cook decided to interface directly. Once the framework was finalized, the two CEOs gave it their final seal of approval. The API was first announced on April 10.
Pichai told Wired that he meets with Cook "periodically." He added that Google partners with Apple in many areas, and when it came to the Exposure Notification framework, they felt "the sum was greater than the parts."
The Google chief expanded on some of the strong privacy protections baked into the API, stating that the opt-in portion of the framework is an important aspect of the process.
When asked about whether contact tracing won't be effective because of the opt-in clause, Pichai said that the system could have a meaningful impact on virus mitigation even if only 10 to 20% of users participate.
"We also realized we have to give users real privacy guarantees," he said. "I think we struck the right balance."
Pichai also said that it's unlikely that Google will remain 100% remote, saying that it's still too early to tell how many employees could be working from home once the pandemic ends. Google, and the rest of Silicon Valley, have been under stay-at-home order since March 16.
The full interview with Pichai, which covers topics like misinformation on Google's platforms and the possibility of product offerings in China, is available over at Wired.