Apple Silicon Macs are needed for consumers and pro users alike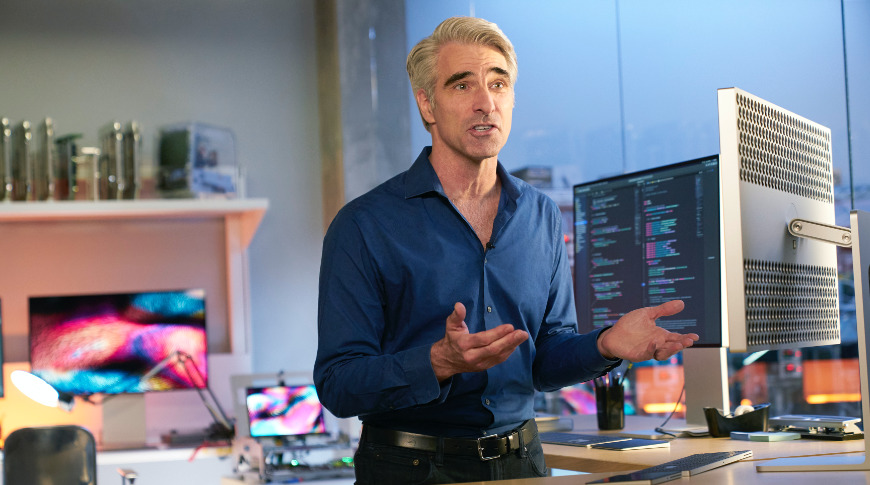 Apple Silicon Macs are taking their design and technology cues from the iPhone — and that's a move which will benefit all Mac users.
Speaking in June 2020 at WWDC, Apple CEO Tim Cook was clear that it's going to take two years before every Mac is running on Apple Silicon. That also means it will be at least two years and probably a little more before every type of Mac user will see the change.
From the casual consumer, especially ones used to iOS, to the pro user, every customer is going to gain — eventually. People who've just spent $50,000 on a Mac Pro might have cause to grumble, but they really don't need to, as that powerhouse isn't going to light on fire spontaneously after the Apple Silicon arrives, and it will still be supported for years to come.
So do expect some complaints, and also expect some bargain Intel-based Mac Pro machines to turn up on eBay. However, it's not that anyone need ditch their current Intel Mac, nor should anyone should put off buying one if they need it now.
"We plan to continue to support and release new versions of macOS for Intel-based Macs for years to come," said Cook in his WWDC 2020 keynote segment about Apple Silicon. "In fact, we have some new Intel-based Macs in the pipeline that we're really excited about."
Doubtlessly that's true, it's not something Apple would make up, but equally doubtlessly any new Intel Mac is going to have a hard time competing with the promise we've just been shown of Apple Silicon. We won't truly know the real-world benefit of the move until machines are available, but that promise is huge.
"When we make bold changes," said Cook, "it's for one simple and powerful reason. [It's] so we can make much better products."
The promises being made for Apple Silicon
Some of Apple's WWDC promises are marketing, and some are not. Which are which will vary greatly depending on the user, but Apple is trying to make sure that everybody is going to be served.
"We want to make sure that users can run all of their apps on day one, even if some apps haven't yet been updated," said Craig Federighi. Consequently, macOS Big Sur on Apple Silicon will include Rosetta 2, a system for making Intel apps work on the new processor.
"Rosetta 2 automatically translates your existing Mac apps, so they work on new Macs, with Apple Silicon," continued Federighi. "It translates the apps when you install them, so they can launch immediately and be instantly responsive."
This works with any Intel Mac app, it is not confined to ones you download from the Mac App Store. So Apple is trying to cover everyone's needs — and that includes power users who want more than macOS on their machines.
"We're also introducing a new virtualization technologies in Mac OS Big Sur," said Federighi. "So for developers who want to run other environments like Linux or tools like Docker, we have you covered."
There are still a lot of questions about how well Rosetta 2 will work, beyond the practical demonstrations of Maya, and "Rise of the Tomb Raider" during the WWDC keynote, and a few other titles in the State of the Platform presentation afterwards. The full tale is still yet to be told, and we'll be discussing it far more detail as things evolve.
Apple and Apple Silicon fundamentals
"When we look ahead," said Tim Cook, "we envision some amazing new products and transitioning to our own custom silicon is [what] will enable us to bring them to life. At Apple, integrating hardware and software is fundamental to everything we do. That's what makes our products so great, and silicon is at the heart of our hardware. So having a world-class silicon design team is a game changer."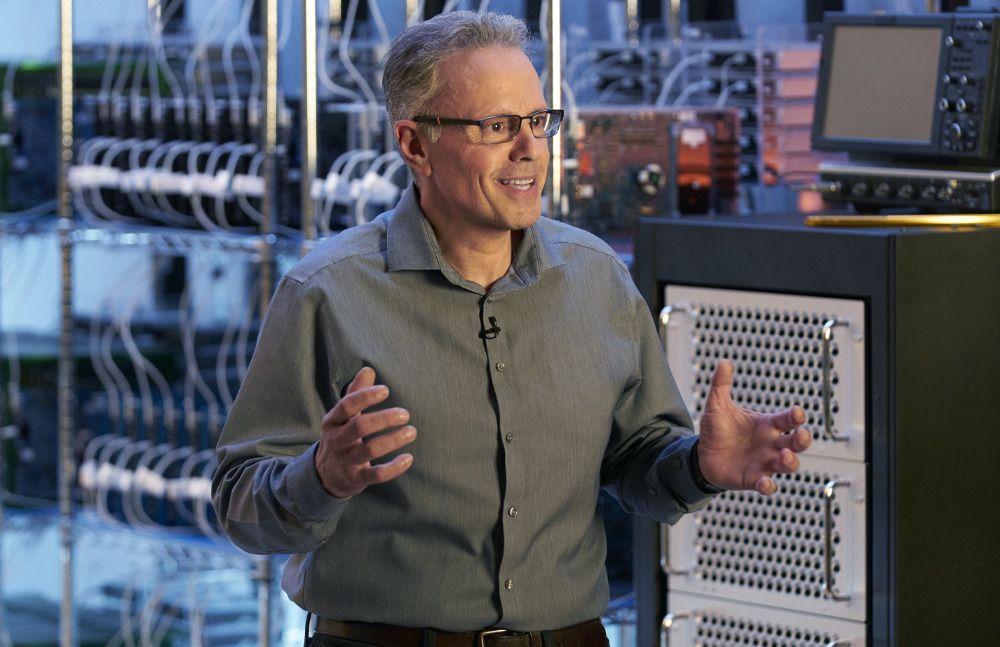 If straight power is the headline, though, Apple insists that there is much more to the new Apple Silicon than that. Specifically, performance comes from more than just the power of the new System on a Chip (SOCs), it comes from the company's ability to leverage what it has learned from the iPhone and iPad.
"Much better performance is reason enough to transition the Mac to Apple SOCs," says Johny Srouji, senior vice president of Hardware Technologies. "But that's just part of the story. Our scalable architecture includes many custom technologies that will integrate with our software to bring even more innovation to the Mac."
"With our advanced power management," he continued, "we will maximize performance and battery life better than ever before... and our high-performing GPU is going to bring a whole new level of graphics performance to every Mac, making them even better for pro applications."
If a single glance at the macOS 10.16 Big Sur redesign doesn't make it clear that the iPhone has heavily influenced the Mac, Srouji does. While the original iPhone was not just inspired by the Mac, it actually ran Mac OS X, the Mac is now borrowing back from the phone in both design and technology.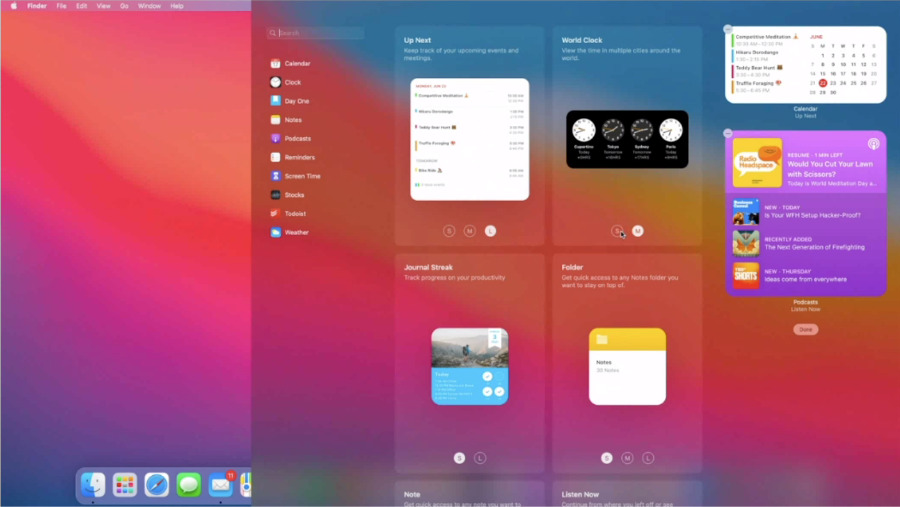 "It all started with the iPhone," says Srouji. "The iPhone demanded performance and capabilities that were seen as impossible [in] any device that small. This is where we developed our relentless focus on performance per watt. Generation after generation we push the boundaries of technology would enable us to improve performance and energy efficiency, while building advanced and industry leading features."
"[The next opportunity] was the iPad," he continued. "While iPhone chips could drive our missing iPads, we wanted to push the iPad, even further. It began with the iPad's Retina display which demanded a custom chip. So the teams scaled our architecture and designed the most optimised and highest performance ship possible for the iPad."
An Apple Silicon Mac is still a Mac
Apple's presentation didn't just keep finding new ways to say that the future will be better and faster with Apple Silicon. It also looked to the past, and it did so in part to underline that this is still going to be the Mac we all know.
"From the very beginning," said Tim Cook, "the mac redefined the entire computer industry. The Mac has always been about innovation and boldly pushing things forward, embracing big changes to stay at the forefront of personal computing."
It's really been the iPhone that has been at the forefront of personal computing for the last decade, though. Plus, having designed generation after generation of processors for the iPhone and iPad, those Apple devices consistently outperform apparently similarly powered rivals.
Consequently, when Intel was falling behind on its own road map plans, the fact that Apple had such high performance and low energy-using chips had to make the new transition appealing.
Once upon a time, the iPhone was sold because people liked the iPod and the Mac. That was a long time ago, and Apple says that the road to an Apple Silicon Mac started at about the same time that the iPhone started bringing people to the Mac, instead of the other way around. Now, the very technologies and the very design principles that make the iPhone so successful are coming to make the Mac better.
And it looks like we'll get our first full look at that on November 10 during Apple's "one more thing" event.