Warren Buffett's Berkshire Hathaway owns $91.3 billion worth of Apple stock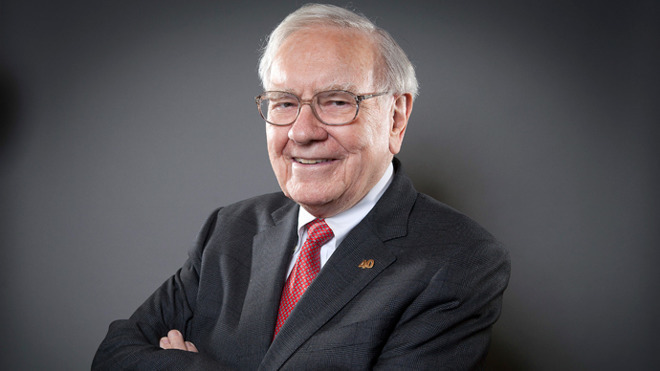 Apple shares now comprise 43% of Warren Buffett's portfolio with Berkshire Hathaway owning $91.3 billion worth of AAPL, according to the holding company's latest shareholder letter.
That's a sharp rise since November 2018, when Apple made up about a quarter of Berkshire Hathaway's portfolio. The more than doubling of Apple's percentage of Buffett's holding has taken place in the past two years, with the coronavirus pandemic accelerating the process.
Buffett's confidence in the Cupertino tech giant is based on several factors. Primarily, the renowned investor has long been a fan of companies with sustainable competitive advantages, The Motley Fool points out.
Apple controls a majority of the U.S. smartphone market, with GlobalStats data suggesting that the company has a 58% share of the market in the country.
Buffett is also a fan of Apple CEO Tim Cook, who has helmed the ship at Cupertino since Apple cofounder Steve Jobs resigned in 2011 due to health reasons. Since then, Apple shares have risen in value 688%.
Apple has also periodically borrows money through bonds at low rates to repurchase shares — a tactic that Buffett approves of.
Compared to the S&P 500 and other companies in the COVID-19 era, Apple has largely outperformed. Along with its dominant position as an iPhone maker, the company has also been increasingly focused on services and wearbles.
Earlier in 2020, Berkshire Hathaway sold more than $800 million in Apple shares, but the holding company is still Apple's largest shareholder. In fact, Apple's influence on Berkshire Hathaway's portfolio is larger than every other equity combined with the sole exception of its second-largest holding, Band of America.