Telegram rails against 'colossal' App Store cut in EU antitrust complaint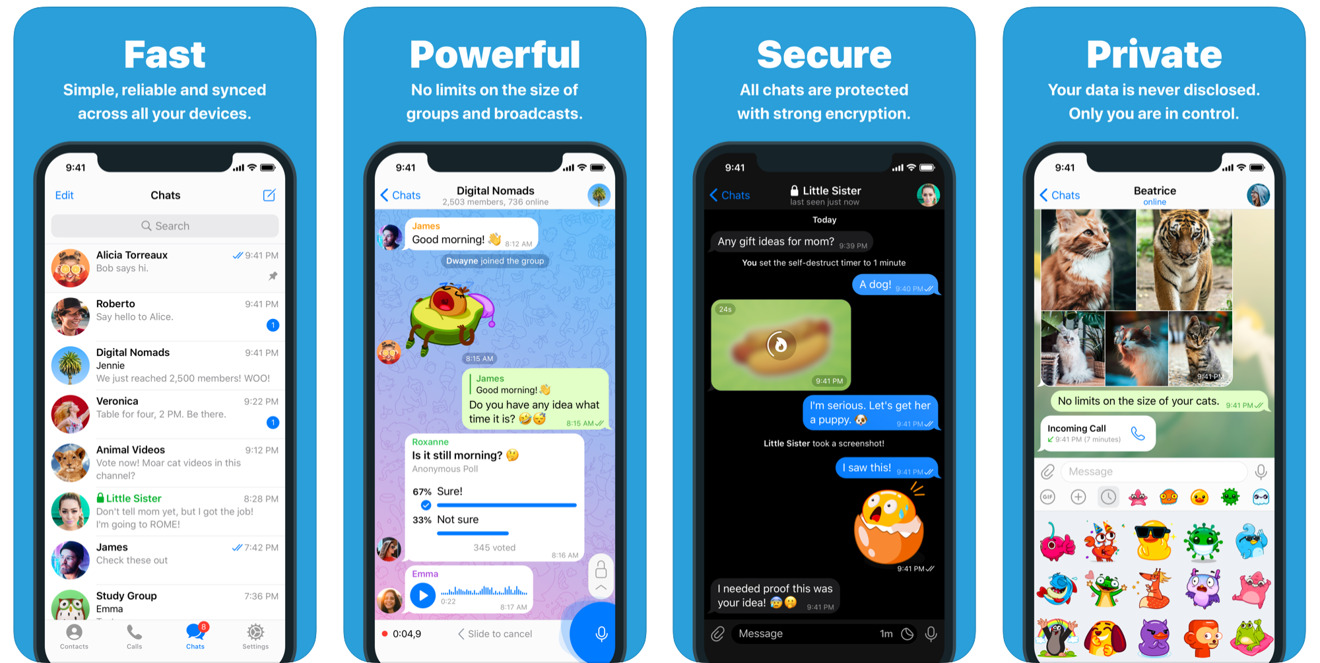 AppleInsider is supported by its audience and may earn commission as an Amazon Associate and affiliate partner on qualifying purchases. These affiliate partnerships do not influence our editorial content.
Secure messaging platform Telegram has become the third big developer to file an antitrust complaint against Apple in the European Union, railing against Apple's control and fees on the App Store.
Filed on Thursday morning, Telegram's complaint with the European Commission is mostly focused on Apple's fees and rules it implements in the App Store. Specifically cited were Telegram's attempt to open a gaming platform in 2016, that Apple shut down, claiming it violated app store rules.
Telegram says that because of Apple's rejection, the company as a whole "risked being deleted from the App Store." It isn't clear why the company believes this is the case, as apps can be rejected during the App Store review process, without impacting other apps that a company has developed. At present, no supporting documents are publicly available to validate this claim.
In the complaint, spotted by the Financial Times, Telegram also alleges that the rejection is a prime example of Apple's power in the marketplace, and the ability it may have to "curb innovation thanks to its 'monopolistic power' on the app market."
Telegram's complaint follows an open letter, published on July 27 by the company. In the letter, Telegram rails against Apple's App Store fees, and cites "7 myths" about it, commonly used to defend the fee.
Specifically, Telegram decries arguments that the fee is used to maintain the app store, it allows Apple to reinvest in building better iPhones, and the argument that the 30% fee is in-line with what other platforms are charging. Other points include a debate about if there is actual competition offered from other platforms.
Beyond Telegram's questionable claim in the note that "Apple has been trying to catch up with Android phones in features and hardware," it also isn't clear where the some of the seven points are sourced from. For instance, Apple also doesn't claim that the 30% commission allows Apple to reinvest in building better phones. Additionally, in regards to the first argument that Telegram makes, It isn't a requirement in any country that the App Store be financially run at the break-even point.
Apple did publish a study showing the 30% fee is in line with other paid stores, but the study only briefly touched on alternatives, sometimes free, to Android app distribution. Neither the report nor Telegram's open letter mention that Xcode users can load apps on a phone that have to be re-signed once a week for free users, and once a year for paid developer account.
Telegram's complaint with the European Commission follows Spotify and Rakuten complaints, over similar matters. It also comes less than 24 hours after Tim Cook testified in front of a US Congressional panel, intended to get to the bottom of anti-trust issues that big tech companies face.