Apple may start online sales in India soon and is scouting for second store location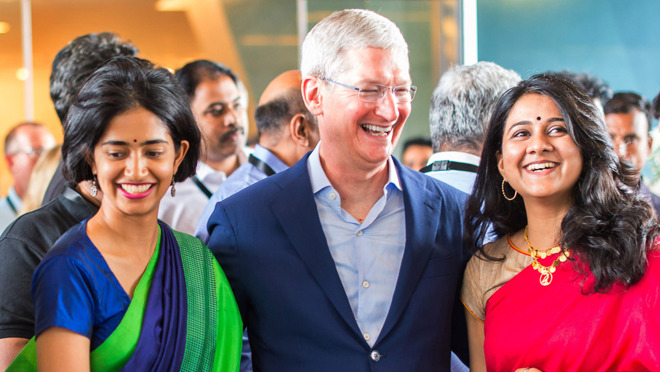 AppleInsider may earn an affiliate commission on purchases made through links on our site.
Apple is preparing to start taking orders for iPhones and other products from its online store in India — and there are murmurs of a second retail store in the country.
Apple is reportedly making some moves to beef up its retail sales chain ahead of the "iPhone 12" launch. According to a Bloomberg source, Apple will be preparing the store for operations ahead of the Dussehra-Diwali period, a time when retailers see high levels of sales.
The change will give Apple more direct control over what it sells to consumers, as its existing retail operations in the country largely center around a network of franchise partners and online third-party sales. This is on top of the first Apple Store in the country, set to open in 2021 in Mumbai, along with rumors of a second outlet to be opened in Bangalore.
People familiar with the second store's progress claim Apple has already scouted out nearly half a million square feet of space near Minsk Square, reportedly in the heart of the city.
Apple's online push follows a long period of development, had originally planned to commence web-based sales of products within a few months of India relaxing related rules in 2019. The Coronavirus helped lead to a delay in its implementation.
Online sales would be the latest in a string of changes Apple has implemented to grow its business in the country in the last year. In January, it brought the HomePod to India 23 months after launch, and has confirmed plans to produce the iPhone SE in the country for the local market.
The manufacturing side has also seen investment and major updates, with Apple seemingly trying to relocate some of its production lines out of China in a bid to strengthen its supply chains. This includes having assembly partners including Foxconn, Pegatron, and Wistron applying to take part in India's $6.6 billion Production-Linked Incentive Scheme, a push by Apple to get Foxconn to invest $1 billion into expanding iPhone production in the country, and Wistron allegedly seeking to hire 10,000 more staff at an iPhone production facility.