Apple shutting down Sign in with Apple support for Epic Games accounts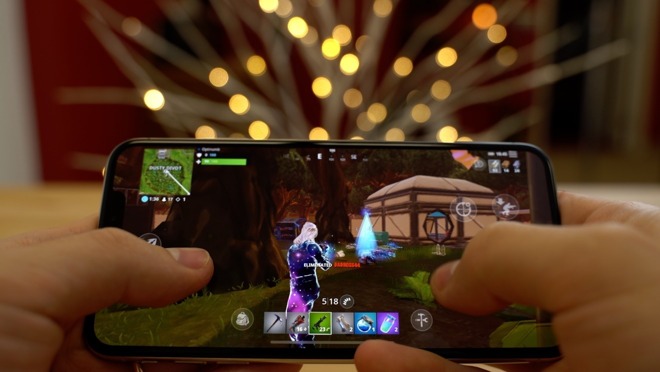 AppleInsider may earn an affiliate commission on purchases made through links on our site.
Epic Games users will no longer be able to sign in into apps using the Sign in with Apple service, the "Fortnite" maker said Wednesday.
On Aug. 28, Apple shut down Epic Games' developer account after it refused to comply with App Store guidelines. The two companies are embroiled in an ongoing legal battle centered around Apple's app policies and its 30% commission of in-app purchases.
In a tweet Wednesday, Epic Games said that "Apple will no longer allow users" to use Sign in with Apple for authenticating Epic Games accounts as soon as Sept. 11.
Apple will no longer allow users to sign into Epic Games accounts using "Sign In with Apple" as soon as September 11, 2020. If you used "Sign In with Apple", please make sure your email and password are up to date. https://t.co/4XZX5g0eaf

— Epic Games Store (@EpicGames) September 9, 2020
The "Fortnite" creator added that users should update their email and password to avoid losing access to their accounts. Once support for the sign-in service ends, users may need to contact Epic to recover access.
Sign in with Apple is an Apple service first introduced in iOS 13 that offers privacy protections for logging into accounts. Epic Games is losing access to the feature because its developer account has been shut down.
The ongoing saga between Apple and Epic Games started when the latter company baited Apple into removing "Fortnite" from the App Store. Once Apple pulled the battle royale game, Epic filed an antitrust lawsuit and launched an anti-Apple marketing campaign. After an unsuccessful attempt to obtain a restraining order to restore "Fortnite," Apple filed a counterclaim against Epic for alleged breach of contract.