Evidence mounting for 'Apple One' Services bundle launch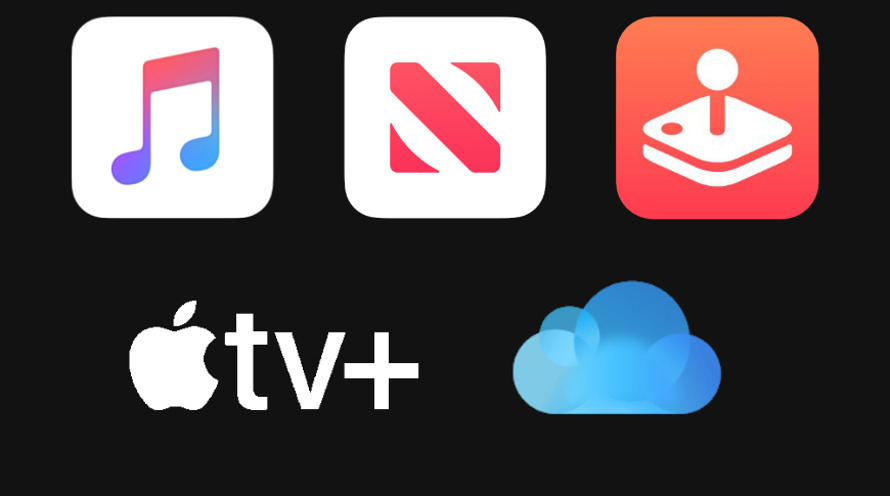 More evidence in code and web registries has surfaced suggesting that the rumored "Apple One" bundle of services is coming very soon.
Apple is anticipated to launch multiple new products at its "Time Flies" event on September 15, but not all of the launches may be for physical items. Following recent rumors and leaks, there seems to be a considerable chance Apple will be updating the collection of subscription services it offers to consumers.
Arriving one day after the discovery of the "Apple One" name in the Apple Music app for Android, Apple was reported on Saturday to have started registering domain names. As reported by MacRumors, Apple has seemingly registered the term "AppleOne" with multiple TLDs (top level domains) or domain name extensions.
Searches have uncovered a wide array of domain names registered with the term, including those covering .audio, .blog, .chat, .cloud, .club, .community, .film, .guide, .host, .space, .tech, and .website. While the registrations are given some level of anonymity as per the rules of each registrar, the domain names all seemingly point to the same Apple name servers.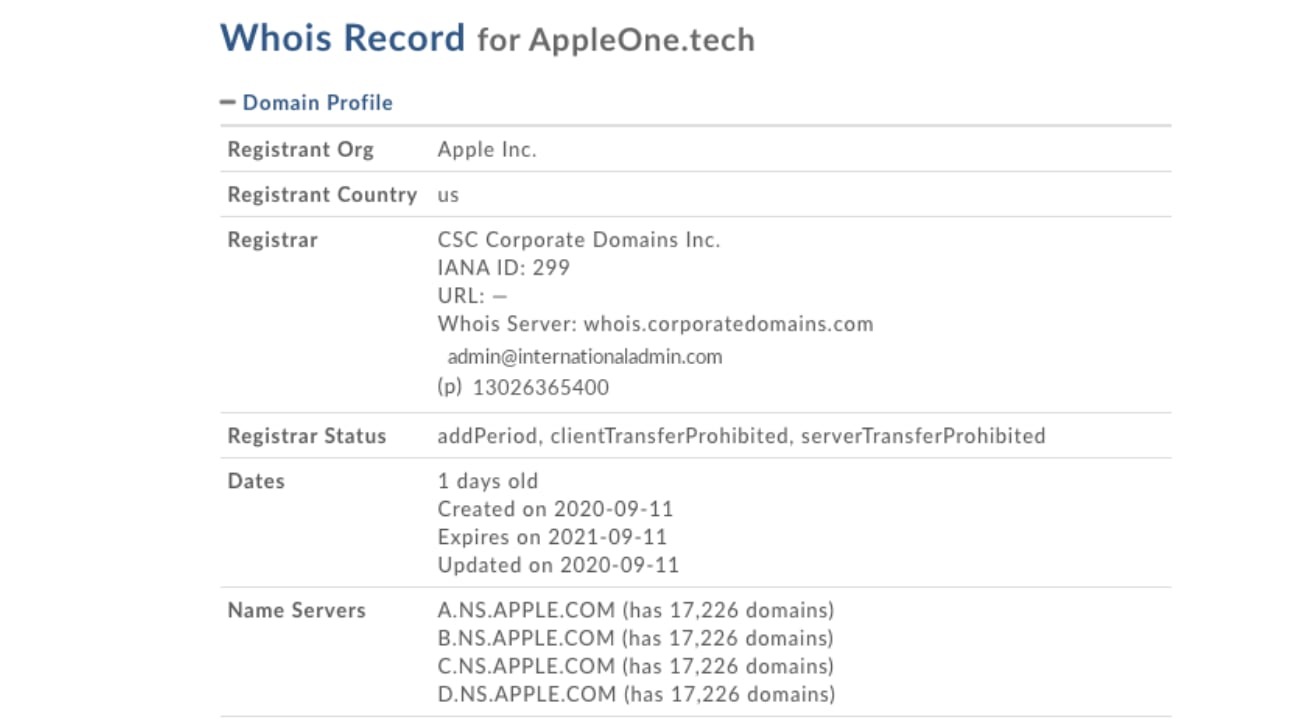 The acquisition of domain names isn't new, but it is something that major brands have to invest in ahead of a product launch, to protect trademarks and other elements. For example, if unregistered, someone else could have caused mischief by registering the domain for themselves and pointed it towards a Google-related sales page.
Of other major domain versions, appleone.com is currently operated by a talent agency in Canada.
iOS code leaks
Also on Saturday, code references within iOS indicate that there's more elements to the service that are being put in place ahead of its launch. The additions were apparently made recently, according to 9to5Mac, which strongly suggests it was included specifically for the September 15 event.
Text strings include terms such as "Keep Apple One," "You can unsubscribe from Apple One and keep only what you want," and "Cancel Apple One," phrases that would typically be used in a dialog box for unsubscribing. Terms including "Family" and "Trial" are also shown.
The terms at least indicate that "Apple One" will be an optional subscription, and that a user's services won't necessarily be disabled entirely when they unsubscribe.
What is "Apple One?"
"Apple One" is anticipated to be a bundling of Apple's various online subscription services into one plan, which could provide users a discount if bought together. This is anticipated to include Apple Music, Apple TV , Apple Arcade, Apple News and iCloud Storage, and with different packages combining combinations of services together.
A basic tier of Apple Music and Apple TV+ may cost users $12.99 per month, representing a saving of $2 per month, while the addition of Apple Arcade may bring the cost to $21.99, or a $3 saving. The top tier with Apple News+ and an optional 2TB iCloud storage upgrade may cost $29.99 or $39.99, depending on if storage is included.