Apple Music for Android app corroborates 'Apple One' name for services bundle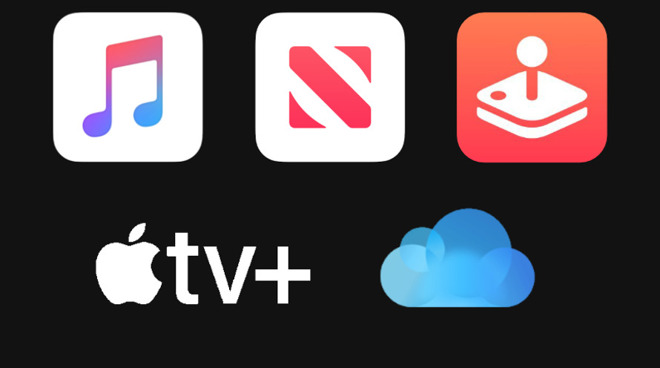 AppleInsider may earn an affiliate commission on purchases made through links on our site.
Apple may have settled on the "Apple One" moniker for its rumored services bundle, according to code strings found within the Apple Music for Android app.
The basic bundled services offering could include Apple Music and Apple TV+ for a single fee, with additional options like Apple Arcade, Apple News+, and iCloud storage available at a higher price. At the time, "Apple One" was floated as a possible working name for the bundle.
Now, it appears that Apple may have gone with the "Apple One" bundle as a final brand name. Code strings found within the latest version 3.4.0 beta of the Apple Music for Android app, uncovered by 9to5Google feature direct references to "Apple One" and something called "Aristotle."
Those strings of code indicate that an "Apple Music subscription will be included in Apple One," and that users will not be double-charged for service. They also suggest that users will be able to manage "Apple One" subscriptions on iPhone, iPad, Apple TV, and Mac.
It seems that "Aristotle" may be Apple's internal codename for the services bundle, since the name appears alongside references to "Apple One" and "subscription bundle."
No other details could be gleaned from the code references. And, of course, Apple could always change the name or feature set before launch.
As far as when we might see an "Apple One" bundle, sources in August said that it could launch as soon as an October apple event. Users could save between $2 to $5 compared to subscribing to Apple services individually.
Although rumors of a combined Apple services bundle have been around for years, more concrete evidence that the offering could come in 2020 was found in iOS 13.5.5 in June.