US teen iPhone ownership reaches all-time high, continues to grow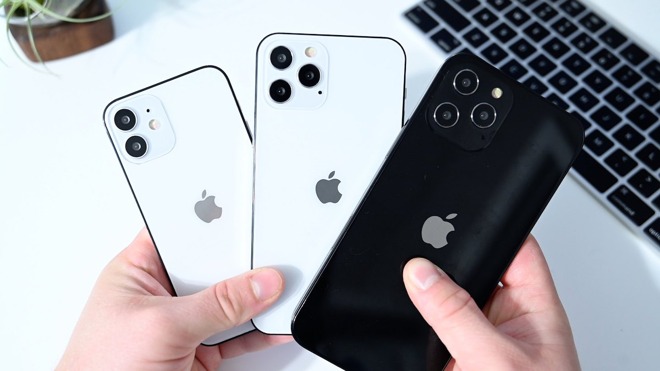 AppleInsider may earn an affiliate commission on purchases made through links on our site.
Piper Sandler's latest teen survey indicates that Apple's market share among younger Americans is continuing to grow ahead of the 2020 iPhone season.
The investment bank on Oct. 6 released the results of its Fall 2020 "Taking Stock with Teens" survey, which asked 9,800 U.S. teens in 48 states about their brand preferences and shopping trends. Piper Sandler carries out the survey semi-annually, and released the previous results in April 2020.
Apple's share of the market among teens raised slightly from the previous Piper Sandler survey in the spring. According to the Fall 2020 results, 86% of teen respondents said they owned an iPhone, while 89% said they intend to purchase one. That's up from 85% and 88% in the spring, respectively.
That increase market share, however slight, is "incredibly important for a maturing smartphone market," according to lead semiconductor analyst Harsh Kumar. And the trends are "especially encouraging" ahead of Apple's "iPhone 12" and "iPhone 12 Pro" launch.
Compared to the spring results, Apple Watch ownership remained flat at 25% and intention to buy decreased slightly from 17% to 16%. However, Kumar notes that the bank views the market share consistency as "a great example of the company's ability to drive hardware sales in the wearables/accessories market."
The positive hardware trends also bode well for Apple's recurring services segment, and could provide a catalyst for future growth in that area as Apple's installed base grows.
On services, Piper Sandler expects existing video streaming platforms like Netflix to continue losing market share to newcomers such as Disney+ and Apple TV+. As far as daily teen video consumption, fewer teens appeared to be watching Apple TV+ than in the spring. Per the fall consumption results, Apple's share of the time spent watching content dropped from 2% to %1.
The average age of the teen respondents in Piper Sandler's survey was 15.8, while the average household income was $67,500. The majority, 42%, of the teens surveyed lived in the South, while 24% lived in the West and 24% lived in the Midwest. About 33% of the teens had a part-time job.