How to stay up to date with Apple news using AppleInsider widgets on iOS 14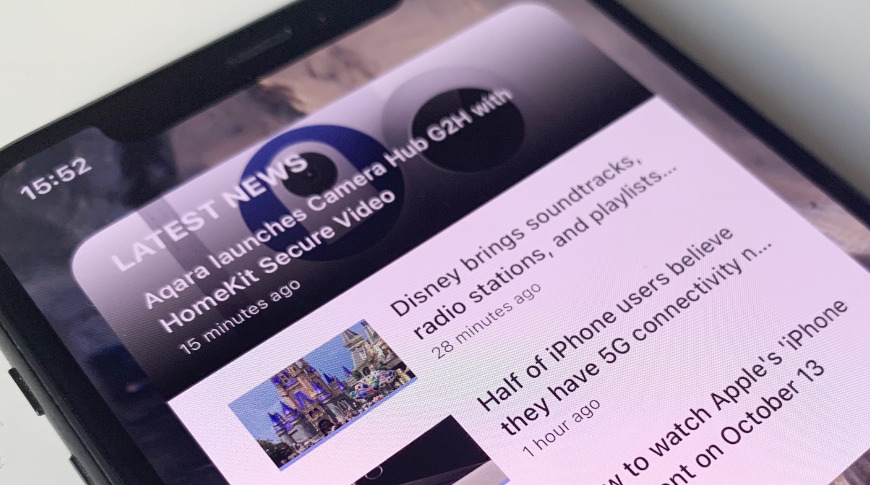 See the latest Apple news as it happens, with just a glance at your iPhone or iPad, as the AppleInsider app's new iOS 14 widgets updates you with all the headlines.
Now you can check AppleInsider all day, with your choice of the most important Apple breaking news. The newly updated AppleInsider app has added widgets, meaning you can place the headlines on your iPhone screen where they will be updated throughout the day.
You can choose to see only a single headline in the small widget, or opt for two in the medium-sized one. Then the full-size AppleInsider widget gives you the four latest headlines in one glance.
How to use widgets in iOS 14
To read the headlines all day, just add your choice of AppleInsider widget. You'll have to have iOS 14, and the latest version of the AppleInsider app.
Then follow our instructions for how best to install any widgets. Widgets are just one of the ways you can customize your iPhone in iOS 14, but they're definitely the most useful.
How to make widgets work for you
While you can read the headlines all day, though, if you tend to check in the mornings and at lunch, get your iPhone to show you the widgets then. You'll still be able to turn to your phone and check the headlines any time you want, but iOS 14 can learn when you most often check.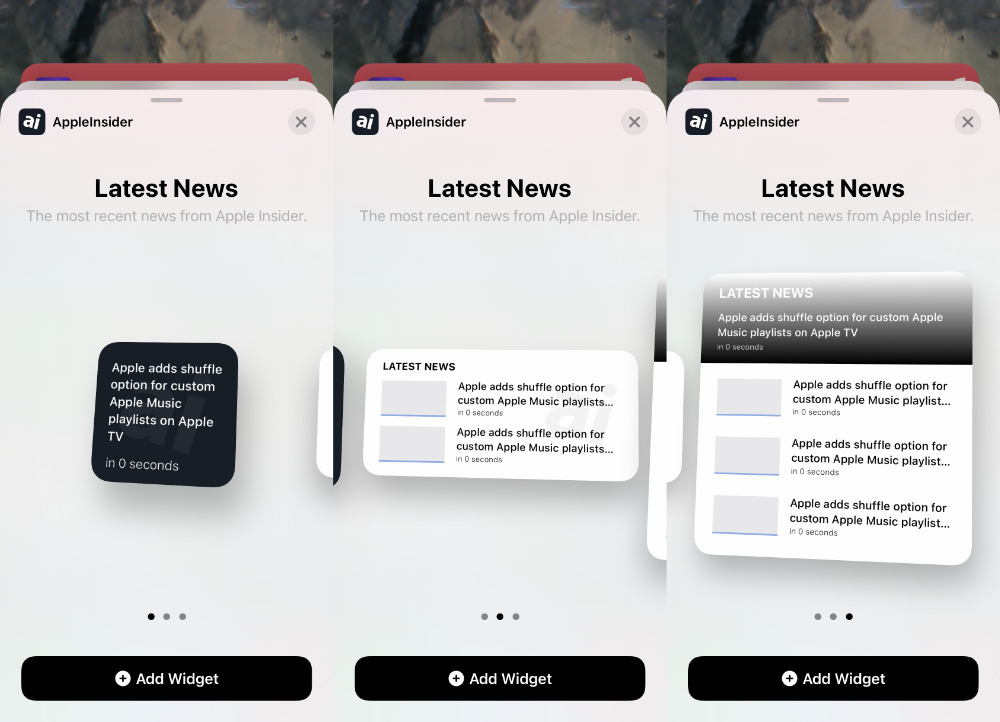 The stack part means that you can have AppleInsider headlines share space with any other widgets of the same size. So rather than filling up your home screens with widgets, you can have one or two that show you multiple ones.
You can get to any of the widgets in the stack by just swiping, but when it's a smart stack, you're less likely to ever need to. At first, you may not see a difference, but if you repeatedly look at AppleInsider at 9 A.M. in the morning, say, then your iPhone and iOS 14 will learn that.
And very soon, if you pick up your iPhone anywhere around 9 A.M., it's the AppleInsider widget that you'll see right away.
The AppleInsider app requires iOS 12, or iPadOS 12 or better. On the Apple Watch, you'll need watchOS 3.0 or later. Widgets obviously need iOS 14 to work.