iPhone 12 Pro and iPhone 12 Pro Max about 20% faster than iPhone 11 Pro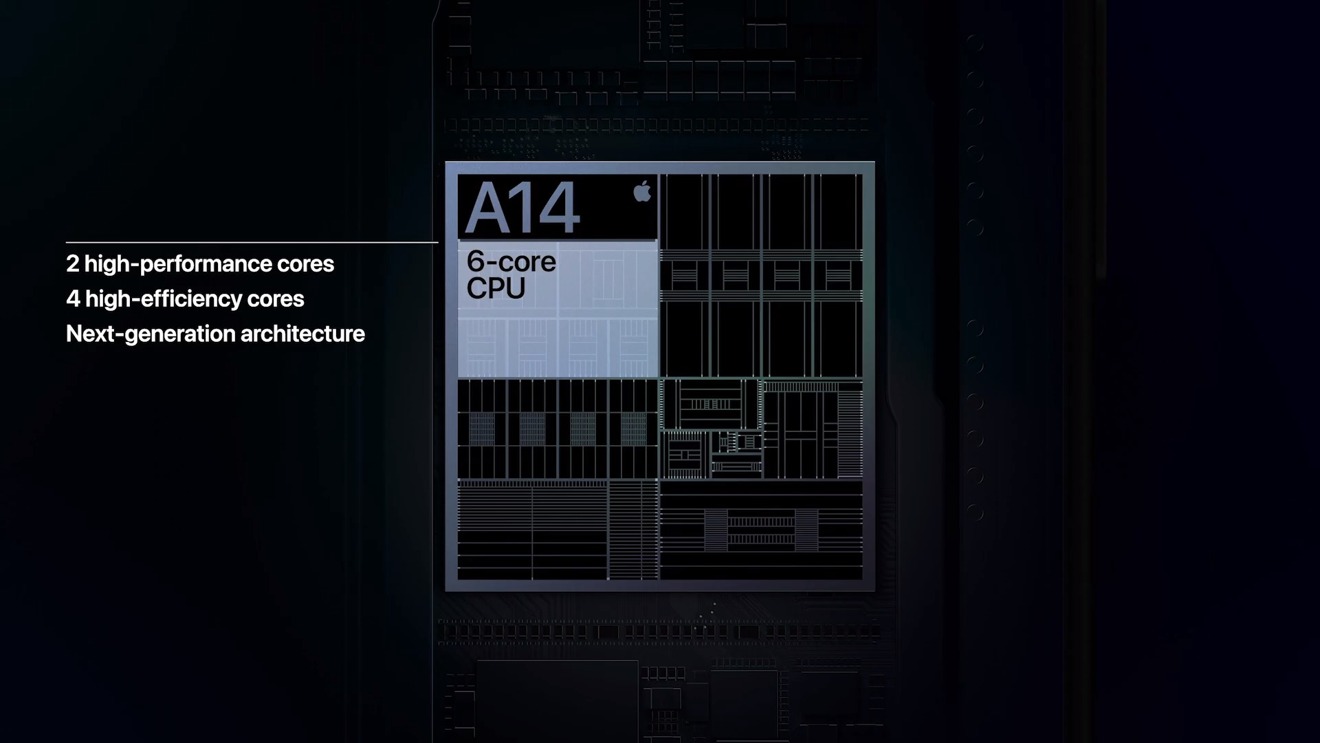 Preliminary benchmark scores for the iPhone 12 Pro and the iPhone 12 Pro Max have shown up on Geekbench with about a 20% speed improvement over the previous generation.
The iPhone 12 uses the A14 processor which boasts a 6-core CPU and 4-core GPU in a 5 nanometer process. Apple gave an inscrutable benchmark during its "High, Speed" event of "50% faster than other smartphone processors."
The early Geekbench benchmarks show that Apple improved the overall processing by at least 20% year-over-year, which was in line with the iPad Air 4 early benchmarks.
Scores vary depending on when the benchmark test was run, battery charge, and background operations. Scores will trend lower during initial setup when the iPhone is cataloging a photo library vs a day later on a full charge.
One score for the iPhone 12 Pro showed a 1613 single-core score and a 4076 multi-core score. This compares well to the iPhone 11 Pro at 1343 single-core and 3478 multi-core.
Pre-orders for the iPhone 12 and iPhone 12 Pro start on Friday October 16 at 5 a.m. Pacific time and will begin shipping on October 23. The iPhone 12 mini and iPhone 12 Pro Max will be available to pre-order on November 6, and ship on November 13.