Compared: New Apple Silicon 13-inch MacBook Pro versus Intel 13-inch MacBook Pro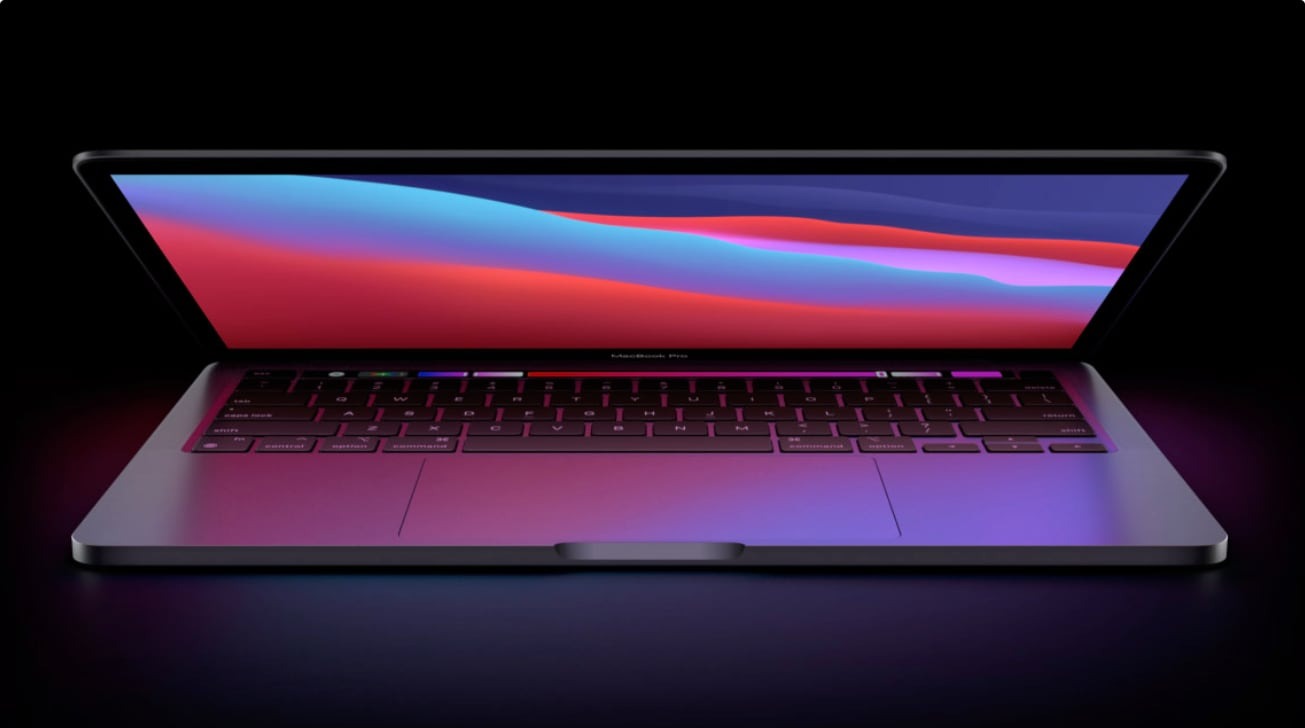 The new 13-inch MacBook Pro with M1 is an important piece of kit, and one that could stand alongside the existing MacBook catalog in terms of performance. Here's how it stands up on paper against the mid-range option, the 13-inch Intel-based MacBook Pro.
Apple is on an aggressive two-year timeline to shift over all of its Macs from Intel-based processors to Apple Silicon. As part of this, it promised the first release using Apple Silicon before the end of 2020, which it has now revealed.
The new 13-inch MacBook Pro is one of the devices that will help start that migration. While it will affect all MacBook models eventually, it is likely the biggest immediate casualty will be the middle-of-the-road option, the Intel-based version of the same 13-inch MacBook Pro.
Here's how the specifications list for M1 13-inch MacBook Pro measures up against the Intel variant.
Specifications
13-inch M1 MacBook Pro
13-inch Intel MacBook Pro (2020), Two Thunderbolt Ports
13-inch Intel MacBook Pro (2020), Four Thunderbolt Ports
Starting Price
$1,299
Lowest 13" MacBook Pro prices
$1,299
Cheapest 2020 13" MacBook Pro prices
$1,799
Best prices on models with 4 TB3 ports
Dimensions (inches)
0.61 x 11.97 x 8.36
0.61 x 11.97 x 8.36
0.61 x 11.97 x 8.36
Weight (pounds)
3.0
3.1
3.1
Processor
Eight-core Apple M1
8th-generation 1.4GHz quad-core Intel Core i5
8th-generation 1.7GHz quad-core Intel Core i7
10th-generation 2.0GHz quad-core Intel Core i5
10th-generation 2.3GHz quad-core Intel Core i7
Graphics
Eight-core Apple M1 GPU
Intel Iris Plus Graphics 645
Intel Iris Plus Graphics
RAM
8GB or 16GB
8GB or 16GB
16GB or 32GB
Networking
Wi-Fi 6
Bluetooth 5.0
802.11ac Wi-Fi
Bluetooth 5.0
802.11ac Wi-Fi
Bluetooth 5.0
Storage
256GB, 512GB, 1TB, or 2TB
256GB, 512GB, 1TB or 2TB
512GB, 1TB, 2TB, or 4TB
Display
13.3-inch 2560x1600 LCD with IPS
13.3-inch 2560x1600 LCD with IPS

13.3-inch 2560x1600 LCD with IPS

Ports
Two Thunderbolt 3/USB 4 ports
3.5mm headphone jack
Two Thunderbolt 3 ports
3.5mm headphone jack
Four Thunderbolt 3 ports
3.5mm headphone jack
Biometrics
Touch ID
Touch ID
Touch ID
Touch Bar
Yes
Yes
Yes
Battery
58.2Wh, up to 17 hours of web browsing
58.2Wh, Up to 10 hours of web browsing
58.0Wh, Up to 10 hours of web browsing
M1 13-inch MacBook Pro versus Intel 13-inch MacBook Pro - External Appearance
The 13-inch MacBook Pro is a very well-known design, when it comes to notebooks. Held in an aluminum enclosure and showing an Apple logo on the lid, the MacBook Pro is unmistakable when seen by others.
Offering a fairly large footprint, the previous Intel version measures 11.97 inches wide and 8.36 inches deep, while also measuring a fairly thin 0.61 inches thick.
Despite being physically small, the MacBook Pro line are known for their density, and the 13-inch model is no exception at 3.1 pounds.
For the M1 version, Apple hasn't messed around with the physical design at all, with the main changes affecting the internals. As such, its dimensions are identical to its Intel counterpart, but a little lighter at 3 pounds flat.
M1 13-inch MacBook Pro versus Intel 13-inch MacBook Pro - Displays
Apple uses a 13.3-inch LED-backlit IPS display in the 13-inch Intel MacBook Pro. A very familiar display to Mac users, the screen has a resolution of 2,560 by 1,600, giving it a pixel density of 227 pixels per inch.
Able to output up to 500 nits of brightness, the screen includes support for Wide color (P3) and True Tone, Apple's system for automatically adjusting the color of the display to match changes in environmental lighting.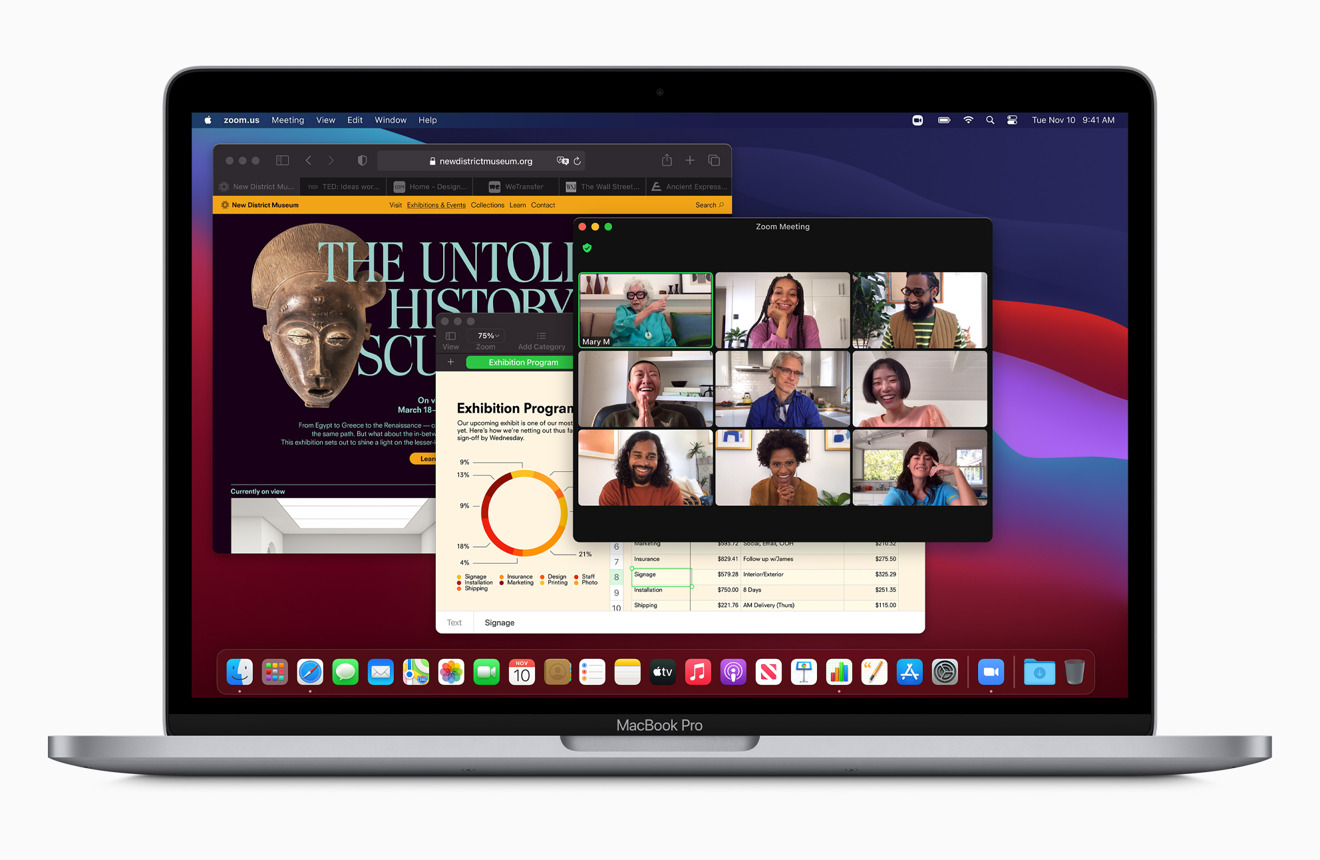 Much like the enclosure, there's no difference here at all for the M1-equipped model, with the same specifications, resolution, and features as its predecessor.
M1 13-inch MacBook Pro versus Intel 13-inch MacBook Pro - Processors
The 13-inch Intel MacBook Pro lineup can be best considered as two different lines that share the same name, for some of the specifications. The lines can easily be considered lower-tier and upper-tier, identifiable by whether it has two (lower) or four (upper) Thunderbolt 3 ports.
Each tier has its own variations in specification, which starts with the processors. The lower-tier models use 8th-generation Intel processors while the upper tier use 10th-generation versions, with the two-generation difference also meaning there is a performance difference between the two tiers.
The lower tier use the 8th-generation Intel Core i5-8257U, a quad-core processor with a base clock of 1.4GHz and 3.9GHz under Turbo Boost, as well as the Core i7-8557U, also a quad-core chip with base and boosted clocks of 1.7Ghz and 4.5GHz.
On the upper-tier models, the 10th-generation quad-core Intel Core i5-1038NG7 has a base clock of 2GHz, rising to 3.8 under Turbo Boost. Lastly, the tier also has the Core i7-1068NG7, again quad-core but with a base clock of 2.3GHz and 4.1GHz under Turbo Boost.
In both cases, the Core i5 have the lesser amounts of L3 cache at 6MB, while the Core i7 use 8MB.
The M1 chip in the new model is the first released under the Apple Silicon initiative to replace Intel in Macs, housing 16 billion transistors and made from a 5-nanometer process. Apple says it offers eight cores for processing, made up of four high-performance and four high-efficiency cores that can be used interchangeably, or even all at once.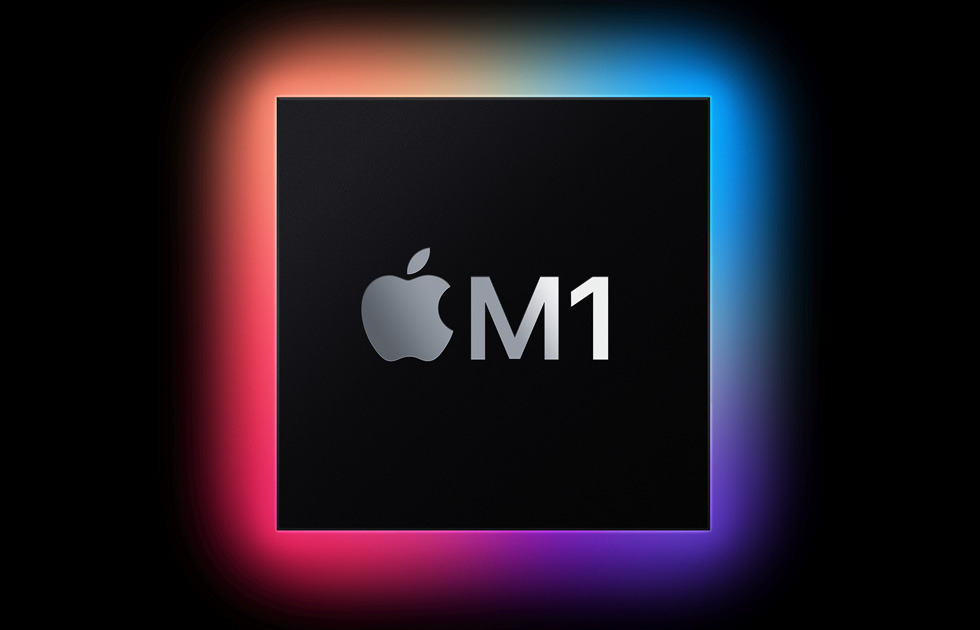 The new unified memory architecture will also help improve performance, while the onboard 16-core Neural Engine with the ability to perform up to 11 trillion operations per second will assist for tasks that benefit from machine learning.
For the new MacBook Pro, Apple says its CPU is up to 2.8 times faster than the previous generation.
For the M1, initial results published to the Geekbench results browser for "MacBookPro17,1" indicates single-core scores of around 1,720 an multi-core at around 7,500.
This is the equivalent improvement of around 2.2 times as fast as the fastest 8th-generation Intel model on single-core results, and over 2.5 times for multi-core performance. Against the fastest 10th-generation model, it wins again with improvements of 38% and 68% respectively.
In effect, the M1 MacBook Pro is not only soundly beating the 8th-generation Intel-based model it's effectively replacing on Apple's roster, but it's also showing it can outpace the newer and faster 10th-generation version as well.
Of course, there is the added caveat of app compatibility.
Apple is including Rosetta 2 in macOS Big Sur, a software-based translator that can enable applications designed to run on Intel processors to do the same on Apple Silicon, without requiring recoding or recompiling beforehand. While such software will help enable applications to remain usable with the M1 while developers work on natively compatible versions, the system will consume some processing resources in order to function.
The published results are all performed with natively-compatible versions of the benchmark tool, rather than a Rosetta-translated version. It is almost certain that results under Rosetta 2 would be lower than the native version, closer to the fastest comparable Intel, though probably not to a level of parity.
M1 13-inch MacBook Pro versus Intel 13-inch MacBook Pro - Graphics
Unlike the 16-inch MacBook Pro models which offer both discrete and integrated graphics, the 13-inch MacBook uses only integrated. Though, as there are two tiers of the Intel version, there's two different GPUs to consider.
The 8th-generation processors use Intel Iris Plus Graphics 645, while the 10th-generation chips have the confusingly named Intel Iris Plus Graphics. Despite the unusual naming, the non-numbered version is newer and better than the numbered, in this case.
According to the GFXBench 5.0 results browser under the Metal API, Intel Iris Plus Graphics can push out 1,322 frames of onscreen graphics under the Aztec Ruins Normal Tier test, 919 frames for the Higher Tier variant. The Intel Iris Plus Graphics 645 can push out 1,454 under Normal Tier, 948 under High Tier.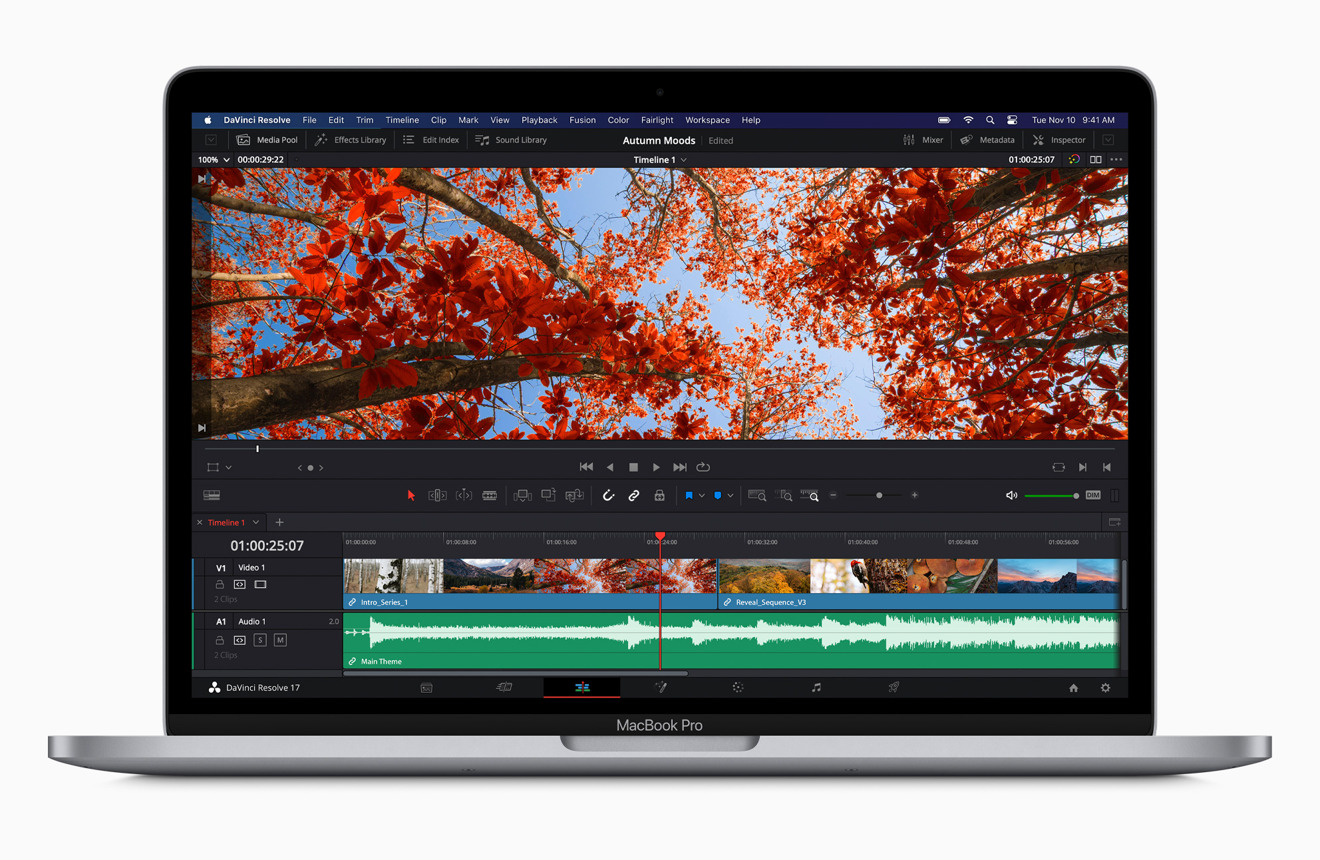 Apple is using its own GPU in the M1 version, an eight-core version included as part of the system-on-chip design. Apple claims it is capable of five times the performance of the previous generation, and taking into account the Neural Engine's capabilities, can perform tasks such as rendering a complex 3D title in Final Cut Pro up to 5.9 times faster than before.
Early GFXBench 5.0 results indicate the M1 is able to offer 3,859 frames under the same Aztec Ruins Normal Tier test. On the High Tier version, it maintains the high frame count at 3,492.
The results certainly indicate the M1 is miles ahead for graphical performance under load, with other elements of the benchmark suite offering similar levels of improvement, roughly between 3 and 4 times better overall.
Depending on the GPU, the 13-inch Intel MacBook Pro can handle external displays with different levels of video output performance.
The lower-tier model can handle one external 5K display with a resolution of 5,120 by 2,880 at 60Hz or two 4K displays with 4,096 by 2,304 resolutions.
The upper-tier variant is able to support one external 6K-resolution display at 6,016 by 3,384 and 60Hz, or two external 4K displays.
For the M1, Apple simply states it can drive one external 6K display at 60Hz, but doesn't state whether it can handle two 4K displays.
M1 13-inch MacBook Pro versus Intel 13-inch MacBook Pro - Connectivity
Depending on the version, the 13-inch Intel MacBook Pro has either two Thunderbolt 3 ports or four, with the higher number used by the 10th-generation Intel processors. These ports are also used to recharge the MacBook Pro, so unless a dongle or dock is used with power delivery, users connecting the charger directly to their MacBook Pro will effectively lose the use of one of the limited ports at times.
Accompanying the two-or-four Thunderbolt ports is a 3.5-millimeter headphone jack.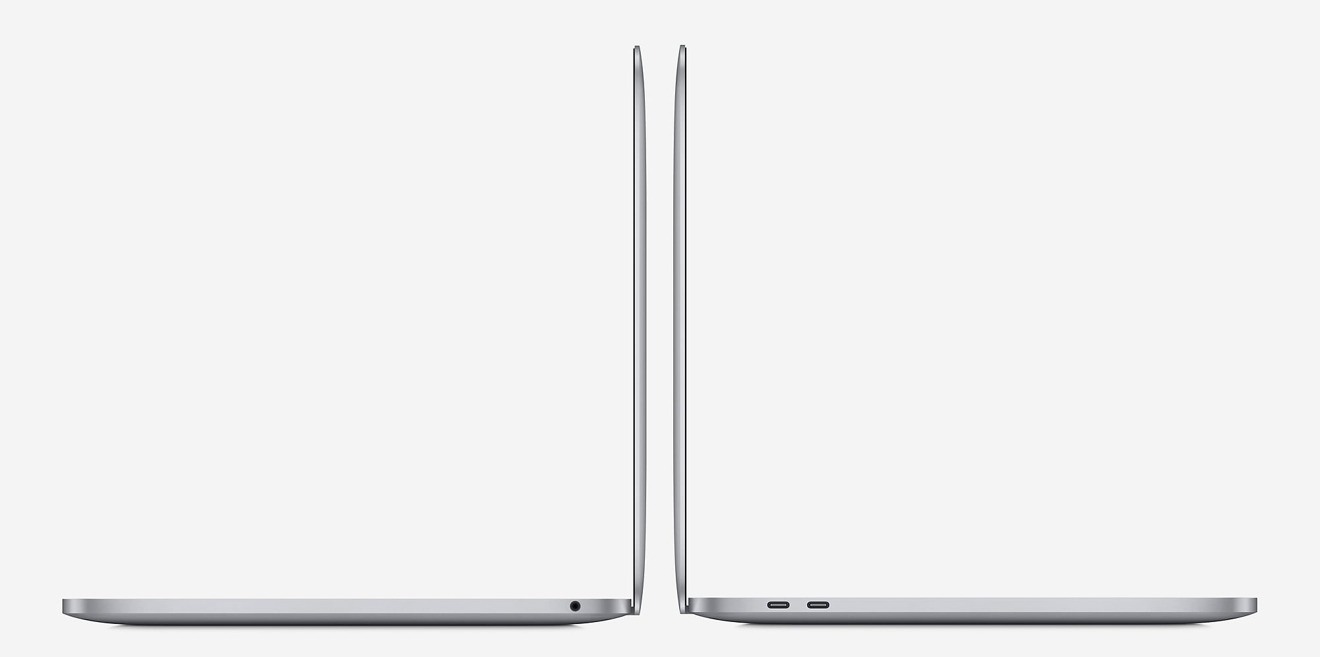 In the M1 model, Apple includes just two Thunderbolt and USB 4 ports, which support the same Thunderbolt 3 and USB 3.1 Gen 2 USB-C connections as the old model. The same charging-connectivity concerns apply here, especially as Apple's gone for two ports, not four.
For wireless connectivity, Apple has support for 802.11ac Wi-Fi and Bluetooth across all Intel models. On the M1, there's Wi-Fi 6 support, which is a rebranding of 802.11ax, one generation newer than 802.11ac.
M1 13-inch MacBook Pro versus Intel 13-inch MacBook Pro - Storage and memory
There are slight differences In both storage capacity and memory across the two tiers of the Intel MacBook Pro.
The lower tier starts from 256GB of SSD storage, rising to 512GB then 1TB and 2TB. The upper range starts from a 512GB SSD, with options for 1TB, 2TB, and 4TB
Apple seemingly suggests there's two tiers of configuration for the M1 version, but it's quite arbitrary, as one tier starts at 256GB of storage and the other at 512GB, with all other specifications being identical. The other storage options are 1TB and 2TB.
For memory, again there's two tiers at play for the Intel version. The lower-tier model starts with 8GB of 2,133MHz LPDDR3 memory, with an option to upgrade to 16GB, whereas the upper tier starts at 16GB of 3,733MHz LPDDR4X memory with a 32GB option.
Apple included a unified memory architecture in the M1, which combines high-bandwidth, low-latency memory into a single pool, allowing the various elements of the SoC to access the same data, but without copying it to different pools of memory.
Apple offers the M1 model with a base of 8GB of "Unified Memory," with an option to move to 16GB.
M1 13-inch MacBook Pro versus Intel 13-inch MacBook Pro - Power
Apple has equipped the lower-tier 13-inch Intel MacBook Pro with a slightly larger battery, weighing in at 58.2-watt-hours compared to the 58-watt-hour version in the higher-tier model. Other than that slight difference, they have similar attributes.
It is claimed both tiers of Intel MacBook Pro can provide up to 10 hours of wireless Internet access or 10 hours of Apple TV app movie playback, along with up to 30 days of standby time. Both are also supplied with 61-Watt USB-C power adapters for recharging.
Apple has retained the 58.2-watt-hour battery for its M1 model, as well as the 61-watt USB-C power adapter.
While the battery is the same for the M1, battery life is not, as the power efficiencies of the M1 SoC help lengthen its use. According to Apple, the battery will last for up to 17 hours of wireless web access, or up to 20 hours of movie playback. This is, at best, a doubling of battery life.
M1 13-inch MacBook Pro versus Intel 13-inch MacBook Pro - Other Specifications
Both chip generations have stereo speakers with a high dynamic range and support for Dolby Atmos playback. The microphone system consists of a three-mic array with directional beamforming, upgraded to a "studio-quality" version in the M1.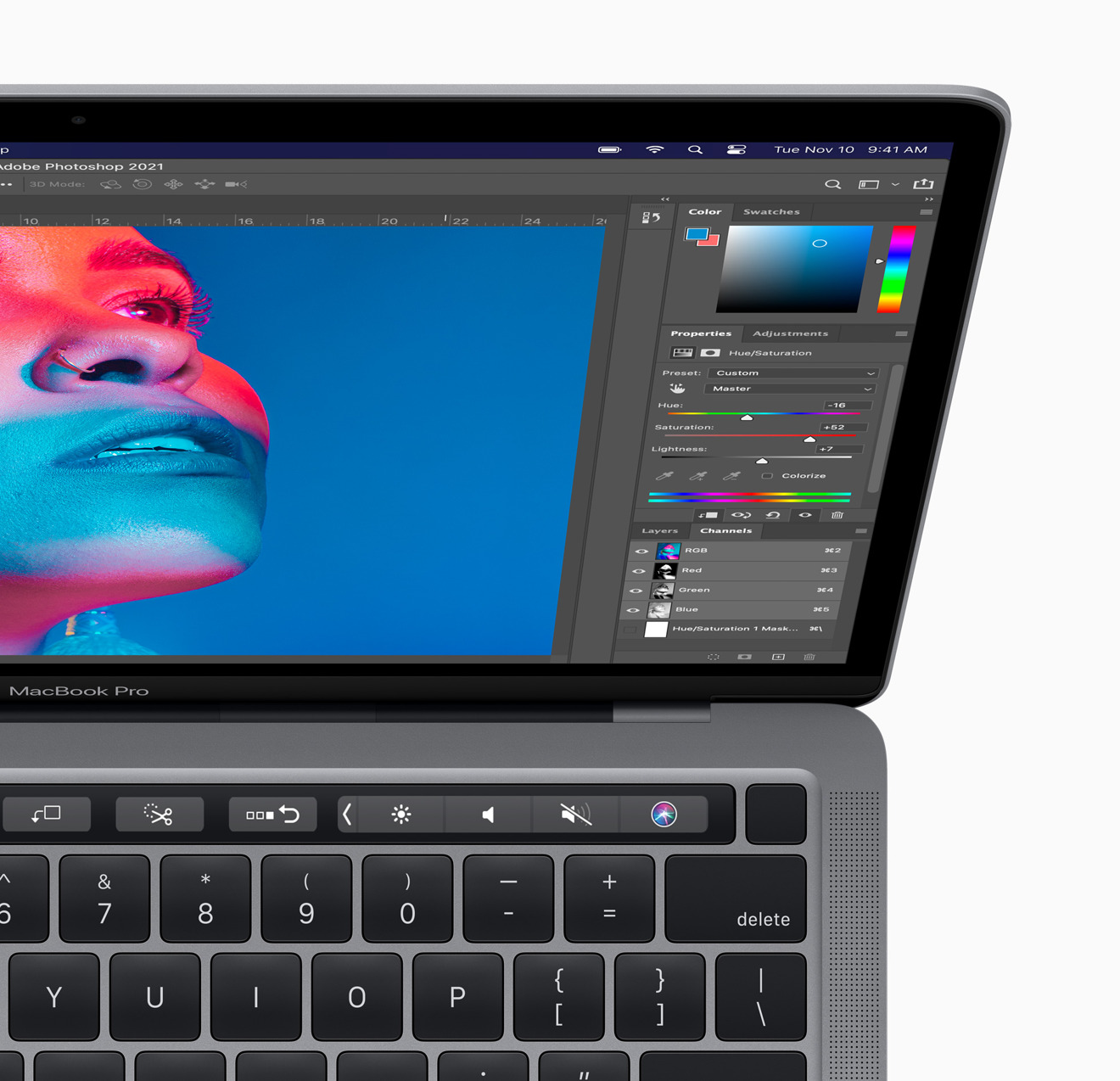 Above the display on the MacBook Pro is the customary 720p FaceTime HD camera, though the M1 version is assisted by an updated image signal processor.
They are also equipped with the Touch Bar and a Touch ID sensor for biometric authentication. Lastly, the backlit Magic Keyboard remains, complete with its scissor key mechanism, and the Force Touch trackpad.
M1 13-inch MacBook Pro versus Intel 13-inch MacBook Pro - Pricing
The 13-inch Intel MacBook Pro starts from $1,299 for the cheapest model, which includes the 8th-generation Core i5 processor, 8GB of memory, and 256GB of storage. Upgrading to the Core i7 version costs $300, while moving to 16GB is an extra $200.
Upgrading the storage from 256GB costs $200 to get to 512GB, $400 for 1TB, and $800 for 2TB.
That being said, Apple doesn't show the lower-tier model on its website anymore, and has seemingly replaced it with the M1 variant. It will still be possible to pick one up from a third-party reseller for a while, but not from Apple itself.
The upper-tier versions start from $1,799, and ship with a 10th-generation Core i5, 16GB of RAM, and 512GB of storage. Configuring to the Core i7 on that variant costs $200, with the RAM upgrade to 32GB at $400.
Storage upgrades start from $200 for moving from 512GB to 1TB, rising to $600 for 2TB, and $1,200 for 4TB.
For the M1 model, despite the product page suggesting there's two tiers of device, there's actually just one to worry about. Apple's pricing structure does mean changes to the cost of storage upgrades, but that's the only real difference as other specifications remain the same.
The entry-level M1 13-inch MacBook Pro costs $1,299, and includes 8GB of memory and a 256GB SSD. Shifting to 16GB will cost customers an extra $200.
The storage upgrades starting from the 256GB-equipped version are $200 for 512GB, $400 for 1TB, and $800 for 2TB. Selecting the 512GB-equipped version with a starting price of $1,499 has the 1TB storage upgrade at $200 and 2TB at $600.
Potentially a massive improvement
Much like the upgrades made to the Mac mini and the MacBook Air, the introduction of the M1 SoC to the 13-inch MacBook Pro is largely a story about internals. There are no changes on the outside, only what is driving the model.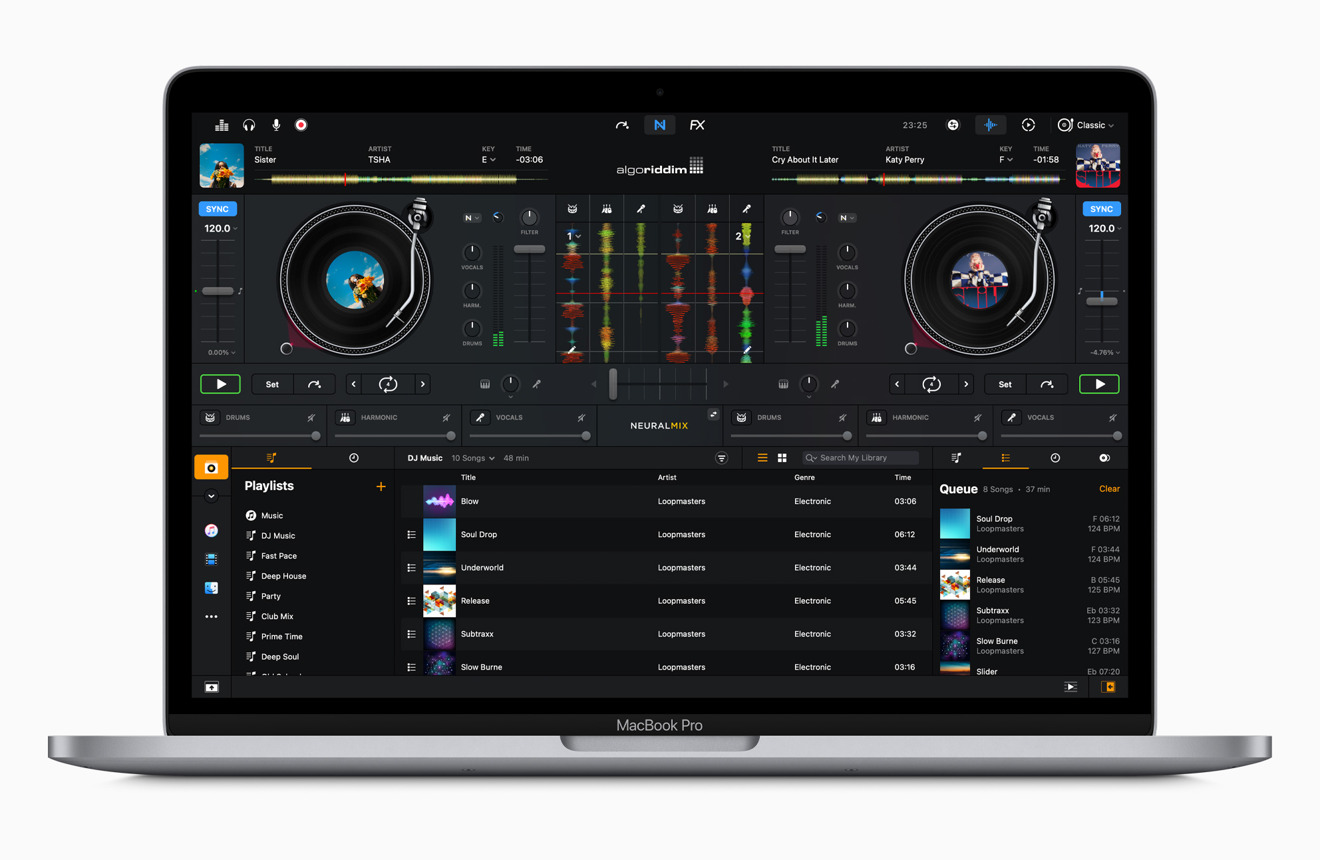 The M1 certainly has the potential to outclass its Intel counterpart, not just in basic processing but for graphics, and that's before you take into account the addition of the Neural Engine. Working in concert, the M1 should put to rest any doubts in Apple's ability to migrate its chip designs from a mobile-centric existence to one for general-purpose computing.
Arguably the biggest factor here is whether the target audience for the 13-inch MacBook Pro will embrace this instead of the new MacBook Air, given that offers practically the same SoC and memory options. As the Pro line includes active cooling, whereas the Air does not, this should allow the M1 to work at top speed for far longer periods, which will keep the MacBook Pro version a professional-centric device.
As Pro users are likely to care more about software compatibility, Apple needs the Mac Catalyst and Rosetta 2 features of macOS Big Sur to work extremely well to ease any concerns.
At the same time, Apple has also attempted to pacify potential MacBook Pro customers who would rather have Intel chips by continuing to offer the upper-tier Intel model in its store alongside the new M1 version. In effect, the M1 MacBook Pro replaces the lower-tier Intel model, despite its potential performance gains.
The M1-equipped 13-inch MacBook Pro is probably the best way Apple can demonstrate the potential of its new silicon path. It has also done so while still giving options to those still yet to be convinced, and in a package that remains familiar.
However, it won't be until sufficient numbers of users get their hands on it that it will truly be able to eliminate such doubts.
Update:November 14 10am ET - Added data on initial benchmark results for the M1.