Apple Silicon iMac & MacBook Pro expected in 2021, 32-core Mac Pro in 2022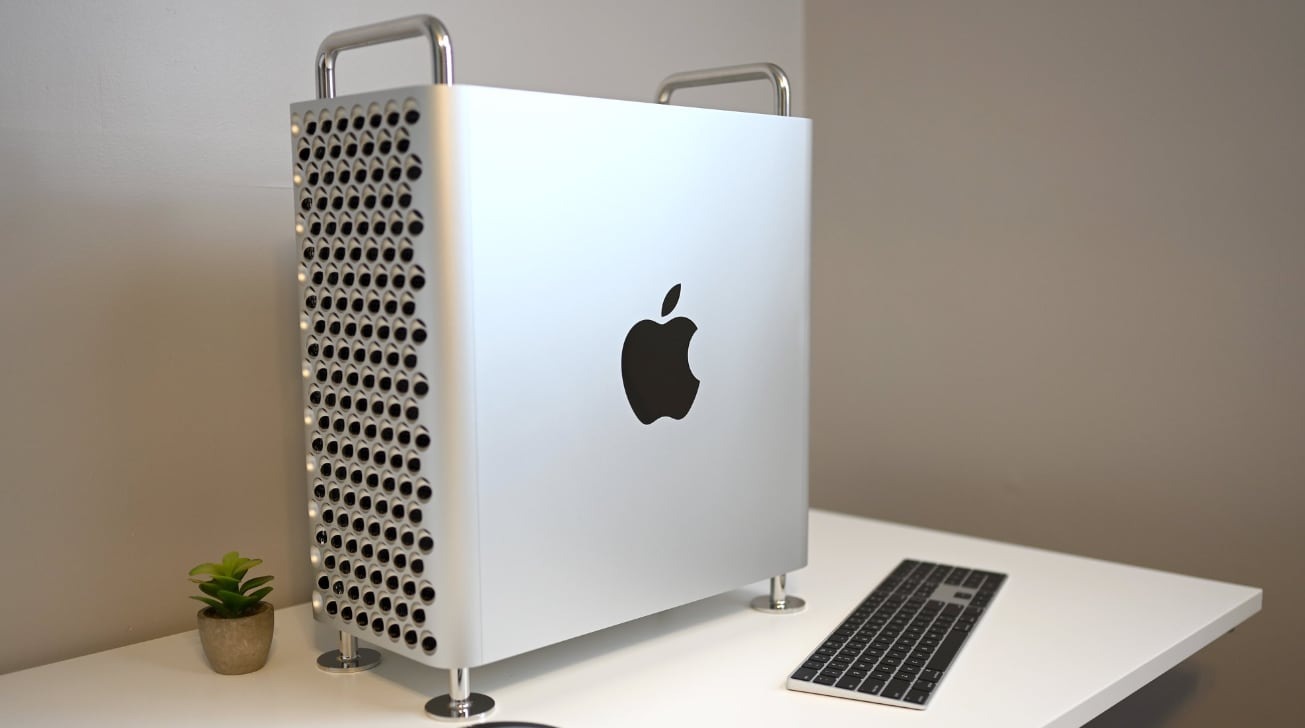 Apple's short-term plan for Apple Silicon is reportedly a larger MacBook Pro and iMac refresh in 2021, with a Mac Pro with up to 32 high-performance cores coming at some point in 2022.
Backing up recent claims that Apple is designing an Apple Silicon-powered Mac Pro that is half the size of the Intel one, new reports say the company plans dramatically improved Mac processors. These include a potential 32-core Mac Pro in 2022, and an iMac in late 2021.
According to Bloomberg, Apple is expecting to produce Apple Silicon processors that are faster than even the current best performing Intel PCs. Citing unnamed sources said to be familiar with the plans, Bloomberg says that Apple is developing a series of processors with a series of options.
The sources say that Apple may choose to hold the fastest of its processors until 2022, and that it may release versions with varying numbers of cores. However, at present the plan for 2021 is a new MacBook Pro, and both an entry-level and high-end iMac.
The highest-end Mac Pro would be some time in 2022, and it may also benefit from greatly increased graphics capabilities. According to Bloomberg, the highest-end Macs could gain 64- and 128-core graphics processing.
Currently the M1 in the MacBook Air and 13-inch MacBook Pro contain either 7 or 8 cores. Future higher-end MacBooks, and what Bloomberg calls mid-range desktops, Apple is testing 16- and 32-core graphics processing.
Apple is rumored to have a large slate of products set to launch in the future, ranging from "AirTags" and "AirPods Studio" to an updated iPad mini. New Macs are also potentially on the way for early 2021.
These rumors include a 24-inch iMac, which could be the next Apple Silicon release following the initial three M1-based launches. Aside from the processor, the iMac is reckoned to have an edge-to-edge display, possibly borrowing design elements from the Pro Display XDR, and with an outside chance of a switch in display technology to use Mini LED.
Apple's next potential launch period for a Mac could be March 2021, with historical product launches tending to err away from January and February in favor of the third month. A December launch could still potentially happen, with one rumored for Tuesday, but it seems unlikely to take place so close to the end of the year.
However, given the last 12 months, Apple's decision to hold three product launch events in the fall, and its aggressive two-year timeline for the Apple Silicon transition, it's entirely plausible for new Macs to surface sooner rather than later.