Google tests Dark Mode support for browser search results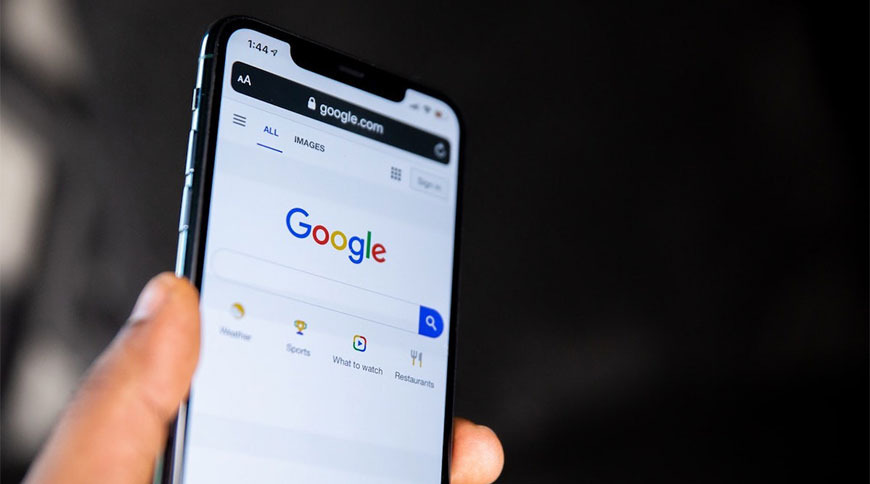 AppleInsider is supported by its audience and may earn commission as an Amazon Associate and affiliate partner on qualifying purchases. These affiliate partnerships do not influence our editorial content.
Users of Google search may soon see it in a new light, with the search giant finally testing out adding a dark mode to its search results, one that could possibly match the rest of a Mac or iPhone's interface.
Dark Mode has been a staple of iPhones and Macs since its introduction in macOS Mojave and iOS 13, with developers quick to add support for the darker user interface to their apps. While there are still some apps that have yet to enable such support, it seems Google's search results in a browser may cross over in the future.
Google's search result pages are white by default, though they can be changed via a wide range of browser extensions to enable Dark Mode compatibility. According to 9to5Google, the company is now performing A/B testing of a dark interface for desktop-based browser searches.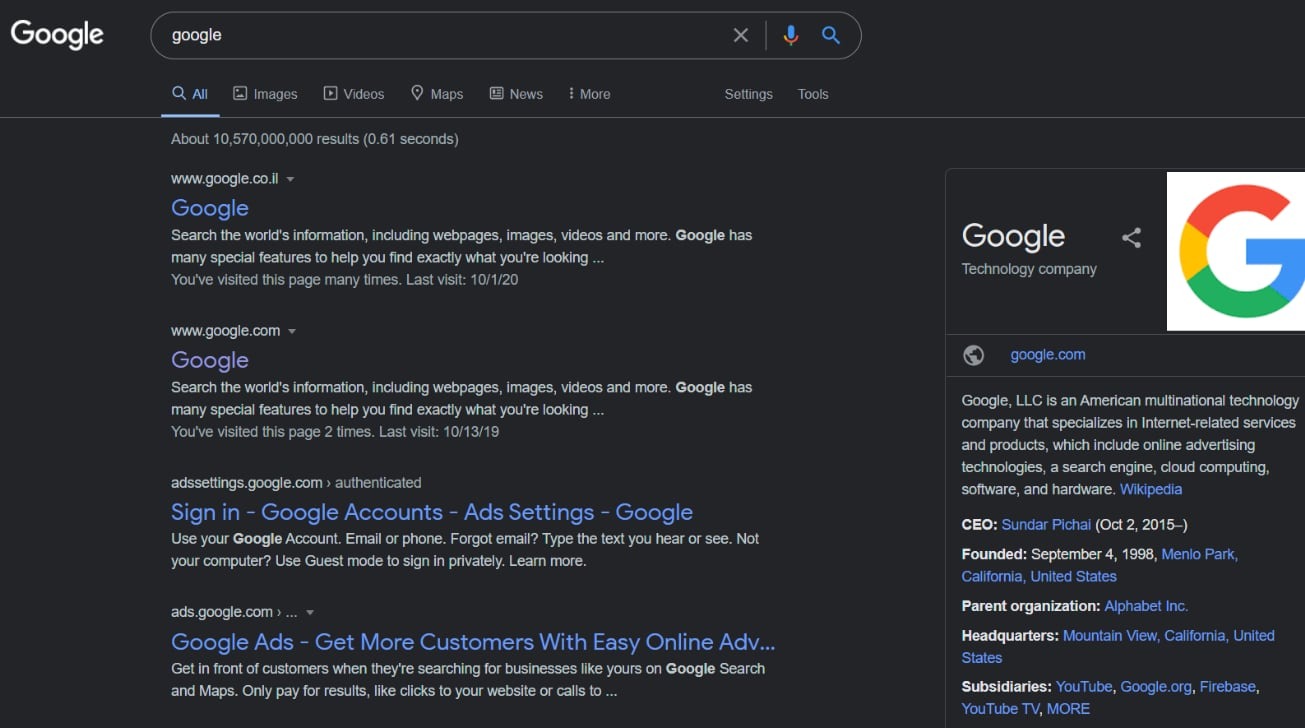 For the test, users who are selected at random see the search results with a dark gray background and lighter text. Some elements of the page are also altered to match the background, such as the white Google logo, as well as light blue icons to represent the search filtering.
One user posting to Reddit discovered the change worked in Chrome 87 on Windows, with all color-changing browser extensions disabled. For the brief test, only the results pages were dark, leaving the front page its traditional white.
This is not the first test Google has performed concerning a dark mode. In May, Chrome for Android added a flag to "show darkened search pages," making the search results seem similar to those that appear in the Google search app when Dark Mode is enabled.
The testing of a dark mode in browser searches without requiring a flag to be enabled certainly Google is becoming more accepting of Dark Mode in operating systems, and could enable such a view for all users in the future.