Apple Maps Look Around imaging vehicles spotted in New Zealand, Singapore, Israel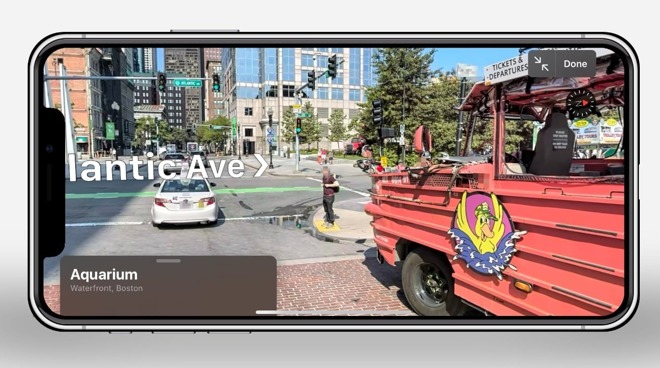 AppleInsider may earn an affiliate commission on purchases made through links on our site.
The Look Around feature of Apple Maps may work with more countries in the future, with Apple's vehicles driving around Israel, New Zealand, and Singapore to collect images used to generate the street-level views.
Introduced in iOS 13 and later macOS Big Sur, Look Around is Apple Maps' answer to Google Maps' Streetview. Using photographs caught by its fleet of Apple Maps vehicles, scrollable views from street level are available to access in a number of locations, though it seems more areas will be added to the roster soon enough.
The Apple Maps Image Collection page, which lists countries and regions, the type of image collection mechanism being used, and when the capturing is taking place, has been updated with details relating to three countries. Spotted by MacRumors, listings covering Israel, Singapore, and New Zealand now show vehicles have been active in various parts of each territory.
For Israel, vehicles are passing through the Central, Haifa, Jerusalem, Northern, Southern, and Tel Aviv districts from October until March, with the same timeframe being used for the Auckland, Christchurch, and Wellington regions of New Zealand. For Singapore, the capture period is briefer, running from November until January, with five regions being covered: Central, North East, North West, South East, and South West.
The capture schedules indicate images are being collected for the feature, but not necessarily when the images will be used by Apple Maps itself. It is possible that Look Around could be expanded to cover those areas within months of data collection completing.
In December, Apple rolled out Look Around in Canada, offering the ability to view select parts of cities including Calgary, Montreal, and Toronto. Other recent expansions include four cities in the United States, and London, Edinburgh, and Dublin in the U.K.