'Apple Car' won't debut for another five to seven years, report claims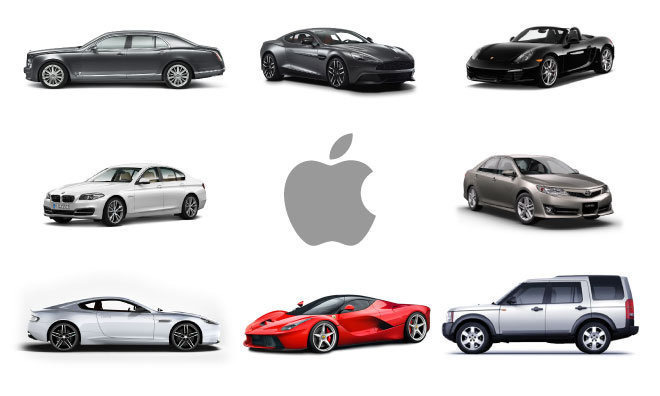 The so-called "Apple Car" may take another five to seven years to hit the market because it's still at an early stage of development, according to a new report.
Apple's work on an electric self-driving car, under the codename of Project Titan, has been a poorly kept secret for years. Although rumors of a release timeline have been sporadic, a report from December claimed that Apple could begin making a production vehicle by 2024.
On Thursday, Bloomberg reported that a production Apple vehicle is still at least half a decade away, conflicting with that earlier assessment. The publication cites sources familiar with Apple's project.
According to the report, Apple has a small team of hardware engineers working on a physical car, including staffers developing drive systems, vehicle interiors, and external car body designs. The goal is to eventually ship a vehicle. That conclusion differs from past reports suggesting that Apple was solely focused on autonomous systems.
Although timelines could change, sources said that the "Apple Car" is nowhere near the production stage. The majority of the team is also working from home or on a limited in-office basis, slowing development.
Bloomberg's sources do indicate that Apple could abandon its plans to make a production car and instead build its self-driving systems for third-party vehicles.
The "Apple Car" would compete with existing vehicles from the likes of Tesla, Chevrolet, Mercedes Benz, and others. The differentiator, Bloomberg says, would be Apple's own self-driving system.
The autonomous system has spurred Apple to create its own software, sensor hardware, and chip technologies. The ultimate goal is to allow a user to be driven to a destination with little or no actual engagement.
Like the iPhone and other hardware products, Apple will likely tap a third-party manufacturer to actually assemble the vehicle. Its first attempt to create a car occurred around 2015, during which Apple worked with auto contract manufacturer Magna International.
Apple's car ambitions have grown over the years. Recently, the company has worked toward adding more Tesla employees to the project. That includes ex-Tesla engineering chief Steve MacManus, who Apple hired in 2015. MacManus now runs a car development group at Apple working on fabrics and car interiors.
Other high-profile hires related to Apple's vehicular initiative include BMW, Tesla, and Waymo engineer Jonathan Sive; Tesla drive systems vice president Michael Schwekutsch; and Tesla self-driving systems chief Stuart Bowers.
In late 2020, Apple moved the car team to fall under the leadership of A.I. and Siri chief John Giannandrea. Bloomberg says this suggests most of the work is still focused on autonomous systems.
The hardware team, which is described as "smaller," is working mainly on vehicle dynamics, battery technology, drive trains, and safety. Sources say it's attempting to re-imagine vehicle interiors for passive passengers instead of drivers.
Other teams are also pitching in, including Johny Srouji's chip department. According to Bloomberg, the chip team is working on an ARM chip with a machine learning focus to power the autonomous systems. In December, a report suggested that Apple was working with supply chain partner TSMC on a self-driving car chip.
Apple's work on a vehicle has been ongoing since 2014, but job listings for positions related to car development suggest that it's been ramping up in recent months.