Apple prospers as top smartphone seller amid industry decline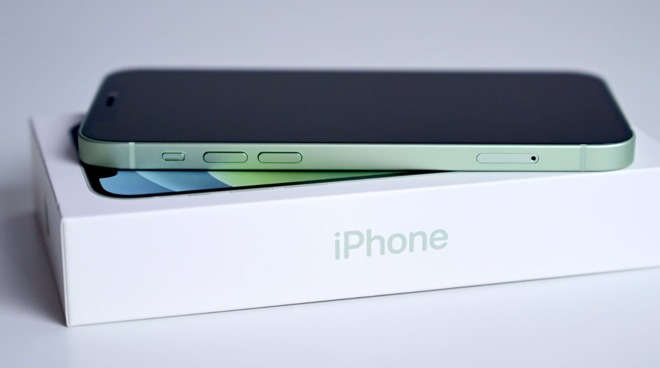 Apple has once again become the highest-selling smartphone producer in the world, with demand for the iPhone 12 range granting it the top spot for the fourth quarter of 2020.
Multiple reports from analysts have already proclaimed Apple is benefiting considerably from the iPhone 12 for this generation. In a Monday report from Garner about the global smartphone industry, it is estimated that Apple did the best out of all smartphone vendors during the holiday quarter.
For the fourth quarter of 2020, Gartner believes Apple sold 79.9 million iPhones, 14.9% more than the 69.6 million the firm says shipped in the same quarter one year prior.
This allowed Apple to overtake Samsung as the top worldwide smartphone producer. Its South Korean rival seeing contracting sales from 70.4 million in Q4 2019 to 62.1 million for Q4 2020, an 11.8% decline.
According to Gartner, the last time Apple held the top vendor position was in the fourth quarter of 2016.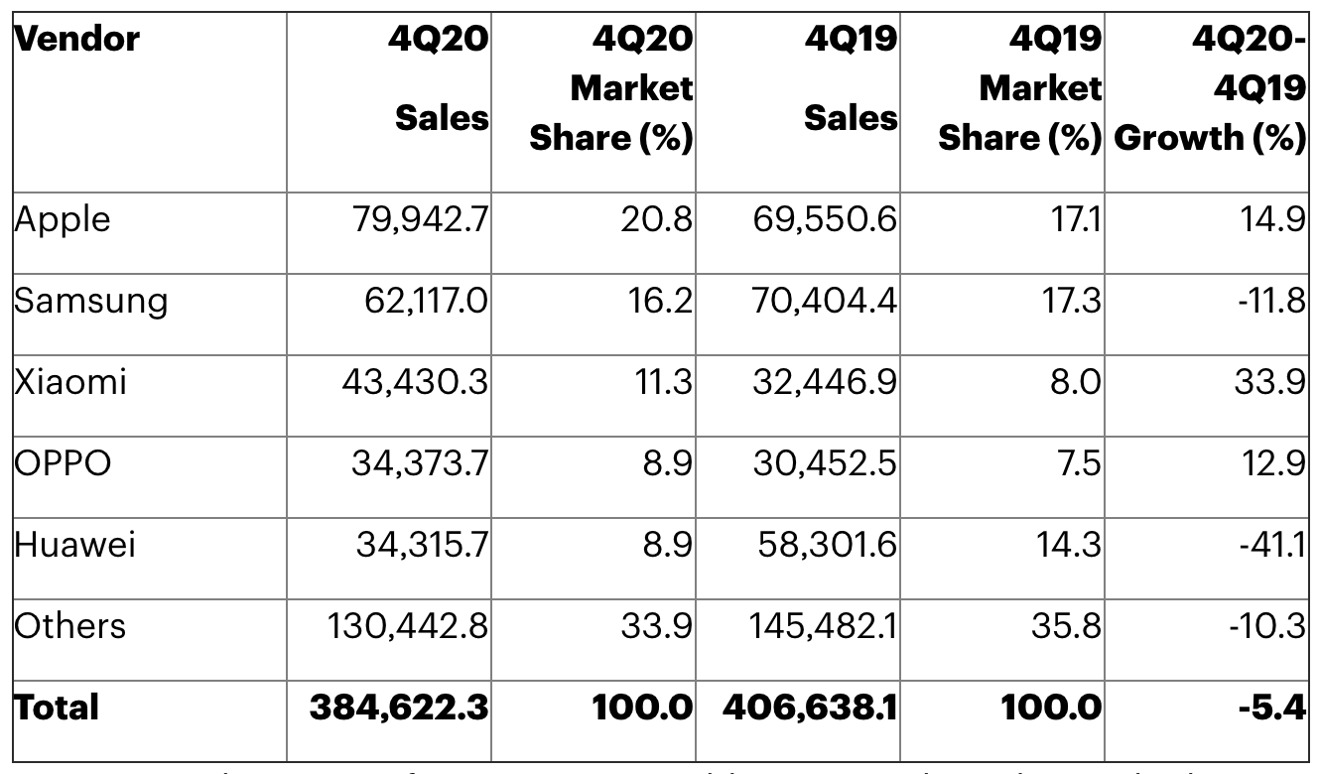 Third-place and fourth-place vendors Xiaomi and Oppo each saw growth of 33.9% and 12.9% respectively, resulting in sales of 43.4 million for Xiaomi and 34.3 million for Oppo. The troubled Huawei saw the biggest year-on-year decline of the group of 41.1%, landing it in fifth place with 34.3 million sales.
The industry as a whole saw a contraction in the period of 5.4%, with 384 million units sold in total across all vendors in the quarter.
"The sales of more 5G smartphones and lower-to-mid-tier smartphones minimized the market decline in the fourth quarter of 2020," said Gartner senior research director Anshul Gupta, a decline that is partly caused by the COVID-19 pandemic. "Even as consumers remained cautious in their spending and held off on some discretionary purchases, 5G smartphones and pro-camera features encouraged some end users to purchase new smartphones or upgrade their current smartphones in the quarter."
In terms of full-year sales covering all of 2020, Apple managed to achieve second place with 199.8 million units. It sits between Samsung with 253 million and Huawei with 182.6 million.
Apple did manage to outpace its rivals in terms of growth, with its 3.3% annual increase only beaten in the top 5 by Xiaomi with 15.7%. All other vendors in the list saw a contraction of sales in 2020 over 2019, with the market as a whole shrinking by 12.5% over the entire year.