iPhone 12 'supercycle' set iPhone sales records in 2021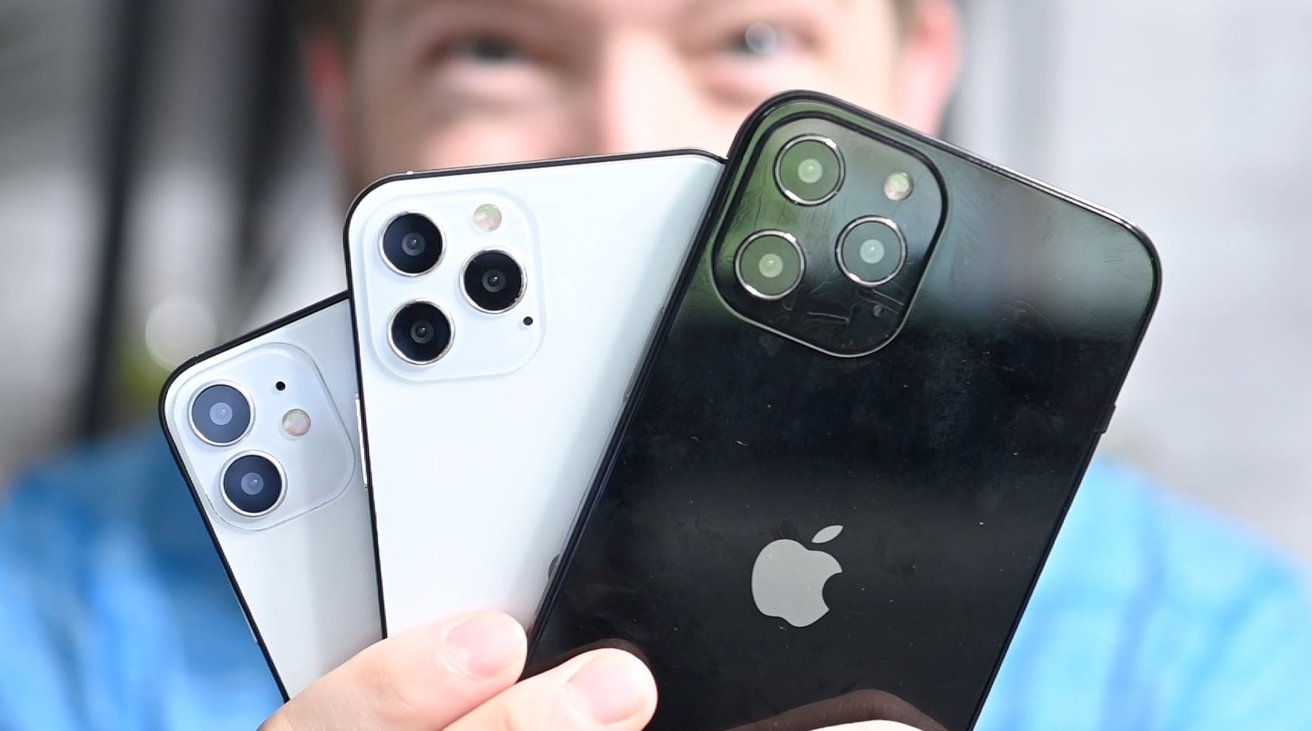 Apple's iPhone 12 is enjoying high demand and equally high production levels, and the "iPhone 13" could arrive in October, analysts from Wedbush believe.
Analysts have praised the iPhone 12's popularity, which is driving sales and thought to be delaying Apple from its typical seasonal cutting of production orders. In a note to investors seen by AppleInsider, Wedbush claims its supply chain checks in Asia reveal no changes to build orders or demand over the last three weeks.
For the March quarter, build orders for iPhones are said to remain in the range of 56 million to 62 million units. Builds for the June quarter are reckoned to be "basically unchanged" and remain in the mid-40 million range.
"We have not seen a robust launch upward trend such as this in a number of years for Apple," write analysts Daniel Ives and Strecker Backe. The analysts believe the only iPhone trajectory comparable to the iPhone 12 would be 2014's iPhone 6 launch.
The strong sales have prompted Wall Street to forecast 220 million iPhone units for the full year of 2021, according to Wedbush's analysis. Wedbush's own take on the matter is that Apple could still sell north of 240 million units, and possibly even reach 250 million.
This is a thesis Wedbush has offered for a while, proposing the 250 million figure in December.
In either case, this would be a record-breaking year for Apple, beating the previous full-year record of 231 million units sold in 2015.
Apple is also benefiting from a higher average selling price, with ASPs said to be trending "higher on a positive mix" for the iPhone 12 Pro and iPhone 12 Pro Max.
iPhone 13
On the subject of the next iPhone generation, supply chain checks have provided Wedbush with "more detailed reads" for the "iPhone 13."
In terms of timing, the "iPhone 13" launch is touted to take place on the "third week in September." However, "continued product model tweaks" could push a launch into early October.
While a September iPhone launch is typical, the 2020 iPhone 12 launch in October shows it's entirely plausible for Apple to defer the launch of its main product offering if required.
Apple is said to be planning higher build orders for the "iPhone 13" at around 100 million units, versus initial predictions of 80 million iPhone 12 units before the onset of COVID-19.
"While this number will clearly move around over the coming months, we believe this speaks to an increased confidence with Cook & Co. that this 5G driven product cycle will extend well into 2022," the note states. A "post-vaccine consumer reopening environment" may also be beneficial to sales.
Wedbush also has increased confidence the "iPhone 13" could offer more capacity than the iPhone 12, with a 1TB option available at the high-end. This echoes earlier reports from Wedbush making the forecast, as well as rumors from late 2020 about the increased capacity.
LiDAR, a feature limited to the Pro lineup, will also apparently be expanded to cover the entire iPhone range.
Wedbush maintains its "Outperform" rating for Apple, as well as its $175 price target.