What analysts thought about Apple's 'Spring Loaded' event on April 20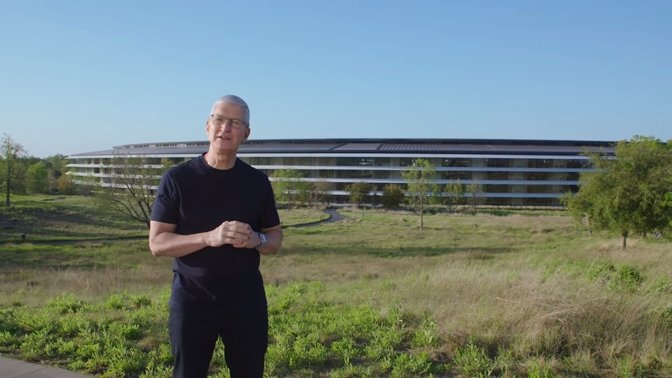 AppleInsider may earn an affiliate commission on purchases made through links on our site.
Apple on Tuesday released new iPad Pro and iMac devices powered by the M1 chip, along with AirTag, a refreshed Apple TV 4K, a new podcasting service, and a purple iPhone 12. Here's what analysts thought about the Apple event.
At its "Spring Loaded" keynote on April 20, Apple unveiled two new iPad Pro models equipped with M1 chips. It also announced the first iMac device in years to feature a new design and an Apple Silicon SoC.
Additionally, there were other smaller, unrelated announcements. Apple debuted a new iPhone 12 and iPhone 12 mini color, launched its highly anticipated AirTag tracking accessories, and gave the Apple TV 4K a refresh with a new remote and a better processor. Lastly, it launched a new premium, subscription-based Podcasts service.
Here are some of the key takeaways from financial analysts.
Krish Sankar, Cowen
Cowen lead analyst Krish Sankar believes that Apple's announcements on Tuesday represent "incremental positives for maintaining a competitive portfolio."
More specifically, he said that the M1-equipped iMac could improve Apple's hardware margins. An expanded accessories portfolio and new podcast features could also capture further growth in recurring revenue streams, Sankar said.
On the subject of the highly anticipated AirTags release, Sankar believes that every 50 million AirTag units shipped could contribute $0.02 to the company's earnings-per-share.
Additionally, Sankar says that the transition to Apple Silicon could lead to EPS accretion of around $0.13 within 18 months. He models that Apple will ship about eight to 10 million iPad Pro units with mini LED displays.
Samik Chatterjee, JP Morgan
Samik Chatterjee of JP Morgan focused on the "Spring Loaded" event from the perspective of the current work-from-home environment and Apple's Services category as a continuing driver of growth.
Chatterjee believes the most material launch on Tuesday was the next-generation iPad Pros with M1 chips, as well as the redesigned iMac. He believes the timing of both releases will help Apple take advantage of a consumer upgrade cycle as customers prepare for a hybrid work environment.
The primary positives, in Chatterjee's view, will be the iPad and Mac lineups. He says both retain competitive pricing despite the upgrade to their feature sets.
On the other hand, Chatterjee had less to say about the release of other products and services. He says the benefits of the Podcasts updates or the Apple TV 4K are likely to be modest, though he says the effects still need to be monitored.
Gene Munster, Loup Ventures
Gene Munster of venture capital firm Loup Ventures believes that every individual announcement on Tuesday does "little to move the company's top line." In aggregate, however, they could be a material driver of growth.
In the analyst's view, the combined announcements at the "Spring Loaded" could add an additional 3% to Apple's overall revenues.
Additionally, Munster says that price changes in the Mac and iPad categories suggests that demand remains favorable for Apple. Because of that, margins will either trend flat or rise higher.
Munster believes the Podcasts subscription service could help Apple maintain leadership in the industry. He also expects Apple's AirTag to contribute at least 1% to 2% of overall revenue within five years.
Katy Huberty, Morgan Stanley
Morgan Stanley lead analyst Katy Huberty believes that the main focus of the Tuesday spring launch was Apple's M1-powered Mac and iPad models.
In Huberty's view, enterprise demand for mobility-friendly computing devices to support hybrid workforces could bode well for Apple. She believes the Cupertino tech giant is well-positioned to take advantage of the upcoming shift and could grow its share of the PC and tablet market.
More than that, the analyst says that Apple's commitment to launching new and differentiated Mac and iPad models is a sign that the company realizes and is actively trying to capitalize on the opportunity.
Huberty believes that Mac revenue has the potential to more than double by 2025, reaching an estimated $68.8 billion, up from $26.8 billion in 2020. That could put the Mac on a path to reach 15% to 20% of Apple's revenue by 2025, up from about 10% in 2020.