Apple organized 'aggressive' lobbying campaign to counter prohibitive App Store legislation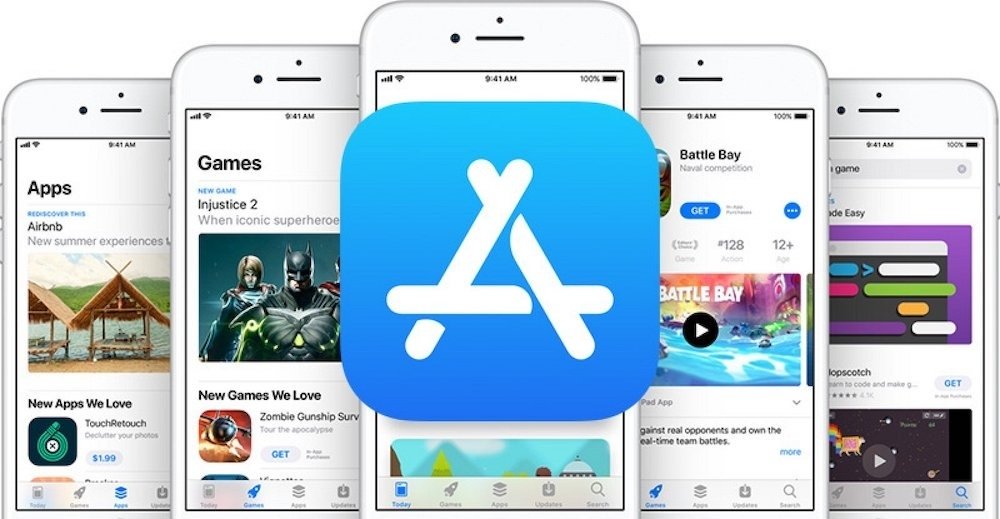 An investigative report published Tuesday illustrates the full measure of lobbying force Apple assembled in attempts to thwart U.S. legislation that would police App Store policy.
According to documents reviewed by the Tech Transparency Project, an offshoot of watchdog group Campaign for Accountability, Apple applied "aggressive" lobbying tactics to sway opinion in Arizona, Georgia, North Dakota and other states where proposed legislation threatened existing App Store policy.
While bills differ slightly from state to state, most lawmakers critical of Apple's handling of the App Store are pushing for a dissolution of restrictions against third-party payments systems and enhanced scrutiny over the marketplace's commission structure.
While the document published today reads more like a summary of previous coverage on the matter, much of it based on past TTP and CfA investigations, there are a few new revelations that have gone unreported. Also included is email correspondence from lobbyists, lawmakers and outside law firms.
One salacious tidbit relates to bills proffered in Arizona. Introduced in February, SB1642 and HB2005 sought to allow developers access to third-party in-app payments systems, a change Apple vociferously challenged alongside Google.
According to TTP, Apple lobbyist Stuart Goodman coupled with right-wing groups to press Republicans on the matter. As the legislation was being considered, Goodman sent the chairman of the Arizona House Commerce Committee letters from Michael Bowman, president of the American Legislative Exchange Council (ALEC), and Grover Norquist, head of Americans for Tax Reform, warning that the proposals could be construed as government overreach that would harm consumers.
The ALEC letter was initially sent to lawmakers in North Dakota, which rejected a similar bill (drafted by an Epic Games lobbyist) in February. An Apple lobbyist also sent the letter to a Florida state representative despite there being no App Store legislation up for vote in the state.
ALEC, known for courting controversy with efforts to ban "sanctuary cities," strengthen gun rights and promote climate change denialism, is a strange bedfellow for Apple, which has over the past decade forwarded large-scale environmental initiatives and pushed hard for immigration reform.
Arizona declined to vote on the contentious HB2005 amendment in March, effectively putting it on ice after intense lobbying.
In Georgia, Apple lobbyist Tyler Stephens from Republican firm Fierce Government Relations sent a letter to the state's attorney general, Christopher Carr, addressing concerns over the constitutionality of a pair of House and Senate bills that would force Apple to allow third-party app stores on iOS. First-party payment systems were also a target of the legislation.
Reports last month, based on TTP findings, said Apple lobbyists threatened to pull out of a $25 million investment in a historically Black college and a "potentially multibillion-dollar partnership with Kia to build autonomous vehicles" in Georgia.
After targeted lobbying, and what the TTP calls "surprisingly solicitous" actions on the part of the state AG's staff, the bills failed to advance.
Apple is facing profound scrutiny of its App Store practices. Beyond state-level proposals, the company is fighting a series of lawsuits and regulatory inquiries around the world, with the U.S. House and Senate in August introducing measures to curb app store dominance.
While it continues to fight a war on many fronts, Apple is making piecemeal concessions to slowly reshape App Store policy. Last month, Apple reached an agreement with a group of developers in a class action lawsuit that opposes App Store fees and commissions. If granted, the deal would create a $100 million fund for small developers and, more importantly, allow app makers to contact customers about alternative payment methods.
More recently, Apple last week announced plans to allow "reader" apps to link out to the web for account management purposes. The change, which will take effect worldwide, was made to close an investigation into App Store policy conducted by the Japan Fair Trade Commission.