Apple might introduce new 'High Power Mode' for Mac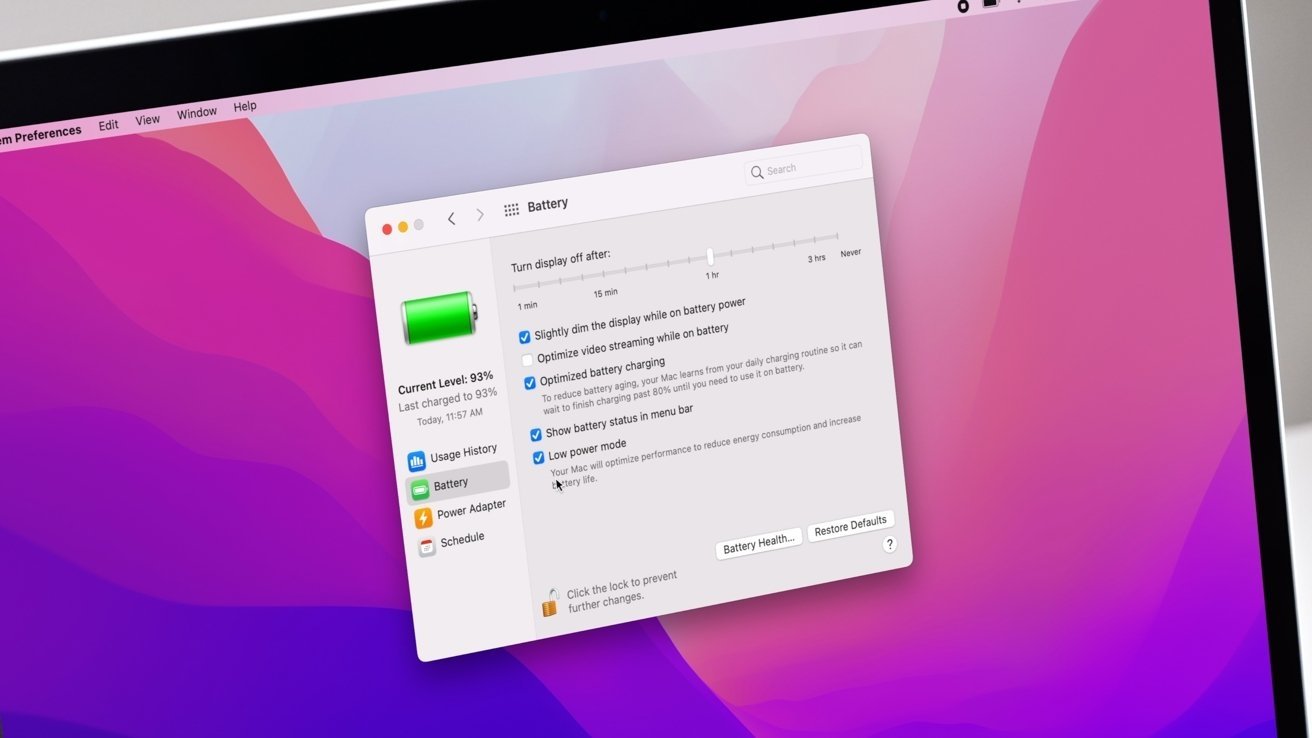 Apple's latest macOS Monterey beta release includes references to a "High Power Mode" that is theorized to goose performance when a MacBook is not connected to a power adapter.
In early 2020, code discovered in a macOS Catalina beta build suggested that Apple was working on a new performance-focused operating mode for MacBook hardware. Code strings attached to the so-called "Pro Mode" warned users, "Apps may run faster, but battery life may decrease and fan noise may increase."
Apple has not released a macOS version with "Pro Mode," or anything comparable to a performance-first option, but code discovered in a macOS Monterey beta issued today revives hopes that such a feature could launch in the near future.
Uncovered by 9to5Mac, the latest macOS evaluation version includes mention of a so-called "High Power Mode."
Nothing about the feature is known aside from its name, though Apple's labeling would suggest that it would act in direct contrast to the upcoming Low Power Mode.
Available for the first time on Mac, Low Power Mode in macOS Monterey takes notes from the iOS feature and increases battery efficiency by making system adjustments like dimming the screen and reducing processor clock speeds. The feature is designed for use when unplugged, though it can be activated when connected to a power adapter.
While not confirmed, "High Power Mode" could provide a more performant Mac experience at the expense of battery life. Turning the option on could, for example, allow users to keep their screen brightness all the way up and maintain maximum processing capacity while on battery power.
Whether Apple intends to release "High Power Mode" remains unclear, though the company could choose to unveil the feature alongside expected 14- and 16-inch MacBook Pro models this fall.
Apple is due to release macOS Monterey in the coming weeks.