New MacBook Pro uses battery pull tabs for easier replacement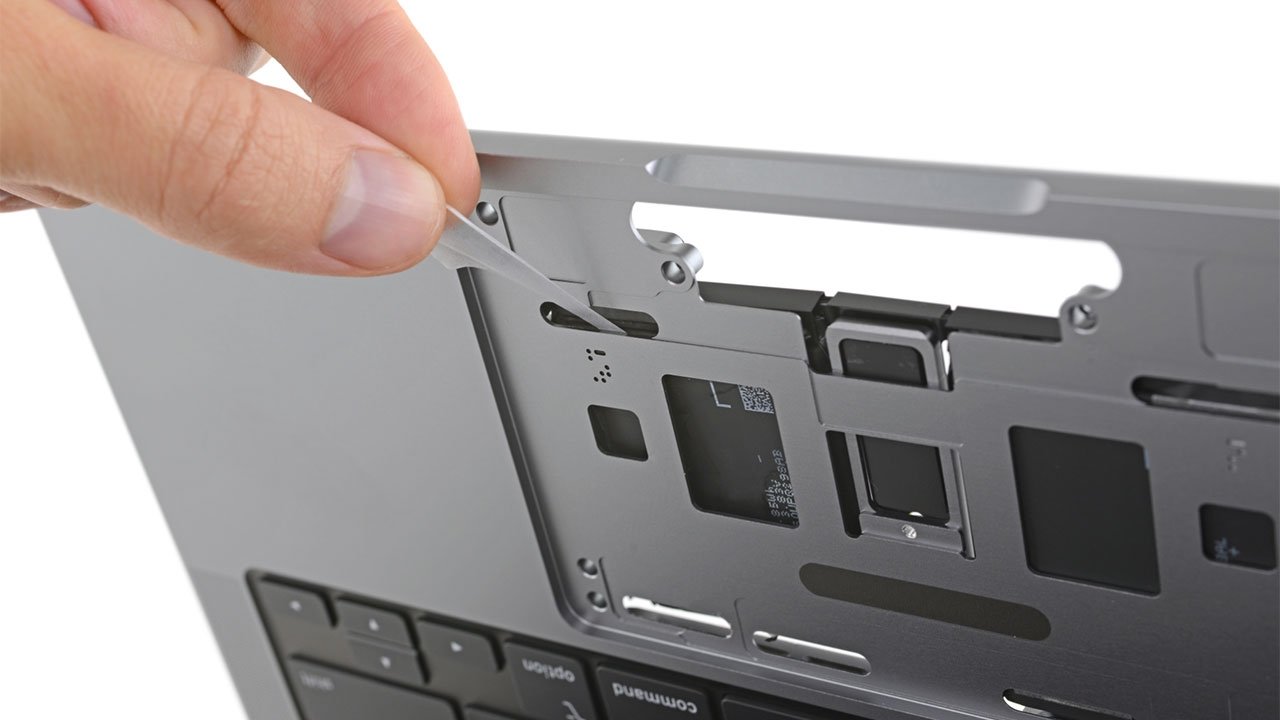 Apple's redesigned 14-inch MacBook Pro battery swaps glue for pull tabs, a change that could make parts replacement and repair a more user-friendly process.
Discovered in repair firm iFixit's ongoing teardown of the new 14-inch MacBook Pro, battery pull tabs, or stretch release adhesive tabs, allow for secure installation and easy removal of parts without screws or glue. The design consideration is used in iPhone and other Apple devices, but has not transferred over to Mac beyond recent MacBook Air models.
While pull tabs for MacBook Pro's four outer battery cells are easily accessible, extracting the two central cells will take a bit more finagling as they are situated beneath the trackpad. Removing the part reveals cutouts in the top case that provide access to the battery cells' adhesive flaps. Further, iFixit notes that the logic board no longer appears to obstruct battery access.
Apple's professional laptop line once incorporated replaceable batteries that could be swapped out through an easy-access panel. That was more than ten years ago. In 2009, the company made the switch to built-in batteries that were initially held in to the device's unibody top case by screws. The company moved to glue in 2012, making home repairs a difficult and risky operation.
iFixit's disassembly is still underway and it is unclear if the battery pull tab design extends to the 16-inch MacBook Pro model.
Early customers offered sneak peeks into Apple's 14- and 16-inch MacBook Pros on Tuesday, revealing an internal design largely borrowed from 2019. There are obvious differences, however, including thermal system tweaks for Apple's M1 Pro and M1 Max chips, speaker adjustments and consideration for additional ports.