Apple's M1 Mac mini is on sale from $649 (and every model is up to $150 off)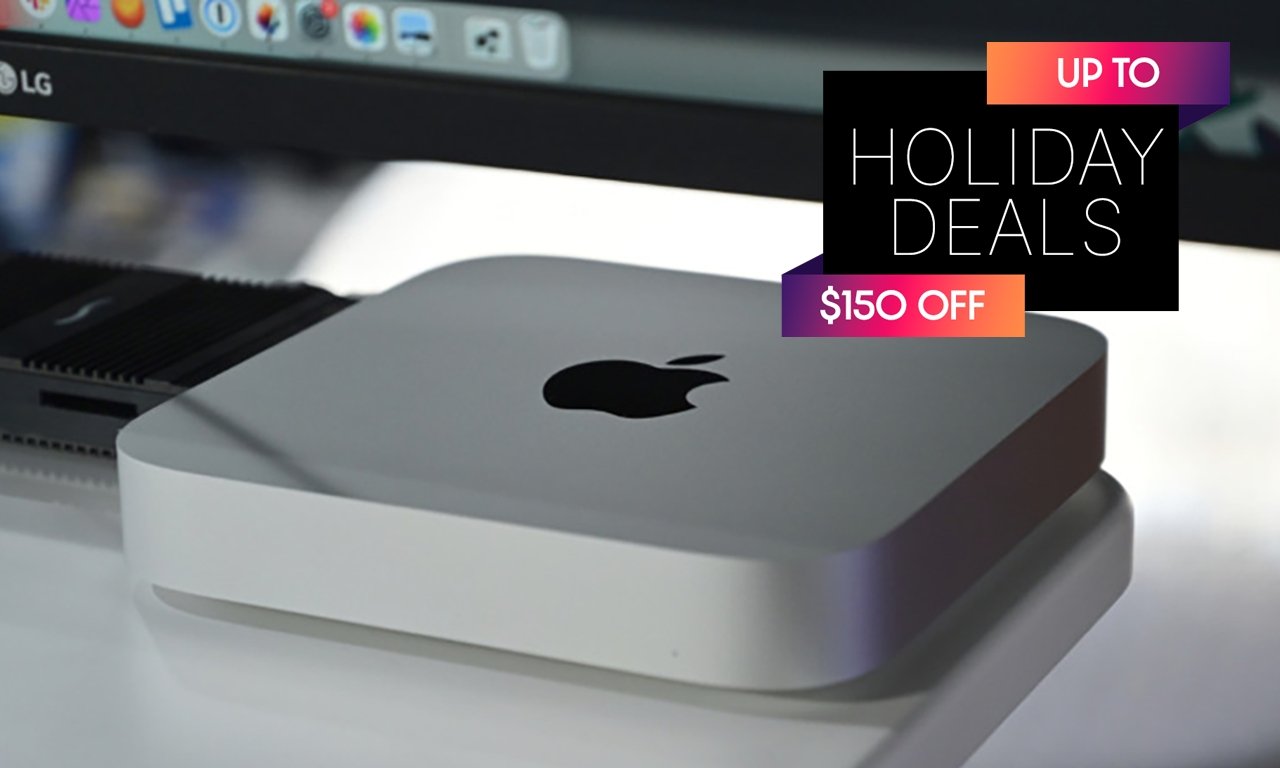 AppleInsider may earn an affiliate commission on purchases made through links on our site.
Prices on Apple's latest Mac mini have been slashed for the holidays, dipping to as low as $649 with discounts of up to $150 off.
Mac mini sale
The current Mac mini features the Apple M1 chip with an 8-core CPU and 8-core GPU. Retail prices start at $799, but Apple resellers are currently discounting the compact Mac to as low as $649.
AppleCare is also $20 off with the same APINSIDER code at Adorama, bringing the cost down to $79. Most Mac mini units are in stock and ready to ship just in time for Christmas. Need help with the coupon? Step-by-step activation instructions can be found here.

M1 Mac mini Prices
AppleInsider may earn commission on products purchased through affiliate links.
---
Configurations
Discount
M1, 8GB, 256GB

$699.00

Coupon

Price with $34 promo code APINSIDER. Same code takes $20 off AppleCare. As always, if you have any issues, you can reach out to us at [email protected] and we'll try and help.

$34.95
M1, 8GB, 512GB

$899.00

Coupon

Price with $24 promo code APINSIDER. Plus, save $20 on AppleCare with the same code. If you have any issues, reach out to us at [email protected] and we'll try and help.

$50.00
M1, 8GB, 1TB

$1,099.00

Coupon

Price with $50 promo code APINSIDER. The same code discounts AppleCare by $20. If you have any issues, reach out to us at [email protected] and we'll try and help.

n/a

n/a

n/a

$50.00
M1, 8GB, 2TB

$1,499.00

Coupon

Price with $50 promo code APINSIDER. The same code discounts AppleCare by $20. If you have any issues, reach out to us at [email protected] and we'll try and help.

n/a

n/a

n/a

$50.00
M1, 16GB, 256GB

$899.00

Coupon

Price with $100 promo code APINSIDER. Plus, $20 off AppleCare with the code. As always, if you have any issues, you can reach out to us at [email protected] and we'll try and help.

n/a

n/a

n/a

$100.00
M1, 16GB, 512GB

$1,099.00

Coupon

Price with $100 promo code APINSIDER. Plus, $20 off AppleCare with the code. As always, if you have any issues, you can reach out to us at [email protected] and we'll try and help.

n/a

n/a

n/a

$100.00
M1, 16GB, 1TB

$1,299.00

Coupon

Price with $100 promo code APINSIDER. Plus, $20 off AppleCare with the code. As always, if you have any issues, you can reach out to us at [email protected] and we'll try and help.

n/a

n/a

n/a

$100.00
M1, 16GB, 2TB

$1,699.00

Coupon

Price with $110 promo code APINSIDER. Plus, save $20 on AppleCare with the same code. If you have any issues, you can reach out to us at [email protected] and we'll try and help.

n/a

n/a

n/a

$110.00
Even more deals on Apple hardware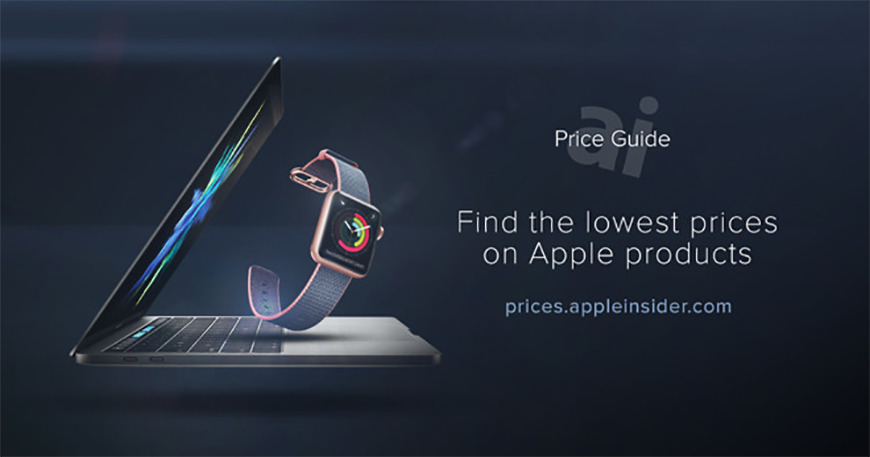 AppleInsider and Apple Authorized Resellers are also running specials on Mac and iPad hardware that will not only deliver the lowest prices on many of the products, but also throw in bonus savings on accessories, software and more. Here are just a few of the deals running this week: