Apple VR headset with hybrid three-display combo will debut in late 2022, analysts claim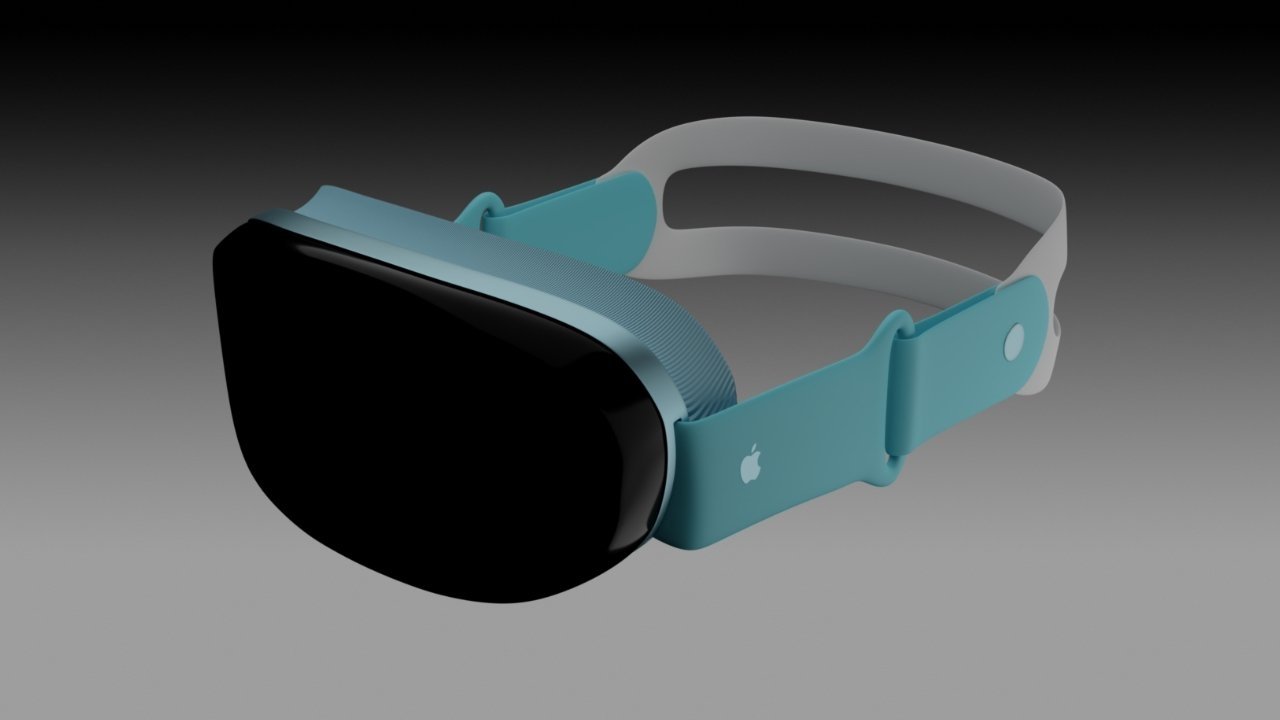 Apple is predicted to release a VR headset with three displays and an AR pass-through mode in the second half of 2022, display analysts predict.
The Apple VR headset will reportedly sport an "innovative display configuration" consisting of two microOLED displays and a single AMOLED panel, according to analysts at Display Supply Chain Consultants said. It will support both virtual reality (VR) and a passthrough augmented reality (AR) modes.
Sony is expected to supply Apple with the necessary micro OLED panels. The company recently showed off a 4K VR display with about 4,000 pixels-per-inch, which DSCC says may have been developed for Apple. Going on an assumption of a 4,000 x 4,000 pixel array, DSCC estimates that the display will measure 1.4 inches on the diagonal.
On the third AMOLED display, the analysts predicted that it could be used for low-resolution peripheral vision. That's because AMOLED displays have traditionally had too low of a pixel density for VR.
The advanced display configuration will likely come at a high price for consumers, DSCC said. The firm added that it expects the device to cost "several thousand dollars" — and offered some predictions about its target market.
"Our assumption is that the first-generation headset will be a high-end device targeted at professionals and developers to expand Apple's ecosystem in AR/VR," the analysts wrote. "The device will also have multiple cameras enabling hand tracking and possibly a LiDAR sensor, according to rumors. Apple will likely include a powerful mobile CPU and GPU in the headset."
DSCC also notes that Meta — formerly known as Facebook — is "well on track" to capitalize on the appetite for VR, with an estimated installed base of 10 million headsets. Apple's entry into the space, however, will represent a "significant signal that AR/VR is set to become a major computing platform," the analysts wrote.
Rumors of a high-end Apple VR headset have been circulating for some time. Back in early 2021, a report indicated that the Cupertino tech giant could debut a $3,000 mixed-reality visor with ultra-high-resolution displays in 2022. Analyst Ming-Chi Kuo said the device could weigh less than a pound, while Bloomberg expects the device to be able to handle "games in high-quality virtual reality with snappy chips and high-end displays."
DSCC is an analysis firm that has a good track record of forecasting Apple display moves. For example, DSCC correctly predicted that the iPhone 12 Pro would lack 120Hz support, and that the 2021 MacBook Pro models would have Mini LED displays.