Sketchy rumor claims Apple will launch audiobook subscription service in 2022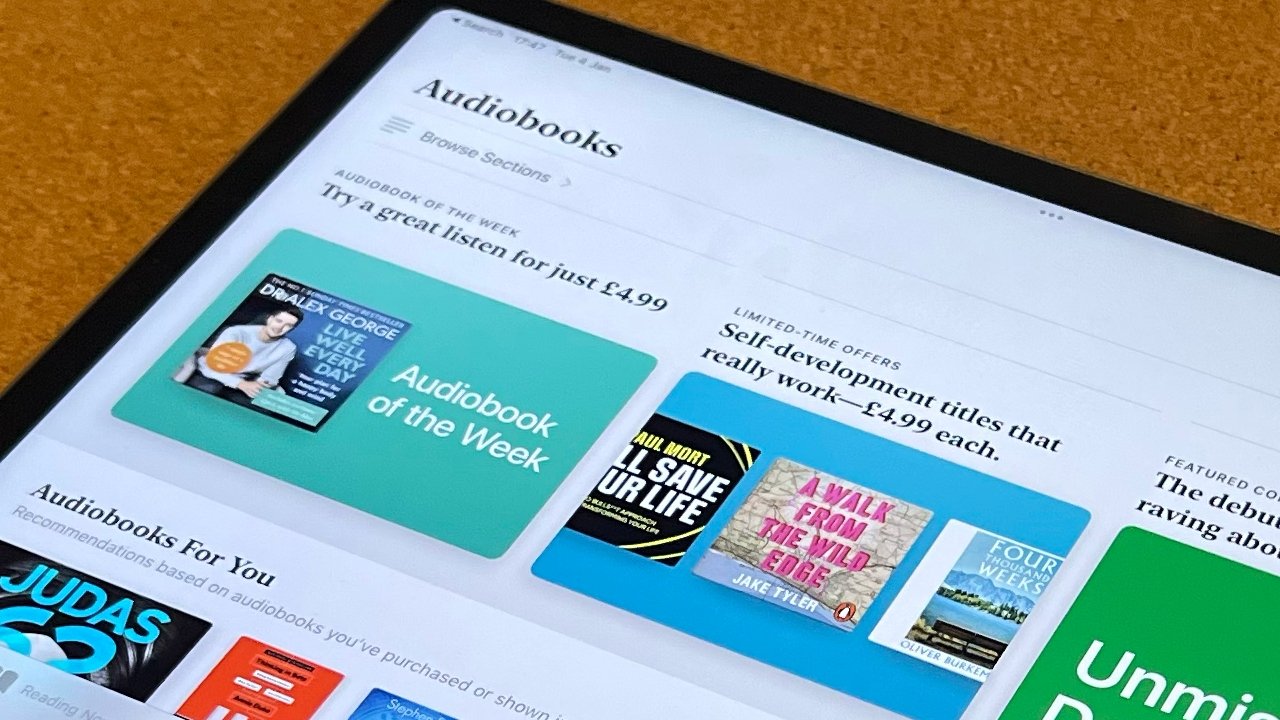 A new analysis of Apple's media moves says that there is chatter about the company spinning off audiobooks into a new subscription service later in the year.
It was really 2019 when Apple switched from a hardware company with some services, into a services one with some hardware. Since that year's launches of Apple TV+, and Apple News+, the company has steadily expanded its services.
Now following Apple Fitness+, Apple Arcade, and the subscription Apple Podcasts, a new claim says that the company will add a dedicated audiobook service in 2022. According to an examination of Apple in The Economist, "there is talk of an audiobooks service later this year."
There is no further detail whatsoever, not even to the extent of saying whether it's Apple or analysts who are talking about such a service. Plus there have not been any previous indications that Apple has such plans.
Audiobooks are currently available in the Apple Books app and Store. It isn't a comfortable fit as although audiobooks get their own separate section in the iOS app, they also turn up in all general book searches.
It's similar to how Apple Music was built primarily for short pieces, like rock and pop, rather than significantly longer ones such as classical music. As with classical, one audiobook can contain very many sections, and it can be significant which version of an audiobook reading is which.
Apple has publicly said, however, that is addressing how classical music is handled by Apple Music. The company bought out classical music service Primephonic in August 2021, and said it plans to "deliver a dedicated classical experience that will truly be the best in the world."
With classical music getting some kind of new, separate service or app, plus podcasts expanding into a subscription option, it's possible that audiobooks will follow. And if it does, it will be following Spotify's "test" of including audiobooks in its own non-music streaming service.