Apple dropping mask mandates for corporate & retail employees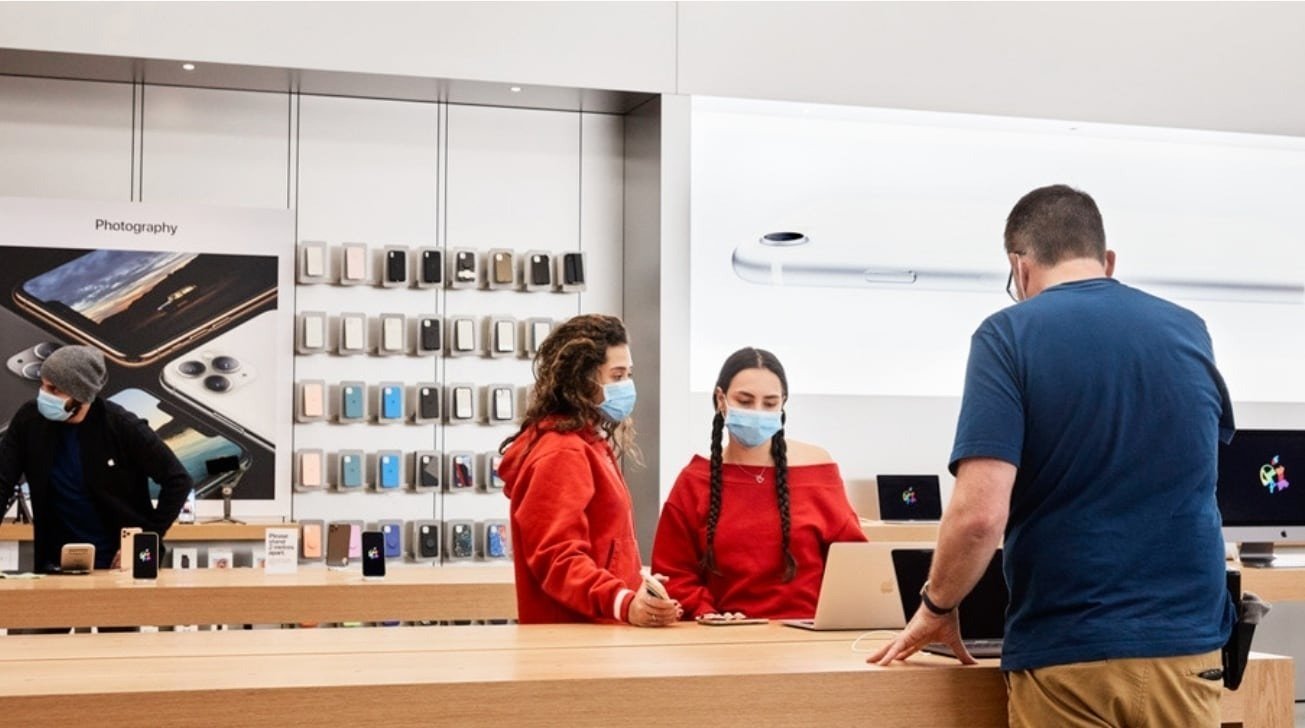 Apple is planning on dropping its mask mandates for both corporate and retail employees in the US as Covid-19 cases begin to decline and pandemic restrictions ease across the country.
The Cupertino tech giant reportedly told staff that masks will be optional for vaccinated employees at offices located in regions where indoor mask mandates have been dropped, Bloomberg reported Thursday. Additionally, it told retail staff at a "small number of locations" that masks will become optional on Friday.
Apple's new mask policies for staffers come about a week after the company dropped mandates for customers across its brick-and-mortar stores in the U.S.
Shortly after Apple stopped requiring customers to wear masks, reports indicated it was mulling a similar move for employees. Although Apple is moving to drop mandates, it is still encouraging employees to wear masks and will provide them upon request.
This isn't the first time that Apple has relaxed mask mandates during the coronavirus pandemic. It began loosening its rules in November 2021 as cases started dropping, but reinstitute its mandates in December 2021 amid a spike largely caused by the more infectious Omicron variant.