Hands on with Apple's new black and silver Magic Keyboard, Trackpad, and Mouse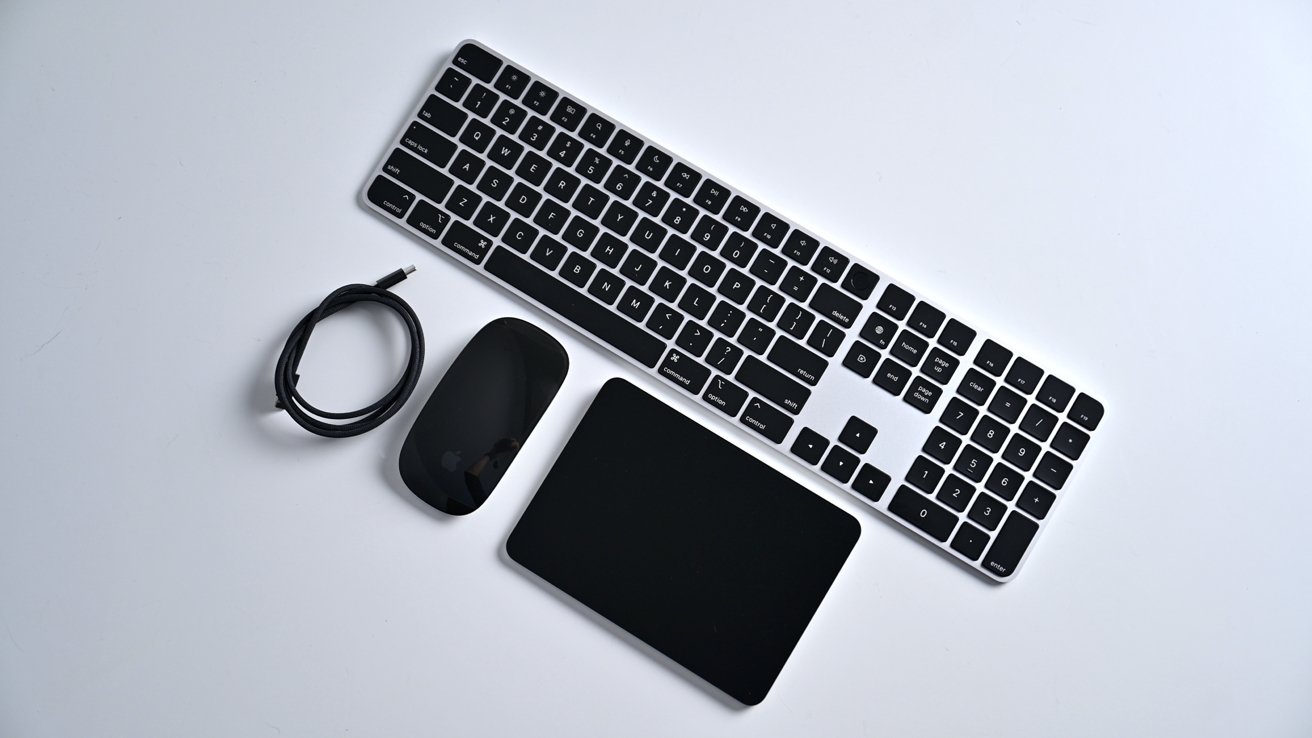 Apple has launched new black and silver color Magic Keyboard, Magic Mouse, and Magic Trackpad options to complement its Apple Studio Display and Mac Studio — and we've got them in our video studio.
The new color options bring Apple's accessories in-line with the company's new silver-colored Studio series display and Mac.
Generally, Apple Mac accessories are only available in white color options. One of the exceptions was a Space Gray Magic Keyboard and Trackpad that was sold alongside the iMac Pro.
Additionally, Apple also shipped similar black-and-silver accessories with its Mac Pro.
The black and silver accessories are slightly more expensive than their white counterparts.
Going hands on
We picked up the lot and have been trying them out and are fond of the new look. We'd previously used the black and silver accessories with our Mac Pro so it was nice to see more widely available versions.
The contrasting colors are most noticeable on the Magic Keyboard as the silver is viewable between all of the keys.
We think we like it better than the space gray colorway that was available with the iMac Pro. It is brighter on our desk, but still in keeping with the dark, "pro" look Apple was going for.
For the Magic Trackpad, we did notice that the black glass surface on top did collect oil a bit more than it did before. Any oil from your fingertips is more visible and you may want to wipe it down more frequently as you clean your workspace.
As always, Apple's attention to detail is top-notch. These have all the same touches as the other colored versions. The small metal switches, the precisely cut antenna openings, and the Touch ID integration on the keyboard.
They also come bundled with a braided Lightning to USB-C cable. This black cable is used to charge the accessories but can be used with any device that is powered over Lightning.
All three accessories are available to order. They began arriving on customer doorsteps on Thursday, March 10, and will become available for in-store pickup on Friday, March 11.