Ex-Apple employees in legal battle accusing each other of harassment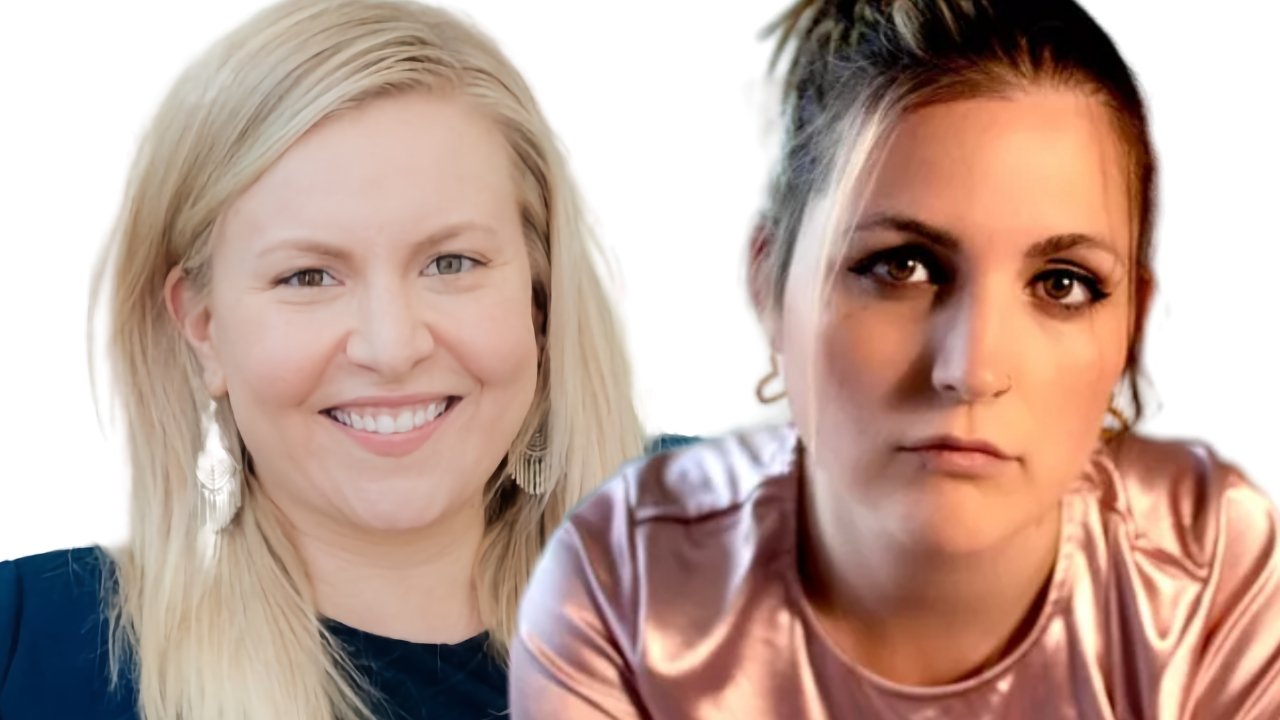 The founder of the anti-harassment campaign #AppleToo has been granted a restraining order against a fellow ex-Apple employee, both of whom claim the other has harassed them.
Apple software engineer Cher Scarlett founded the #AppleToo movement in 2021, and at the same time senior manager Ashley Gjovik was publicly complaining of similar concerns within Apple. Scarlett's campaign gave a voice and an outlet to reportedly hundreds of women who have been discriminated against in Apple.
According to New York Post, the two ex-Apple employees, have since been embroiled in legal battles against each other. The disputes range from stalking, leaking of confidential information, and collaborating with Apple.
"It's unfortunate that a petty disagreement exploded into full-scale harassment and that the other party just didn't take the time to try to work it out or just move on and be an adult," Cher Scarlett told the publication.
"To me, there's no reason that this should've happened and we should all be focused on holding corporations accountable, not tearing each other down," she continued. "I would've preferred that none of this became the subject of the media."
Scarlett has a restraining order against Ashley Gjovik, prohibiting her from speaking publicly about Scarlett, and from coming within 1,000 feet of her.
History of the dispute
According to New York post, court documents regarding the restraining order say that there was disagreement within the #AppleToo movement, almost from the start. Without citing sources, the publication says that some members of the group believed Gjovik was chiefly using #AppleToo to support her own case against Apple.
Apple fired Gjovik in September 2021, and claimed that it was to do with her allegedly leaking confidential information. Denying this, Gjovik filed complaints, including one with the Equal Employment Opportunity Commission, and the National Labor Relations Board.
However, according to Scarlett, Gjovik did leak information to The Verge. Scarlett reportedly said this to Gjovik on on an internal corporate message board, which Apple then produced as evidence in its case against Gjovik.
At the time, Gjovik claimed on Twitter that Scarlett was being "a defense witness for Apple against me." She said Scarlett was in "active communication helping Apple in their campaign of harassment, threats & horror against their safety whistelblower."
Scarlett has since apologised to Gjovik for posting on the corporate message board, but denies working for Apple against her.
By the end of November 2021, Scarlett left Apple. Both #AppleToo founders were now out of the company, but Scarlett says that Gjovik became jealous over how the media was paying less attention to her.
"She was on a path to get a lot of media attention," Scarlett reported said in court testimony, "but outlets struggled to corroborate her story, which kept changing over time."
"I was profiled in the Washington Post and the Seattle Times," continued Scarlett, "and she grew more agitated."
For her part, Gjovik has claimed that Scarlett effectively "blacklisted" her by persuading reporters to avoid interviewing her.
Consequences of the dispute
The restraining order against Ashley Gjovik is one outcome of the arguments. According to Scarlett, however, distress over this disagreement and her clashes with Apple, also caused the recovering addict to relapse.
According to New York Post, Scarlett mistakenly took a pill containing Fentanyl, which she says sent her "almost immediately into cardiac arrest."
"My head hurt, my body hurt, my heart hurt... everything hurt," wrote Scarlett on her GoFundMe page. "I bought a Percocet from a friendly street pharmacist to help with all the pain and it turned out to be laced with Fentanyl, presumably a large amount of it, because I overdosed."
Separately, Gjovik later reportedly called Scarlett a "psycho" and an "evil witch" online. She again accused Scarlett of being secretly paid by Apple, according to screenshots shown in court.
Scarlett then reported Gjovik to the FBI's internet crimes division. At some point afterward, Gjovik published online what she called an "evidence report," showing posts and personal information allegedly shared by Scarlett.
Gjovik's appeal against the restraining order is expected to be heard in August.
"I did receive notice that Ashley is appealing it in the court proceeding," Scarlett told the New York Post. "I don't believe that another judge will find that there was any mistake in that proceeding."
Apple has not commented on the dispute between Ashley Gjovik and Cher Scarlett. The company continues to be investigated by the Labor Department over #AppleToo complaints.