Apple fixed Studio Display update issue by resigning special iOS 15.4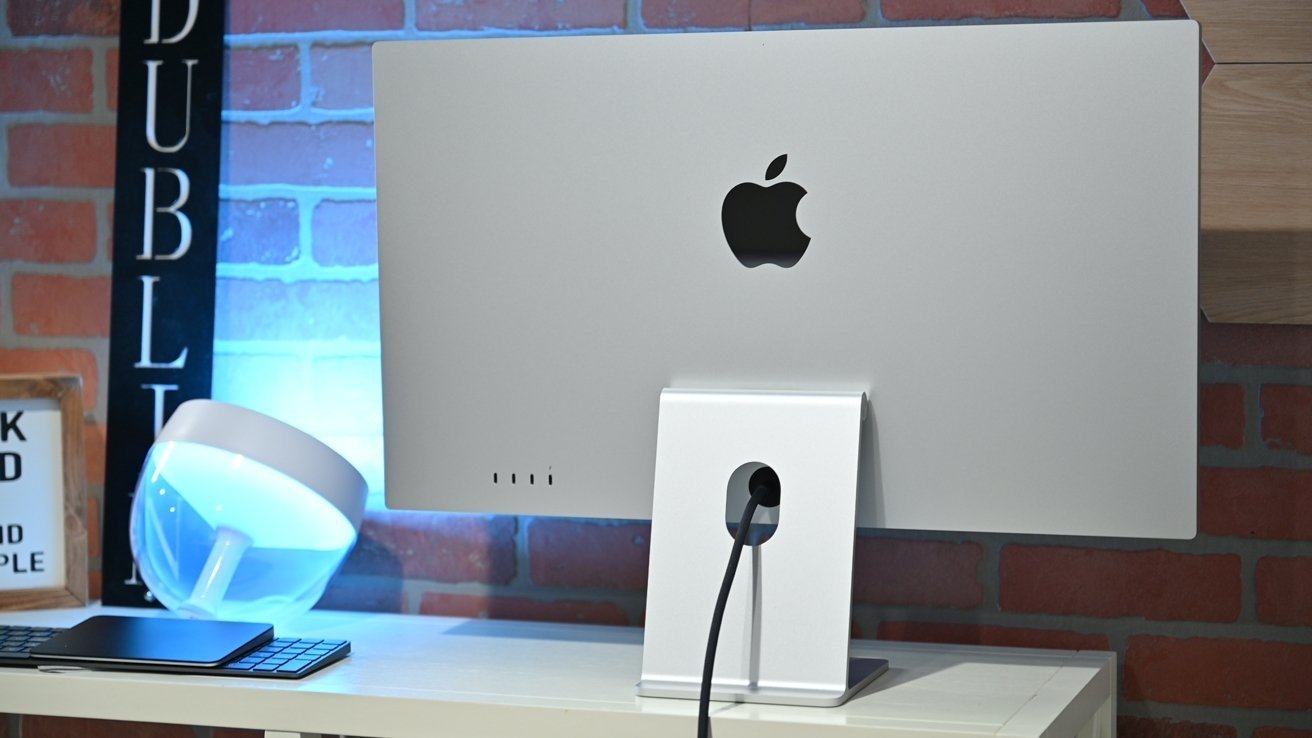 Apple has fixed a problem that prevented its Studio Display from updating, by re-signing iOS 15.4 specifically for the monitor.
On Sunday, it was reported owners of the Apple Studio Display were unable to update the screen to the latest firmware. One day later, Apple has solved the problem with a small tweak to the update itself.
The issue surfaced when users attempted to perform an update of the firmware to iOS 15.4, but were shown messages that it "could not be completed," to try again later, and to contact support if the problem continued.
Others encountered the firmware starting its update, but stopping in the "Preparing" phase.
Spotted by "Ryan" on Twitter, the firmware started to be signed again late on Sunday night, with affected Studio Displays successfully installing the update.
Apple stopped signing iOS 15.4 on 4/7

On 4/8, users started reporting that they couldn't update the Studio Display to iOS 15.4 Firmware.

As of one hour ago, iOS 15.4 Firmware for the Studio Display (Appledisplay2,1) is being signed again

The firmware update installing now! https://t.co/Sn1TyKgLkq pic.twitter.com/pO7rSGox1a

— Mr. Macintosh (@ClassicII_MrMac) April 11, 2022
Described as Studio Display Firmware Update 15.4 on Apple's support pages, the firmware includes "minor stability improvements" and also includes support for Boot Camp on Intel-based Macs.
What is not included, is a fix for the webcam performance.
Apple ceased signing of iOS 15.4 on April 7, a week after the release of iOS 15.4.1. In this instance, the signing of the firmware is only for the benefit of the Studio Display, and doesn't re-sign the firmware for other devices.
Users can update the firmware version of their display by clicking the Apple icon in the menu followed by System Preferences, clicking Software Update, and then initiating the update installation. A Mac running macOS 12.3 or later is required for the update to work.
While monitors can receive firmware updates, Apple's use of iOS for the Studio Display offers more potential for new features and major upgrades to be introduced that wouldn't normally be undertaken for the peripheral.