What's new in iOS 16 beta 5: Battery percentage in status bar, music visualizer, & more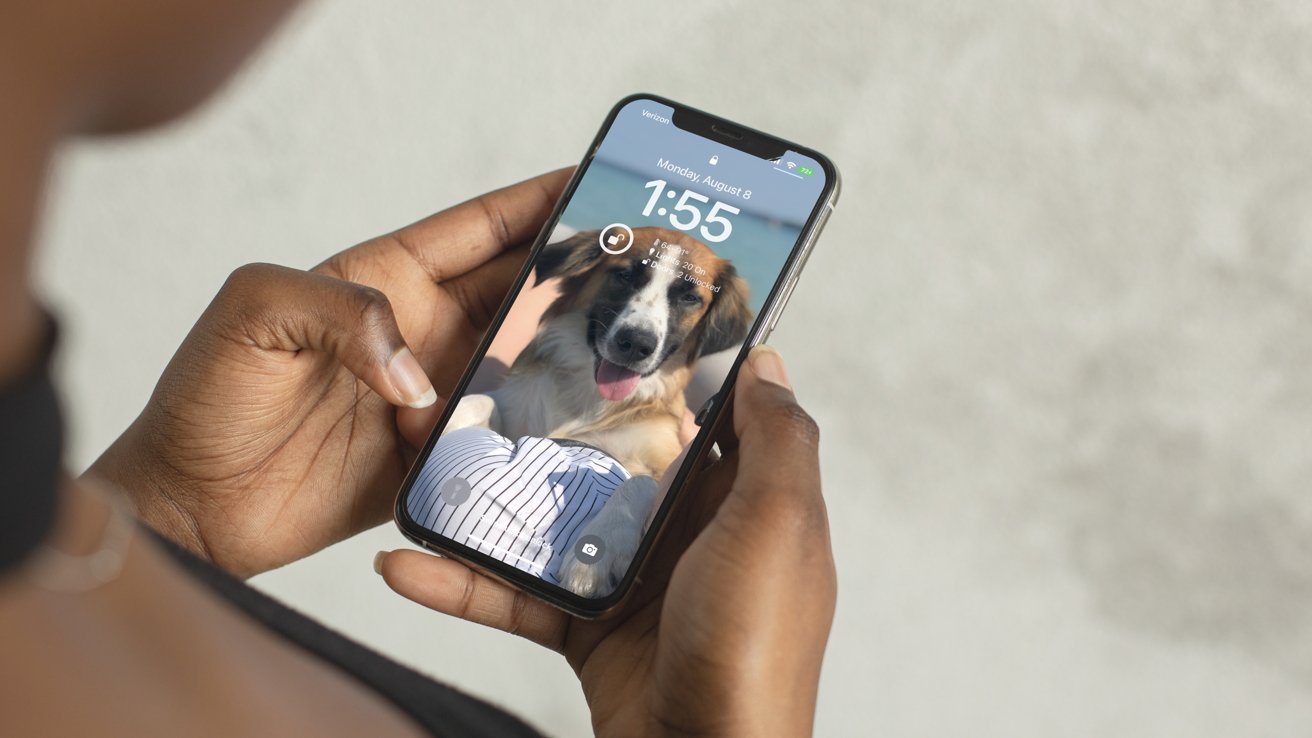 Apple has issued iOS 16 beta five to developers which, as always, contains a number of bug fixes and feature enhancements. Here's everything new we' e uncovered thus far.
This marks the fifth developer beta of iOS 16 that Apple has seeded ahead of its release this fall. A public beta will likely be following shortly in the coming days assuming there are no catastrophic bugs in the developer-only beta.
We've installed it on our testing device to track down any changes or new features that Apple has implemented since the last beta. Many of the changes are under-the-hood bug fixes, but some are user-facing.
Battery status
Apple has given users the ability to view their battery percentage in the status bar once more in the most recent update. With this enabled, the remaining battery is displayed as a percentage atop the battery icon in the top-right corner.
When showing the percentage, the battery background will be full. If you head to Settings > Battery you can toggle this feature on or off.
Lock Screen
We've seen a few more tweaks to the lock screen this time, including the media player.
Perspective Zoom, which was in the last beta, has once more been removed. This is likely temporary as the last time we saw this added to iOS 16 it was quite buggy.
The now-playing widget on the Lock Screen has a new music visualizer. It appears to match the music currently playing rather than being a stock animation.
This is coupled with new button animations. When you tap the play/pause button or the forward back buttons they have a new animation that goes with. The animations feel very polished and smooth and give a nice level of detail.
Other changes
When using an Apple Watch to locate your iPhone, Apple has included a new audio tone. It sounds more like a ringing locator tone that is slightly higher pitched than before.
When taking a screenshot, there's a new option to copy and delete the image when you tap Done. This allows you to copy the image to paste into any other app without having to first save the image to the Photos app.
In the Music app, albums that support Dolby Atmos and Lossless audio have those designators more prominently displayed alongside the genre and release year. This is relocated from further down on the info panel before.
Finally, Home, Photos, Maps, and Reminders all have new splash screens to tout their new features.
Coming soon
At the moment, iOS 16 is currently in developer beta. A public beta is scheduled to be released in July before a full release this fall. Stay tuned to AppleInsider as we walk through more features for Apple's upcoming software updates.