Beats special-edition Powerbeats Pro adds Melody Ehsani designs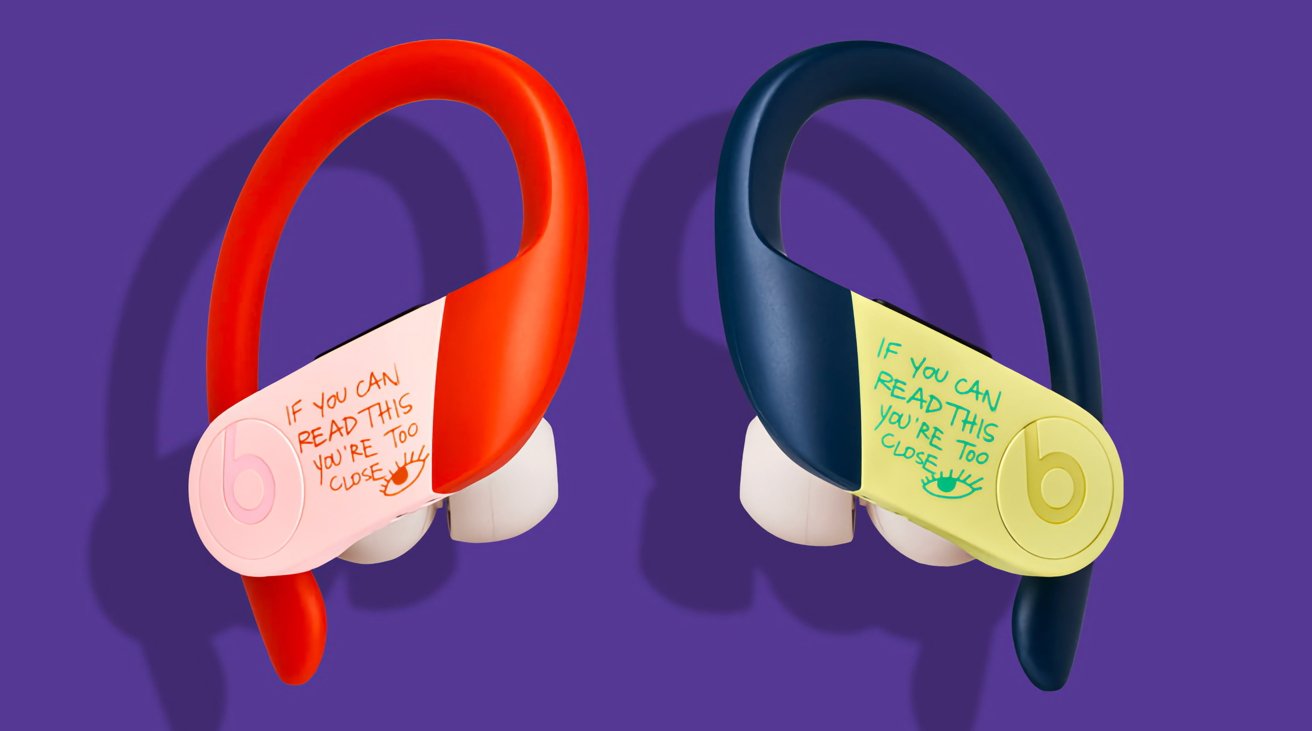 Beats is partnering with designer Melody Ehsani to introduce new special-edition Powerbeats Pro colorways on November 11.
Teased by the Beats by Dre Twitter account since November 7, a post on Tuesday confirmed the personal audio subsidiary of Apple is collaborating with designer Melody Ehsani on the new colors and designs.
The image in the announcement tweet shows two of the Powerbeats Pro earbuds, in different colors. Both have white inner segments, with one including a red earloop and pink middle element, while the other has a navy loop and yellow inner element.
The lighter-colored external section also includes the message "If you can read this you're too close," as well as a drawing of an eye. While the red earbud has red text, the navy version has green text.
Aside from appearances, the special-edition models will work exactly the same as the standard version, including deep iOS integration and a secure fitting around the ear. The earbuds also offer Hey Siri support, a nine-hour battery life, and Spatial Audio support, among other features.
While the tweet does state the special-edition Powerbeats Pro will go on sale on November 11, it doesn't indicate the pricing of this particular version. Standard pricing is $249.95.