iPhone 14 crash detection still sending deluge of false alarms from skiers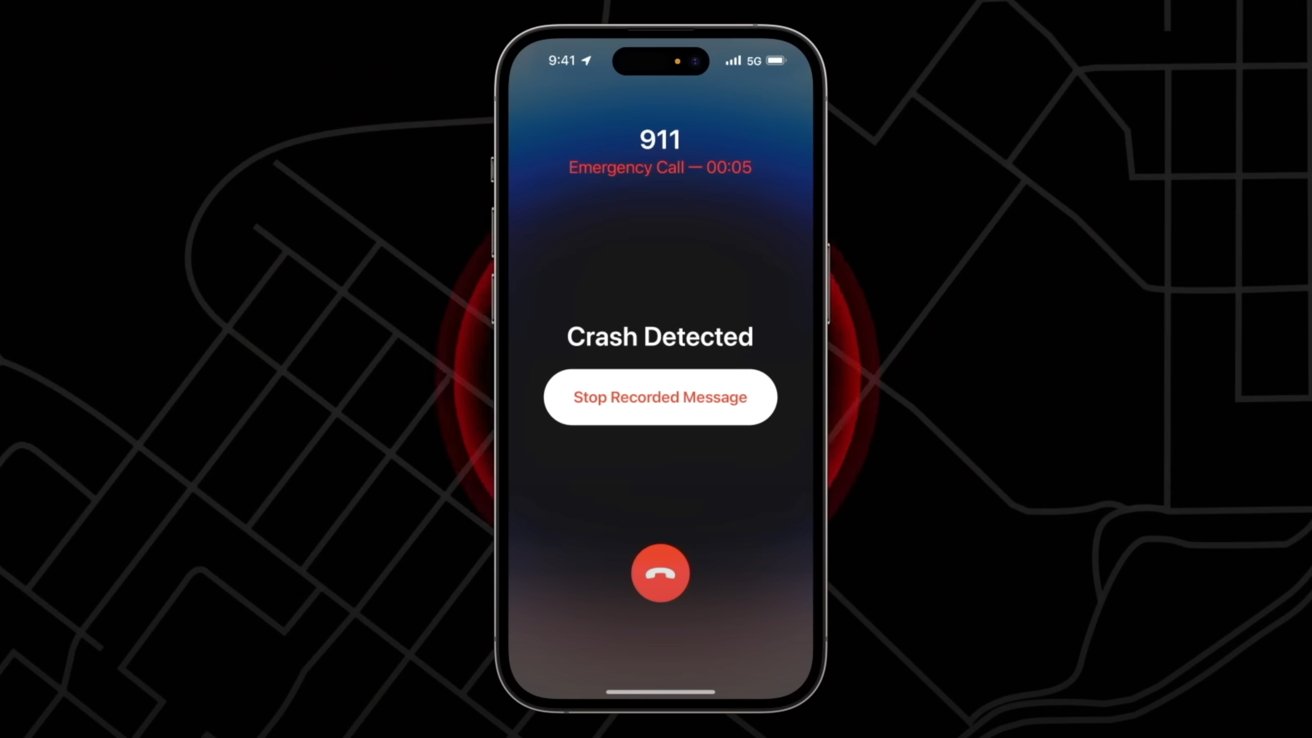 Skiers in Colorado have had their iPhone 14 or Apple Watch automatically call 911 using a new feature, putting a strain on emergency resources.
In late December, dispatchers at the Summit County 911 Center had to field automated crash notifications from skiers' Apple devices. None were involved an emergency, but they took time to deal with, needing ski patrollers to travel to the location of the automated call if the skier didn't return a call from dispatchers.
"We are not in the practice of disregarding calls," Trina Dummer, the interim director of the Summit County 911 Center, told The Colorado Sun. "These calls involve a tremendous amount of resources, from dispatchers to deputies to ski patrollers. And I don't think we've ever had an actual emergency event."
So far in December, all of the automatic 911 calls were triggered by skiing or snowboarding accidents instead of car crashes, which still helps injured people. However, dispatchers handle each 911 in the order it arrives, and an automated call from an iPhone 14 could delay responses to more life-threatening injuries.
"We are absolutely diverting essential resources away from people who need it toward a feature on a phone," Dummer said.
Apple introduced refinements to Crash Detection in the iOS 16.2 update. However, it appears to not be perfected yet.
Crash Detection affecting other responders
Emergency dispatchers in Colorado aren't the only authorities getting Crash Detection calls. In early December, dispatchers in Utah were getting between three to five Apple crash alerts per day.
However, they want skiers to leave the feature on. They confirm that the feature is an important tool and not a nuisance.
"Somebody could ski and hit a tree and be knocked unconscious and not be visible to other skiers," said Summit County Dispatch Center supervisor Suzie Butterfield. "We do not want you to turn the feature off. We would rather have you be safe. We don't mind taking that call because if something really did happen, we want to be able to get to you."
And on December 14, British Columbia search and rescue teams are complaining about multiple false alarms, and asked Apple for changes. An automated call from Crash Detecion could cost responders as much as $10,000, and they have a limited budget.
Some of them have asked Apple to make Crash Detection an opt-in feature to reduce chances of false positives.
"I don't think they accounted for the people in British Columbia who love the outdoors and go into the backwoods and literally crash through the backwoods, whether it is on mountain bikes, whether it is on skis," said Dwight Yochim, Dwight Yochim, a senior manager of British Columbia Search and Rescue Association. "It clearly doesn't take a whole lot to trigger it."
It uses hardware sensors and algorithms to detect if the user has been in a severe car accident. It has failed and succeeded, and it's a feature that Apple will need to continue to improve.