New rumors clash over 15-inch MacBook Air release date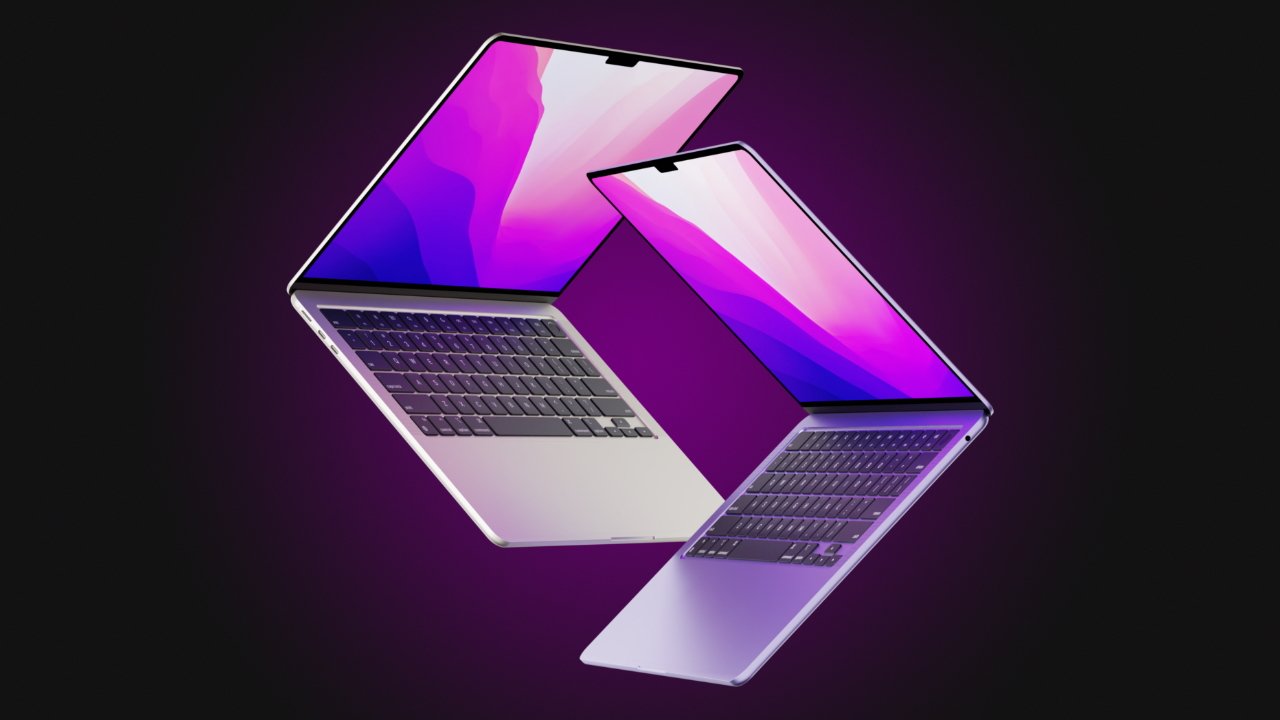 A new rumor confusingly suggests either a much later release for the 15-inch MacBook Air than expected, or a far-earlier Apple Silicon M3 release than previously predicted.
Rumors surrounding a larger MacBook Air have been increasing in frequency in recent months, but nailing down a launch window hasn't been easy. Recent consensus place the release for that 15-inch MacBook Air in April 2023 — but a new rumor has contradicted this window.
A new report from 9to5Mac references unnamed, independent sources concerning the unannounced product and its processor choice. According to the sources, Apple is working on a new generation MacBook Air that comes in two sizes and will be announced simultaneously.
These new laptops would use the M3 processor, and in a seemingly unrelated rumor, Apple is also expected to place that same M3 in an updated 13-inch MacBook Pro. The report states the 13-inch MacBook Air, codenamed J513, is already in the works, and the 15-inch MacBook Air is codenamed J515.
No timing was provided by the sources beyond both sizes arriving at the same time. However, Monday's report speculates they will release in the second half of 2023 or during WWDC in June.
April is too soon for Apple Silicon M3
Let's examine these rumors separately, as they all suggest different things.
A generally accurate supply chain source, Ross Young, has suggested the 15-inch MacBook Air would arrive in spring 2023, multiple times, then again in a tweet on Monday specifying April. Also, the M3 processor is expected to be built with the 3nm process, which isn't expected to enter mass production until later in 2023.
So, it is highly unlikely that a MacBook Air launching in the first half of 2023 will use M3. From another angle, the 13-inch MacBook Air was updated with M2 and a redesign in July 2022, which would mark a very fast turnaround if a new model launched soon.
Until Monday evening's rumor, there have been no indications that the 13-inch MacBook Air would be updated alongside a 15-inch MacBook Air release.
So, given the awkward release timing, it doesn't seem likely that Apple will announce the M2 MacBook Air in 2023 alongside a new 15-inch model — all with M3 processors. These rumors directly contradict other numerous reports pointing to early 2023 for a 15-inch MacBook Air launch.
Also, Apple updating the 13-inch MacBook Pro with M3 is possible but seems unlikely given the other new products launching in 2023. It is the last product with a Touch Bar still in use and hasn't gotten any physical updates since Apple Silicon was introduced in 2020.
Rumors haven't pointed to a 13-inch MacBook Pro refresh with M3 at all, so this one stands on its own. Given the unknown nature of the source and the questionable nature of the MacBook Air rumors presented above, it throws this into question as well.
Apple is expected to continue its M2 processor rollout with the M2 Ultra and the Mac Studio sometime soon, if Apple chooses to update the product. The M3 will follow later, but its release window remains in question as we await news of a Mac Pro running Apple Silicon.