WiZ smart lights now support Apple Home via Matter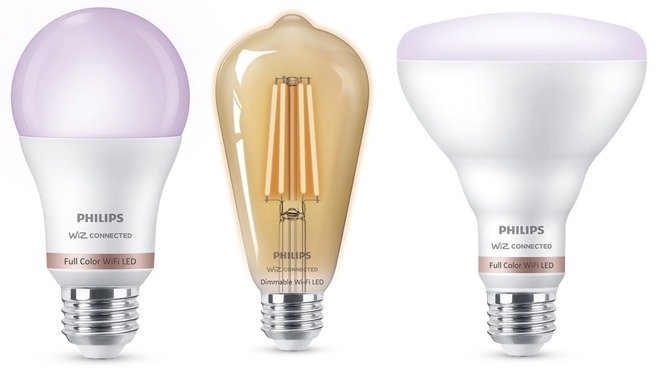 As promised, the budget-friendly WiZ smart home accessory line has now adopted Matter, bringing the smart lights into Apple's Home app for the first time.
Signify, maker of the Philips Hue line, has rolled out new firmware to its wallet-conscious portfolio of WiZ lights, lamps, and smart plugs to support Matter. At least those manufactured in early 2021 or later.
With support for Matter, WiZ devices now support the Apple Home app and can be controlled alongside other HomeKit-enabled accessories.
The update became available with version 2.0 of the WiZ app where users can opt into complete the migration to Matter before adding to any Matter ecosystem.
WiZ previously had support for Siri Shortcuts, but never native Home support.
Alongside support for Apple Home, the Matter update will bring improved responsiveness to Amazon Alexa, Google Home, and Samsung SmartThings. Matter removes the reliance on cloud services so it will work with these platforms locally, even if the internet goes down.
Signify's premium line of Philips Hue accessories is also supposed to receive Matter support. The smart accessory maker announced a delay earlier this year.
The current WiZ portfollio is available on Amazon with smart bulbs starting at $22 for a three pack.