Future visionOS developer beta will get the App Store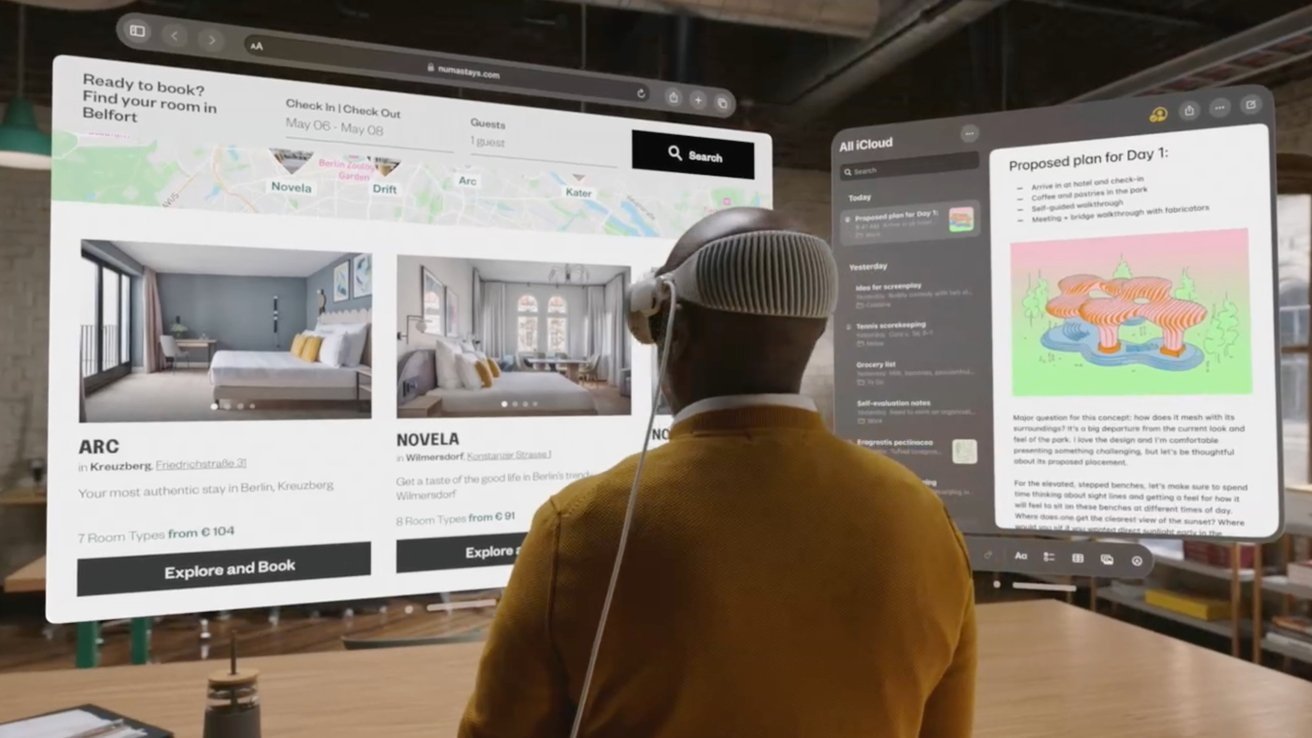 Apple will be adding the App Store to visionOS this fall, giving developers with access to the Apple Vision Pro an easy way to access iPhone and iPad apps on the headset.
While Apple is keen for developers to create new experiences for the Apple Vision Pro, existing apps for iPhone and iPad will also work with the headset. In laying the groundwork for this functionality, Apple is adding the App Store to its visionOS developer beta.
Announced via Apple's Developer site, a developer beta release of visionOS will include the App store starting this fall. By default, Apple says that iPhone and iPad apps will be published automatically to the App Store on Apple Vision Pro.
When the Apple Vision Pro is released early in 2024, Apple adds that customers will be able to use the iOS and iPadOS apps within visionOS from launch. The store will also be used to supply apps made specifically for visionOS.
Apple has previously assured developers that, in some cases, there will be little work to do to get the iPhone and iPad apps running on visionOS. In the update, Apple says "most frameworks" for iOS and iPadOS are included in visionOS, "which means nearly all iPad and iPhone apps can run on visionOS, unmodified."
In cases where an app needs a resource that isn't available on Apple Vision Pro, App Store Connect will indicate the problem and won't push the app to the visionOS version of the App Store. In such instances, updating the app with alternative functionality or updating the UIRequireDeviceCapabilites will be required.
The App Store won't be limited to just the headset, as it will be accessible within the visionOS simulator. Apple does offer compatibility evaluations of apps, as well as developer labs that can provide limited access to the headset before its launch, in cases where developers haven't secured loaner headsets from Apple itself.