Cook the 'perfect' lasagna and other recipes from 'Lessons in Chemistry' on Apple TV+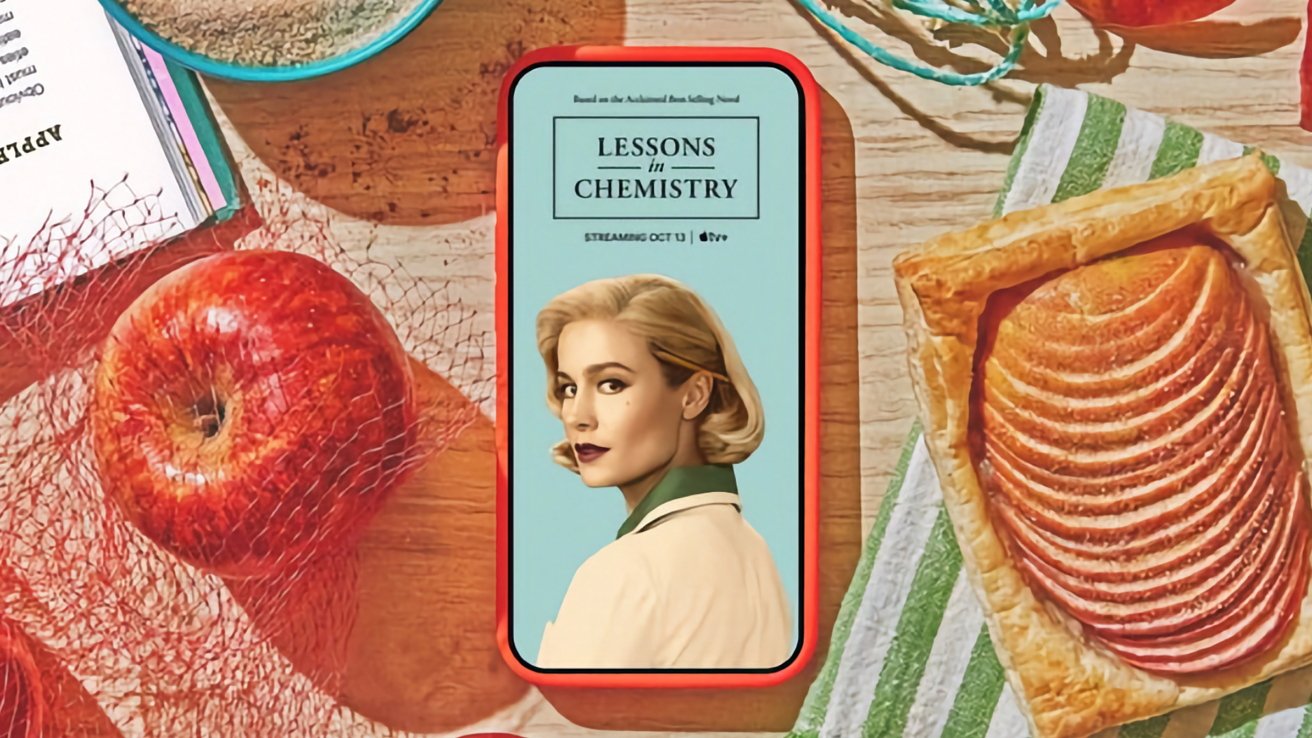 Apple TV+ has partnered with Instacart for sponsored "Chemistry Carts" with ingredients needed to cook recipes shown on the upcoming "Lessons in Chemistry."
A drama based on bestselling "Lessons in Chemistry" is coming to Apple TV+ on October 13. Fans of the show will be able to participate with sponsored "Chemistry Carts" from Instacart.
A dedicated Instacart webpage showcases a handful of recipes from the show. It seems more will be added as the show airs, with the first two premiering at the same time.
There isn't a simple "add all" button for the ingredients list, since there are various size and brand suggestions for the ingredients. If you need everything for the bolognese lasagna, your cart can easily reach $50 or more, not to mention needed pans and bowls.
There are also recipes for "The Garden Galette," a mushroom and asparagus pie with cheese, and "A-PIE-ogenesis" for pie dough.
Apple rarely partners with third-party companies to promote Apple TV content. Previously, Apple worked with Adobe to promote women behind the feature "Luck."
"Lessons in Chemistry" premieres on October 13 on Apple TV+. A subscription costs $6.99 per month or is included with any tier of Apple One.