Apple Card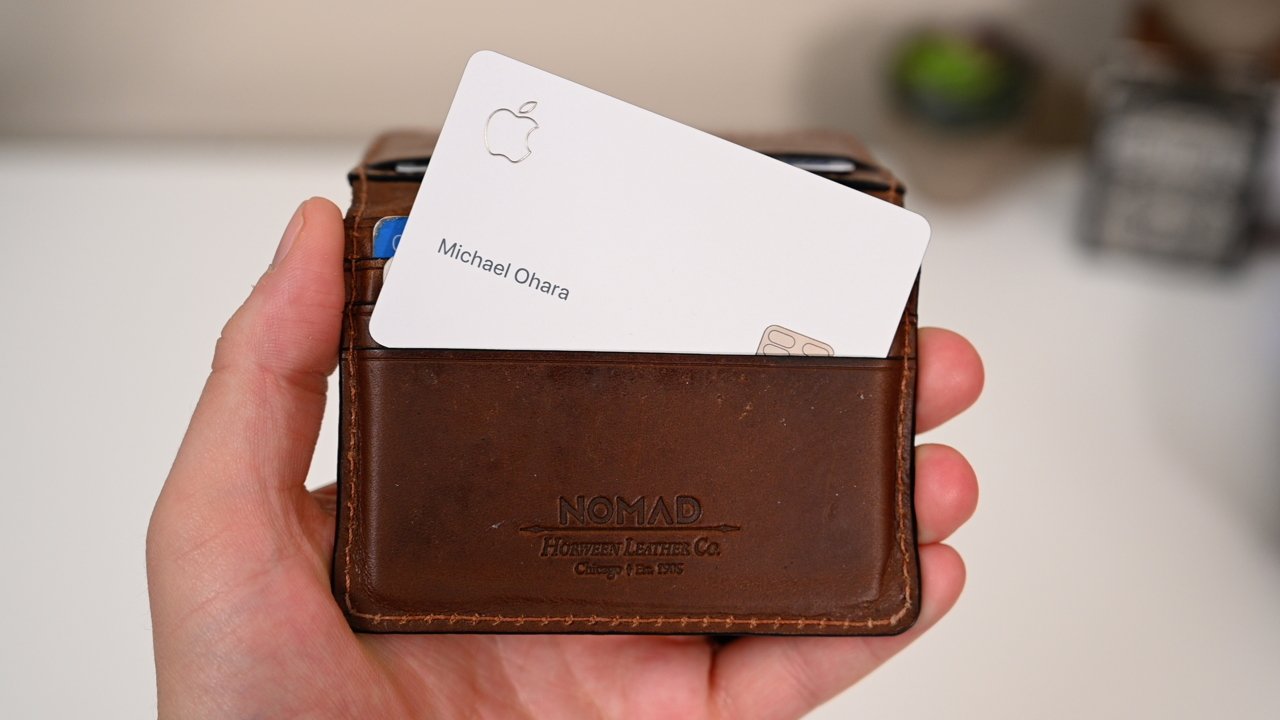 In 2019, Apple and Goldman Sachs partnered to launch Apple Card. It works primarily via Apple Pay, though a physical card is also available. Using the card via Apple Pay, either online or at a point-of-sale terminal will merit a user 2% to 3% cashback in the form of Apple Cash.
● 3% cash back at select retailers
● 2% cash back for purchases made with Apple Pay
● 1% cash back for purchases made with physical card
● Wallet app integration and spending insight
● Stylish titanium card
● No annual, transfer, or penalty fees
● 0% interest purchase installments for Apple products

---
Get Apple News Directly in Your Inbox
---
Launched on August 20, 2019, the Apple Card was designed by Apple and developed by Goldman Sachs. While it's primarily designed to work with Apple Pay in the Apple Wallet app, Apple provides each customer with a physical titanium card.
Goldman Sachs had stated that this was the "most successful credit card launch ever." Both Apple and Goldman Sachs have been pleased with the amount of consumer demand for the Apple credit card.
The card is issued through Goldman Sachs and exists within the Mastercard payment network.
Applying for the Apple Card
Applying for the card is a relatively quick and straightforward process. A prospective applicant will need to follow the steps below.
Open the Wallet app.
Tap the + symbol in the top-right corner.
Tap Apple Card, then Continue.
Fill in the name, date of birth, email address, and phone number fields, then tap Next.
Review the offer of credit limit and APR from Goldman Sachs, then tap Accept Apple Card.
On the Card Added screen, tap Continue to add it to Apple Pay on the device.
Physical card
The physical card is made primarily out of titanium, weighing 14.75 grams, or approximately half an ounce. The weight makes it somewhat lighter than other "luxury" style metal cards. A composite of 90% titanium and 10% aluminum alloy gives the card better sturdiness overall.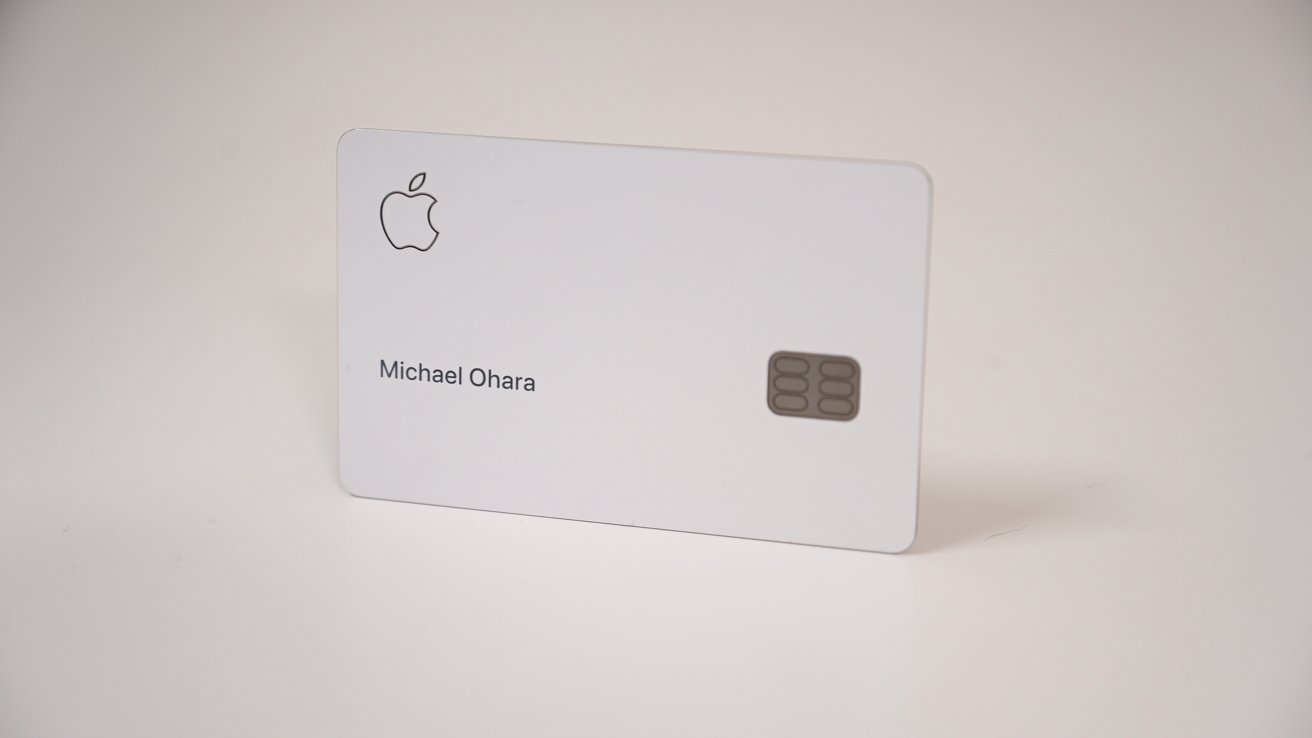 The card displays no card number, CVV security code, expiration date, or signature. The cardholder's name is printed on the front of the card, while the Apple, MasterCard, and Goldman Sachs logos are engraved.
This design choice lends itself to a rather minimalistic and sleek-looking card compared to competitors' offerings.
Upon delivery, cardholders who own newer iOS devices can activate the physical card by moving it near the product packaging. Those with an iPhone X or earlier will need to open the Wallet app and tap it against their iPhone.
Fees, rates, and limits
Depending on the cardholder's credit history and income, there is a minimum APR of 13.24% and a maximum of 24.24%. The Apple Card has no yearly fees, no fees for transactions, and no fees for penalties.
It does have credit limits. The limits are determined by the cardholder's credit score, credit age, and income at the time of application. Cardholders have reported credit limits as low as $50 and as high as $15,000.
An Apple Card may be shared using Apple Card Family. It requires each person to be over 13 years old to share the card.
Monthly Installment Plans
Users can purchase iPhones using their Apple Card and pay it off with a 0% interest rate over 24 months so long as they select a carrier at checkout. The 3% cashback still applies, thus giving users a great value when purchasing their new iPhone.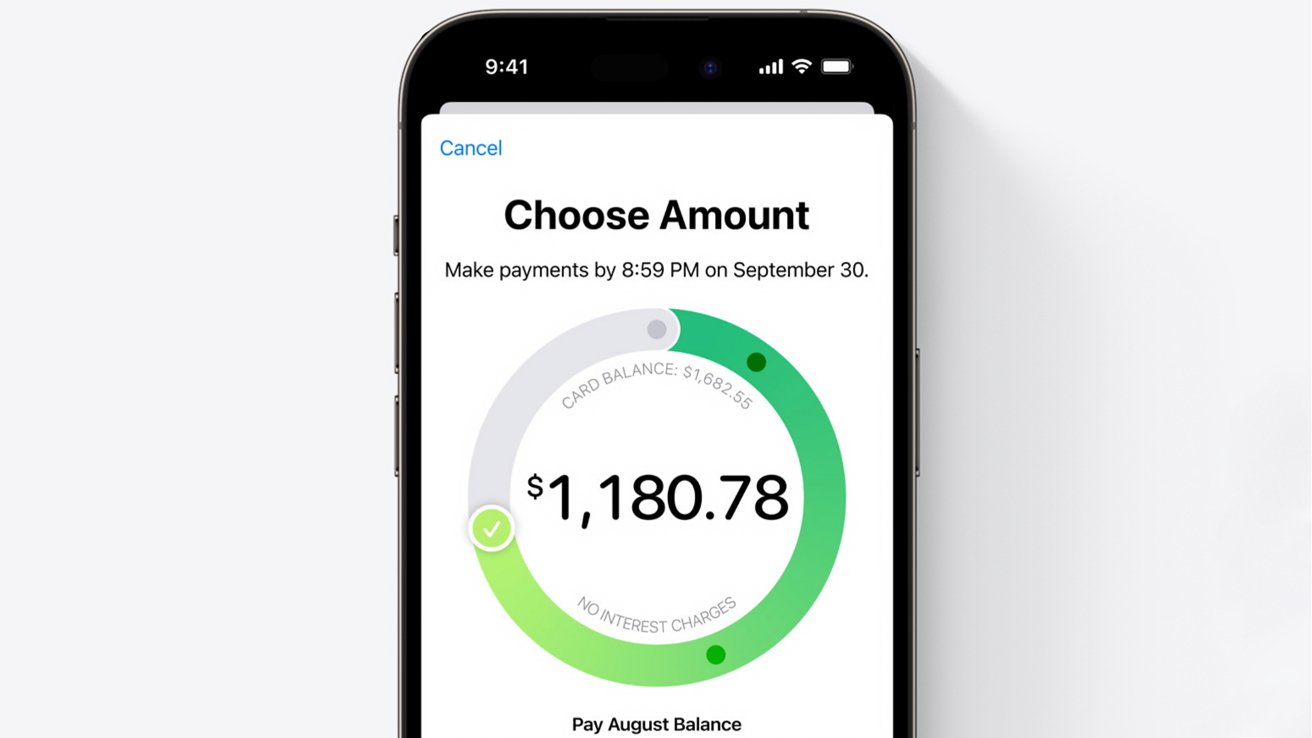 An update to the service in June 2020 allows users to purchase almost any Apple device or accessory on some length of the installment plan. Depending on price, users can buy devices on 6-month or 12-month installment plans at 0% interest.
Installment plans are available for the following:
iPhone
iPad
Apple Watch
Mac
Apple TV
AirPods
Apple Pencil
iPad Keyboard
Pro Stand, VESA Mount Adapter
Apple Afterburner Card
Apple Branded iPhone Case
Apple Watch Bands
Apple Branded iPad Cover
Apple Branded Mac Cover
MagSafe Charger
Apple Branded MagSafe iPhone Case
Apple Branded iPhone Leather Wallet with MagSafe
One can also bundle devices, like an Apple Pencil and iPad, increasing the installment plan to 12 months despite the individual products' lower pricing.
Use with Apple Pay
While users can place orders with their physical card, the Apple Card is designed to be used alongside Apple Pay. Apple Pay is the company's touchless, tap-to-pay payment method. Those who use their card with Apple Pay receive additional cashback benefits that can be applied to Apple Cash or Apple Savings balances.
Using the card via Apple Pay, either online or at a point-of-sale terminal will merit a user 2% cashback in the form of Apple Cash at most retailers. Cardholders may earn 3% back when using the card via Apple Pay at specific retailers, including Uber, Walgreens, and Nike.
A cardholder can view their Apple Cash or Apple Savings balance in the Apple Wallet app. A cardholder can use Apple Cash at retailers, send to others via iMessages, withdraw to a bank account, or use it to pay down the Apple Card balance. Money in Apple Savings grows at 4.15% APY.
The Wallet app
Cardholders can view additional information about their card inside the Wallet app on their iPhone. There, they can see any outstanding balance, remaining credit, weekly activity, itemized transactions, and make payments.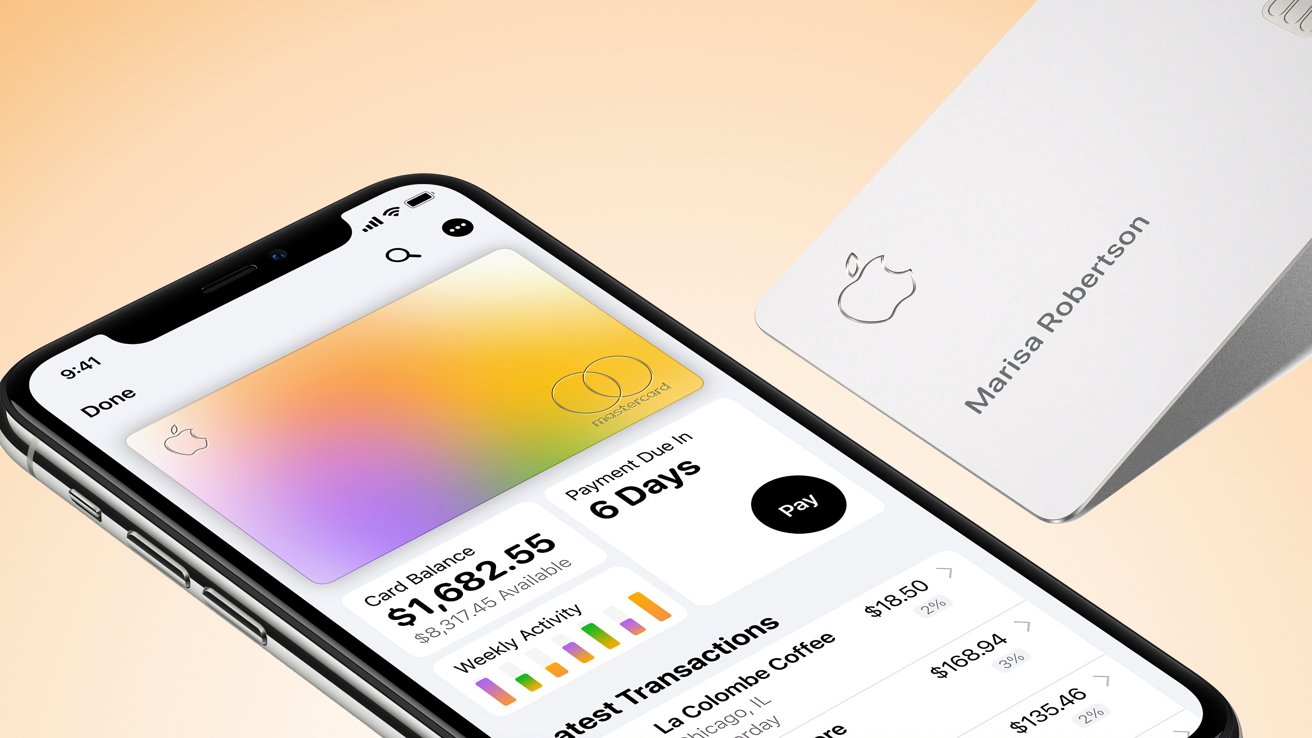 The Wallet app also provides insights into how a user may better use their card to avoid paying interest on their outstanding balance.
Cardholders can also send a text message to Apple support for help understanding their bills or to file a dispute.
The wallet app also can export transaction data in multiple formats, including CSV, Quicken, and Quick Books.
Common Apple Card Questions
How do you apply for Apple Card?
The Apple Card can only be applied for within the Wallet app. You can start applying by clicking the plus-button in the top right corner.
What kind of credit do you need to be approved for Apple Card?
Apple does not specify what qualifies individuals for the card. There is a minimum APR of 13.24% and a maximum APR of 24.24% depending on your credit. The Apple Card has no yearly fees, no fees for transactions, and no fees for penalties.
Is the Apple Card really titanium?
Approximately 90% of Apple Card's material is titanium, with the remaining 10% of the alloy made up of aluminum. This is done to improve scratch resistance and durability of the card.
Does Apple Card offer cash back or rewards?
Yes, you will receive 3% cash back at partnered retailers and Apple, 2% cash back for purchases made with Apple Pay, and 1% cash back for purchases made with the physical card.
Apple Card Controversy
As with any Apple product, the Apple Card ran into some issues and controversy after launch.
Denied Applications
Early reports stated that the card might be available to those with sub-optimal credit scores. Users with credit scores below 600 are likely to be declined. Additionally, anyone who has put a credit freeze on their account must lift the credit freeze before applying, or the application will be denied.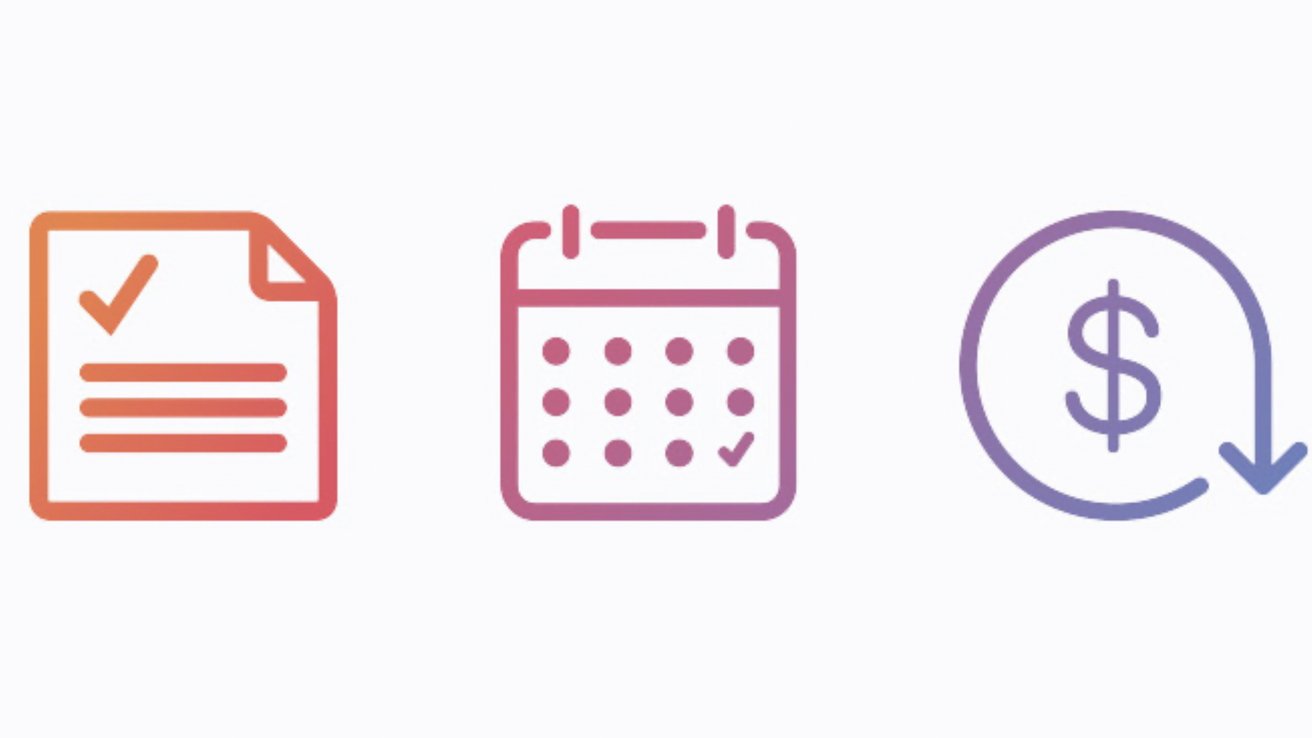 Apple has launched a new program specifically for users who are denied their Apple Card application. The four-month program coaches users on how best to increase their chances of being approved for the card. While paying down debt and decreasing income-to-debt ratio seem like common-sense tactics, many people aren't familiar with how companies make creditworthiness decisions.
The Apple Card financial health website helps users understand some key factors used during a credit card application.
Discrimination accusations
In November of 2019, David Hansson, the creator of Ruby on Rails, had posted to Twitter that he'd received 20 times the credit limit of his wife. He alleged that Apple had been indicative that Apple was taking part in gender-biased practices.
It should be noted that Goldman Sachs, not Apple, handles all applications and determines a user's APR and credit limit.
A Goldman Sachs spokesperson responded by stating, "Our credit decisions are based on a customer's creditworthiness and not on factors like gender, race, age, sexual orientation or any other basis prohibited by law."
The allegations piqued the interest of Wall Street regulators, who began an investigation to determine whether New York law was violated and if Goldman Sachs' algorithm practiced gender-biased discrimination on applicants of the Apple Card. The investigation found no evidence of discrimination.
iPhone 13 pre-order issues through iUP
Customers attempting to pre-order the iPhone 13 through Apple's iPhone Upgrade Program ran into errors when attempting to check out with Apple Card as payment. No official statement was made about the problem, though it appears the system was overloaded thanks to the mass amounts of people trying to buy an iPhone.