Craig Federighi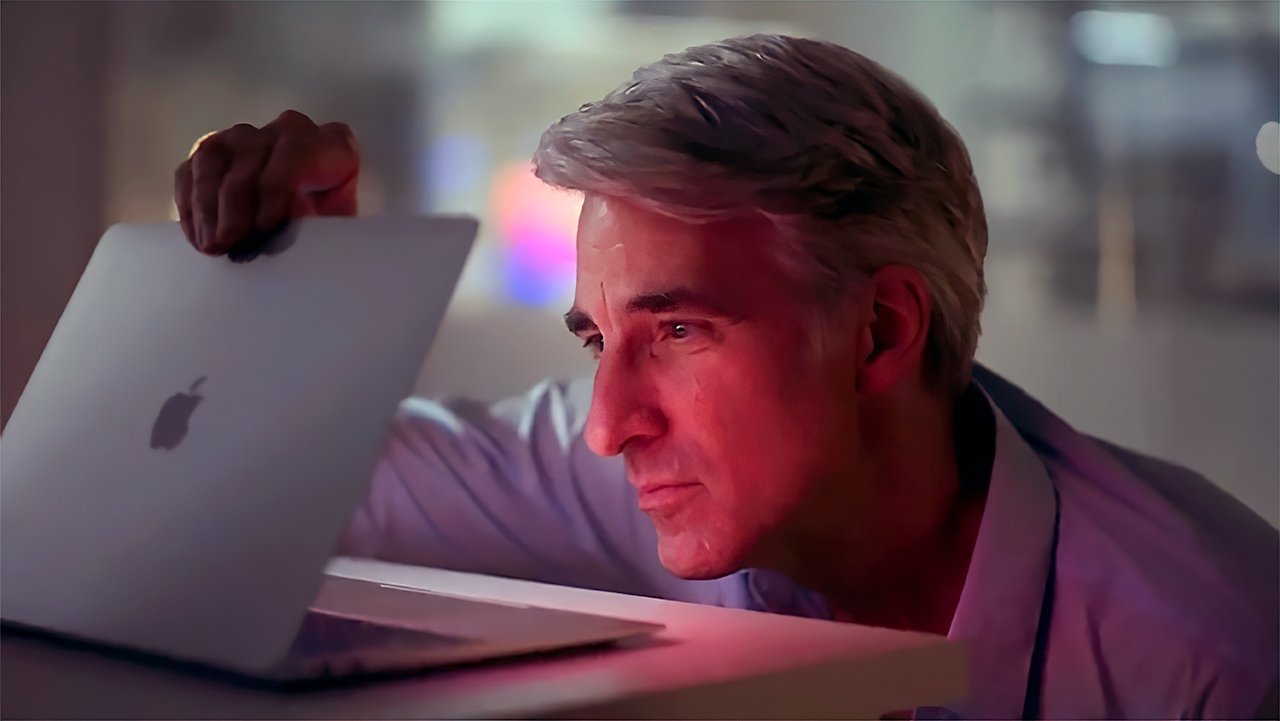 Last updated: 2 months ago
Craig Federighi, sometimes called "Hair Force One," is Apple's senior vice president of software engineering. He's in charge of the development of all of Apple's major operating systems, overseeing macOS, iOS and iPadOS. He also worked with Steve Jobs at NeXT. He's best known for his enthusiastic, funny and self-mocking presentations at WWDC and other Apple events.
● Nicknamed "Hair Force One" and, by Tim Cook, "Superman."
● Oversees both macOS and iOS
● Worked at NeXT under Steve Jobs
● Reportedly instrumental in the radical iOS 7 redesign
● Replaced Scott Forstall on iOS development
---
Craig Federighi is officially the senior vice president of Software Engineering at Apple, but he's as much known as a showman for how popular his presentations are. His public speaking is chiefly at WWDC where each year he will introduce new versions of both macOS and iOS. At certain events such as the 2013 WWDC keynote, he has had more stage time than anyone else including Tim Cook.
Away from the public events, he's reported to be a strong communicator in private, too. In 2013, the Wall Street Journal said that he's considered to be a responsive executive within Apple, someone who replies and reacts to internal emails.
It also called him an impressive "rising star," and reported that Federighi tends to try building consensus within teams across the company.
This appears to include how he has run the software teams not as opponents of hardware ones or simply ignoring them, but as working to the same goals.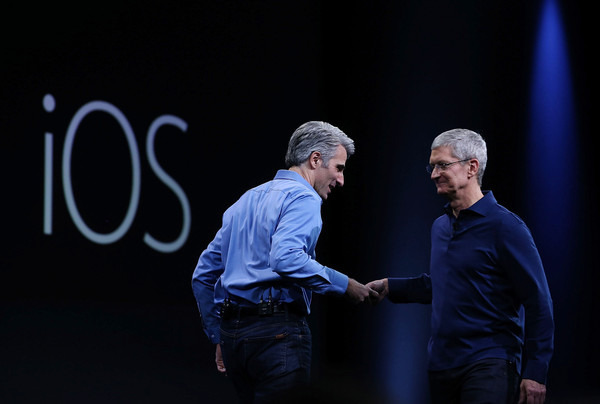 Alongside his software background, including earning a Master of Science degree in Computer Science, he has a Bachelor of Science in Electrical Engineering and Computer Science from the University of California, Berkeley.
Craig Federighi - a good listener
If these disciplines help him look at both software and hardware, still other sources say that in general, he's able to look at all sides of an issue.
Immediately before his first role in the company, for instance, Craig Federighi worked for Steve Jobs at NeXT, which he joined in 1994. Will Shipley, a co-founder of The Omni Group, was working with NeXT at the time and later wrote that he had not expected to like Federighi.
"In comes Craig –– the new guy –– and he's like seven feet tall and gameshow-host handsome and he's smiling like a used car salesman," wrote Shipley in a 2011 blog post. "I will admit it; I was prepared not to like him."
"You naturally expect a tall, handsome dude to be, well, kind of a jerk," he continues. "Like, his ideas are more important than yours. But what struck me so hard in that first meeting, so much so that it's still in my head 17 years later, is that he was there to listen. And not just to passively listen –– he wanted to make sure he understood what we were saying, yes, but also to get to the heart of it."
Shipley says that Federighi's work at NeXT was chiefly on what was called Enterprise Objects Framework or EOF. It was software technology intended to help large companies by letting their regular desktop computers connect to the enterprise databases.
First time at Apple
That software may have already been being changed when Apple bought NeXT in 1996, but the acquisition certainly reworked it. Now EOF became part of what Apple called WebObjects and is still included within Apple's Xcode development tool used to this day.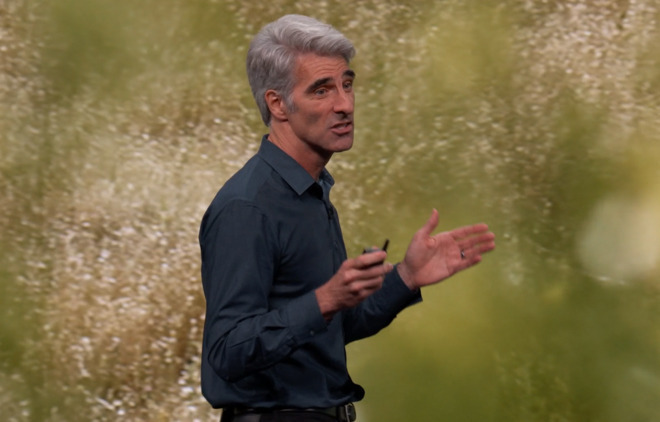 By the time he left in 2009, Federighi was Ariba's Chief Technology Officer, but he rejoined Apple to work on macOS. His first WWDC appearance was at that year's event to give what he called a sneak peek of Mac OS X Snow Leopard.
Compared to the Federighi we see today, that short performance and the following year's one were tentative, even nervous. In 2011, though, he succeeded the previous vice president of Mac Software Engineering, Bertrand Serlet. And then in late 2012 took over from the departed Scott Forstall to run iOS software too.
With greatly increased responsibilities within Apple, Federighi's stage time at events grew greatly. And he became visibly more confident, funny, and enthusiastic, whether he was talking about "beautiful buttery scrolling" or even rick-rolling WWDC attendees.
Not every presentation went perfectly, however. In September 2017, Federighi showed off Apple's new Face ID and the system appeared to fail.
In reality, the phone had already been used to test out Face ID and having, correctly, not unlocked for the testers, it prompted him for his passcode.
It was embarrassing even if it wasn't really a failure, but notably Federighi moved straight on to a backup phone with no fuss or panic. Even Steve Jobs was known to complain more when there were presentation problems outside of his control.
Craig Federighi in the public
So in public, Craig Federighi is known for being enthused yet calm. He's unquestionably knowledgeable but he's also the Apple executive who is most willing to mock himself and the company.
We're unlikely to ever know very much about what he's like within Apple, or how he's perceived there. However, his role has expanded gigantically and while myriad people must work on macOS, iOS, and iPadOS, they are all now reporting to him.
Apple is perceived to have had very few recognizable faces, over the years, few people like Jony Ive, Steve Jobs, or perhaps Tim Cook. Yet it actually has many more compared to most large corporations, and they include Craig Federighi.