Windows on Apple Silicon is up to Microsoft, says Craig Federighi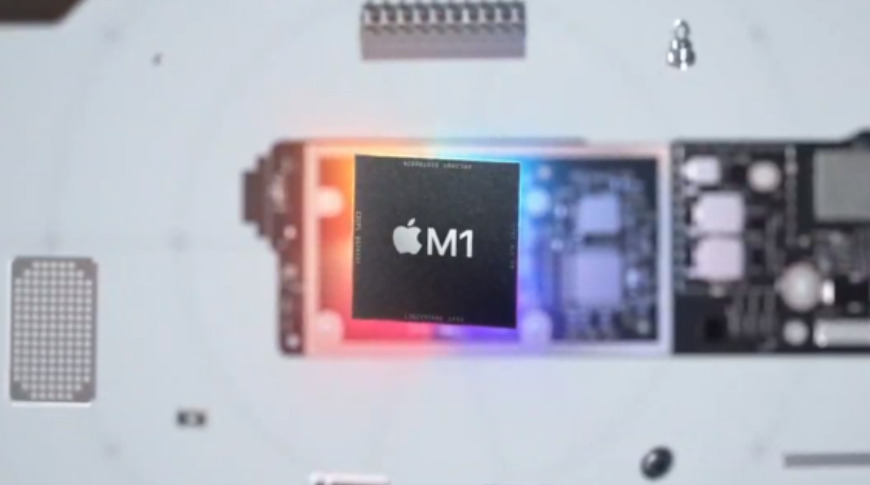 In a wide-ranging interview, Apple executives including Craig Federighi have revealed more information behind designing the Apple Silicon M1 — and discuss aspects like the future of Windows on the platform.
Apple has been very active on the interview scene since releasing its first Macs with custom Apple Silicon. The M1 processor is an important first step in transitioning from Intel, and the executives in charge of the move are excited for the future.
Users have been getting their hands on the new MacBook Air, 13-inch MacBook Pro, and Mac mini since release, and immediately see the results of Apple's labor. Benchmarks show the M1 outperforming all but the most expensive Mac desktops out there with performance mimicking the snappiness seen only on iPad and iPhone.
Craig Federighi, SVP of Software Engineering, commented on the design path to M1. When asked if they started with the A12Z Bionic and worked up from there he responded that the Mac needed its own chips with its own capabilities like Thunderbolt and a better GPU, that "the M1 is essentially a superset."
Johny Srouji, SVP of Hardware Technologies, expanded on that, stating "the foundations for M1... started over a decade ago" that by using scalable architecture Apple could build "a whole different custom chip." He asserted that the M1 was never going to be an A-series chip on steroids, but a new chip build on the same foundation.
The interview moves on to cover detailed information about unified memory architecture and its use in the M1. The executives think that this methodology is more efficient and shows large gains in performance. Federighi says that their development of Metal showed them the way to using tiles rather than performing the operation on the entire frame at once.
When pressed about future plans, the executives deflected as usual. They did state that designing the M1 with a specific goal of fitting into the machines it is shipping in plays a large part in its performance. The charts shown during the Apple event stop after 10W loads, but Johny Srouji says "it gets bigger."
The interview covers some aspects of bringing iOS and iPadOS apps to the Mac and why some are not there. Simply put the Mac doesn't have a touch screen or things like a gyroscope, so some limitations do exist. Also, some developers chose to not bring their app to the Mac altogether.
Speaking on software, Federighi was asked if it was possible to run an ARM version of Windows in emulation. He said "that is really up to Microsoft."
"We have the core technologies for them to do that, to run their ARM version of Windows, which in turn of course supports x86 user mode applications," said Federighi. "But that's a decision Microsoft has to make, to bring to license that technology for users to run on these Macs." Federighi concludes, "But the Macs are certainly very capable of it."
When pressed for information about Intel support, Federighi clarified Apple's stance on the matter.
"We haven't created a branch of macOS," said Federighi. "There's not the version of macOS for M1-based Macs and a different version of macOS for Intel. We're building it as a universal OS that works on both systems."
When asked about future Intel Macs, Greg Joswiak shrugged it off.
"When we said we would support Intel systems for years to come, that was talking about the operating system." Apple had commented that future Intel hardware was coming, but Joswiak said "We still had Intel systems that were in the pipeline" when it was said, "That very next month, we introduced an Intel-based iMac."
The interview concluded asking the executives about how they felt about the transition as a whole. "We've done this before," Joswiak said, "but this time, it's all baked at home." He concluded "we are giddy. We are excited about it."